The Independent's journalism is supported by our readers. When you purchase through links on our site, we may earn commission.
28 best gifts for foodies they'll absolutely love to receive (and eat)
We've done the hard job of tasting and testing to find the top treats of the year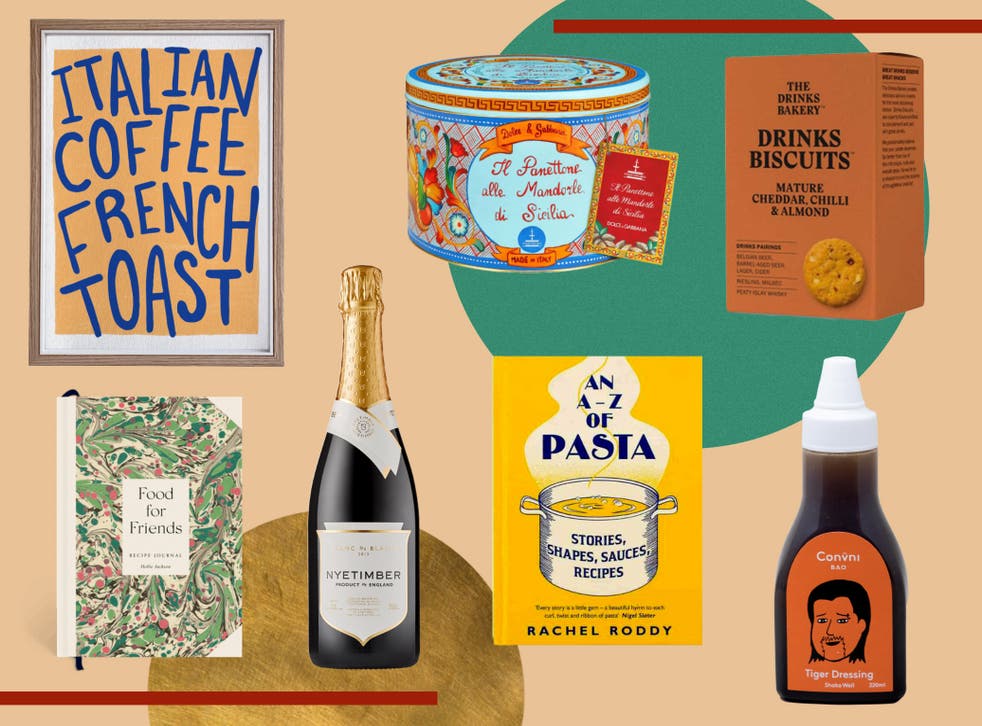 When it comes to Christmas food, for us it's all about those little extras that you wouldn't normally buy, cook or serve up.
From the party food canapes and countless bottles of prosecco, to the pigs in blankets, copious amounts of smoked salmon and, of course, the sprouts (fried, not boiled), to the neverending puddings, cakes and desserts. And then there's the cheese, which no doubt is picked at until we're full to burst.
For the host, it often means endless trips to the supermarket, overbuying crisps and running out of space to store it all. Meanwhile, everyone else in the family can only look on at the Christmas food, under strict orders not to dare to touch it until the big day.
So if you're going to someone else's for Christmas and are looking for the perfect food gift for them, want something different to wrap up and place under the tree, or maybe want to treat yourself – we all deserve it after the year we've had – these are the perfect gifts for the occasion that we've had the hard job of testing and tasting.
How we tested
The list is made up of some of our all-time favourite products, such as our go-to rosé or luxury chocolates. Others, meanwhile, are seasonal treats from producers and chefs we know and love. We've put products through their paces in the kitchen, from reading books to testing kits, peeking behind advent calendar doors and sipping coffee from handmade mugs.  We were looking for great taste, well-designed products (and business models), good value and things we'd genuinely like to receive (and eat).
The best gifts for foodies for 2021 are:
The verdict: Gifts for foodies
Tommy Banks's provisions hamper is smack-it-out-of-the-park good. You'll want to eat it all, waste none and it's cleverly thought out so there's no filler products you're not that interested in. It's a wonderful gift for your festive host, or a seriously good treat to yourself.
For hot sauce fans, the Sous Chef Flying Goose advent calendar is a no brainer, while the little Rococo seagull eggs are any chocoholic's ultimate stocking filler.
Voucher codes
For the latest discounts on wine and other alcoholic drinks, try the links below:
For more festive present ideas, head over to our Christmas gifts section
Register for free to continue reading
Registration is a free and easy way to support our truly independent journalism
By registering, you will also enjoy limited access to Premium articles, exclusive newsletters, commenting, and virtual events with our leading journalists
Already have an account? sign in
Register for free to continue reading
Registration is a free and easy way to support our truly independent journalism
By registering, you will also enjoy limited access to Premium articles, exclusive newsletters, commenting, and virtual events with our leading journalists
Already have an account? sign in