The Independent's journalism is supported by our readers. When you purchase through links on our site, we may earn commission.
10 best Nintendo Switch accessories: Take your gaming to the next level
Protect your console, play multi-player games, and never run out of charge with these essentials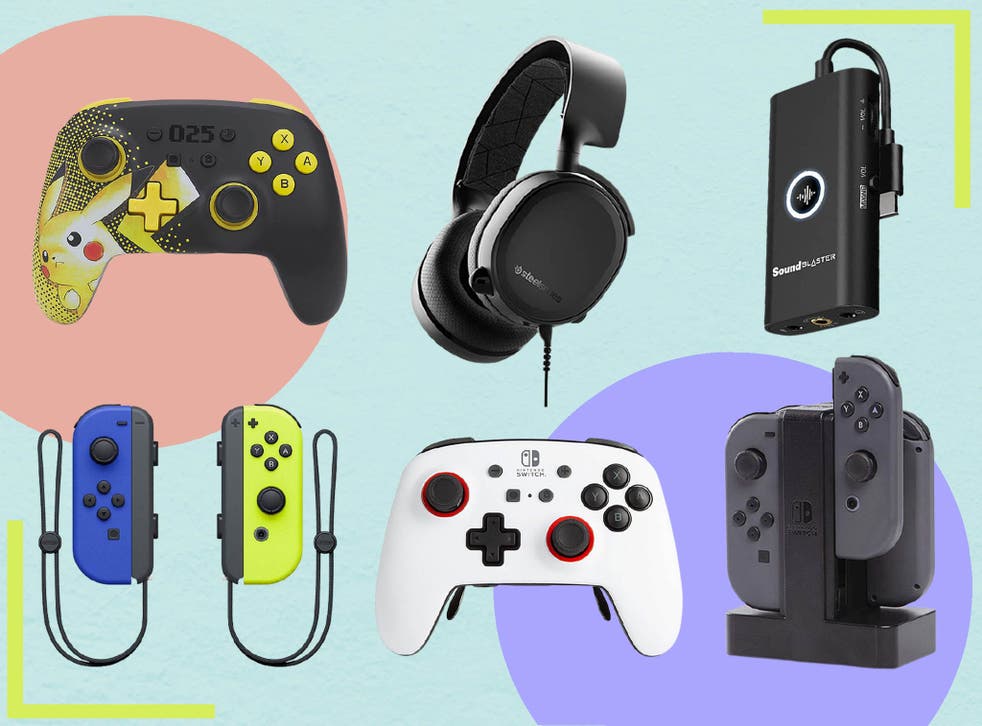 When you buy a Nintendo Switch or Nintendo Switch Lite, the console comes with the bare essentials you need. That includes detachable joy-con controllers and a charging dock (or charging cable for the Lite).
However, to get the most from your new games console, it can be useful to equip yourself with some extra accessories that can enhance your experience.
We tested a range of products over a number of weeks (and in some cases, years) while playing numerous games on the system, including Fortnite, Super Mario 3D World, and Mario Kart 8 Deluxe, and we think these are the best accessories you can buy right now.
Whether you're looking for a more traditional controller or you want to be able to plug a headset into your console, there's an accessory for you here. Not that you might need all of the options listed here. This is just a guide of what's out there and while each entry is certainly helpful, your mileage will vary depending on how you plan on using your console.
It might be tempting to buy every single accessory on this list, but if you're a solo gamer, for instance, you won't have to worry about extra controllers, and a power bank will only be practical if you plan on taking your Nintendo Switch outdoors with you frequently.
Read more:
The best Nintendo switch accessories for 2021 are:
The verdict: Nintendo Switch accessories
A high-quality controller is an essential way to get more from your Nintendo Switch which is why the PowerA Fusion Pro wireless controller is such a useful addition if you plan on playing a lot of games. Particularly for sweeping epics like Breath of the Wild, you'll feel far more in control using this than a regular joy-con controller.
Alongside that, it's always a good idea to have plenty of storage so the SanDisk Ultra 256GB microSD card is a worthy runner up. While you might be able to get by with less storage, it's simply more convenient to not need to uninstall games regularly to free up room. It's a small but significant improvement.
Voucher codes
For discounts on games and offers on consoles, try the links below:
Nintendo Switch deals and bundles are rare, but not impossible to find. These are the best deals to shop in 2021
Register for free to continue reading
Registration is a free and easy way to support our truly independent journalism
By registering, you will also enjoy limited access to Premium articles, exclusive newsletters, commenting, and virtual events with our leading journalists
Already have an account? sign in