The Independent's journalism is supported by our readers. When you purchase through links on our site, we may earn commission.
10 ways you can dress to impress whatever the occasion
Whether you're looking for the perfect summer outfit or something to wear to a wedding,  I Saw It First has you covered
Wednesday 13 June 2018 15:50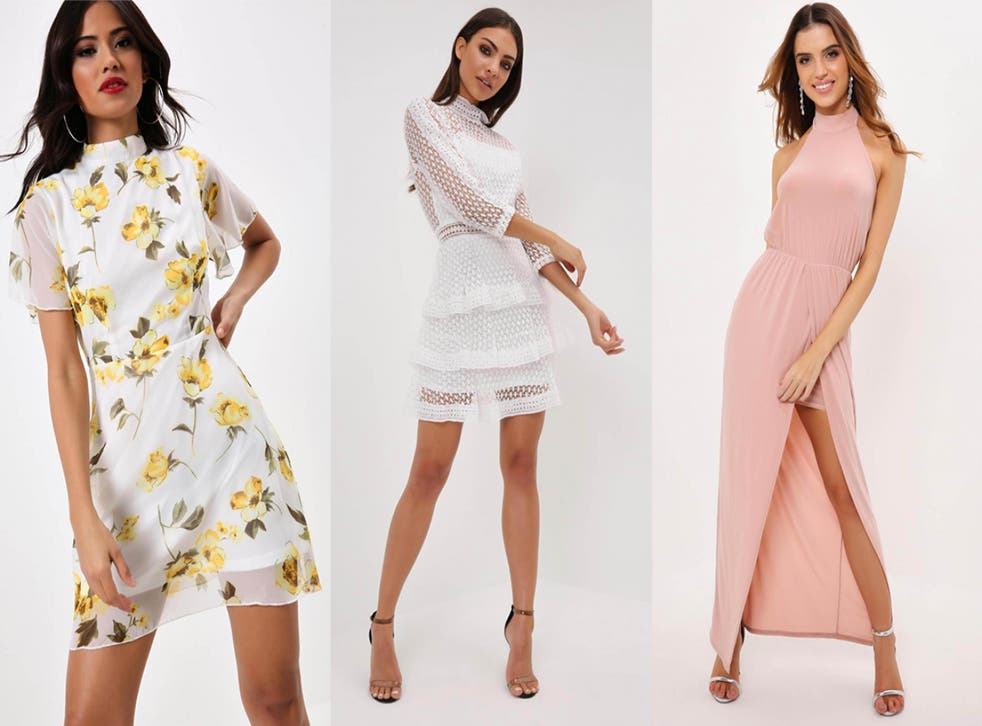 With summer here, online fashion retailer I Saw It First wants to make sure your warm-weather style is hassle-free, whatever the occasion. Whether you're going to the races, your best friend's garden party or a summer wedding, I Saw It First is showing you how to celebrate by rounding up some of the season's best dresses. Here are 10 that won't break the bank.
Pretty in pink
Pink is the colour of the season and with added ruching, this dress is spot on for your holiday wardrobe. Perfect for a night on the town.
Little white dress
When you're heading to a party but it feels too bright and summery to wear the classic little black dress, turn to white. This long-sleeved, high-neck lace dress is elegant without being too formal – perfect for summer.
Little black dress
It's iconic for a reason: the little black dress is just one of those things you need in every wardrobe. A party failsafe, the lbd will never let you down.
Mellow Yellow
Perfect poolside or wandering around the shops, a maxi dress is a summer wardrobe staple.
The beach babe
Looking for a dress that can take you from the beach to the bar? Look no further. This white crochet midi-dress can be thrown on over a bikini to instantly glam up your look.
Lemon bright
Summer dressing doesn't have to mean totally overhauling your style, but it is a good excuse to mix things up – especially on holiday. After all, if you can't wear lemons in the summer, when can you?
Best dressed guest
The eternal debate over what to wear to a wedding is never stronger than in the summer, when weddings can take up every weekend. A stylish, but safe, option is a maxi-dress such as this pale-pink halterneck.
Flower power
Received wisdom states that you should avoid white if you're going to a wedding, but the rules have relaxed over the years and now something such as this floral patterned dress would be a flawless guest look.
Shop more wedding guest dresses
Going for gold
Metallics are one of those perfect party options that work year-round but especially in summer. Keep it casual with flip flops or go for all-out glamour with heels. Either works.
Seeing red
Want to stand out from the crowd this summer then this red dress, with keyhole cut out and flared sleeves, is definitely the one to go for.
For more of the latest trends, go to isawitfirst.com or follow @isawitfirst on Instagram
Register for free to continue reading
Registration is a free and easy way to support our truly independent journalism
By registering, you will also enjoy limited access to Premium articles, exclusive newsletters, commenting, and virtual events with our leading journalists
Already have an account? sign in
Register for free to continue reading
Registration is a free and easy way to support our truly independent journalism
By registering, you will also enjoy limited access to Premium articles, exclusive newsletters, commenting, and virtual events with our leading journalists
Already have an account? sign in