We put Victoria Beckham's new future lash mascara to the test, does it deliver?
Does the vegan formula create lengthened, lifted and fanned-out lashes? We've got all the details on the latest launch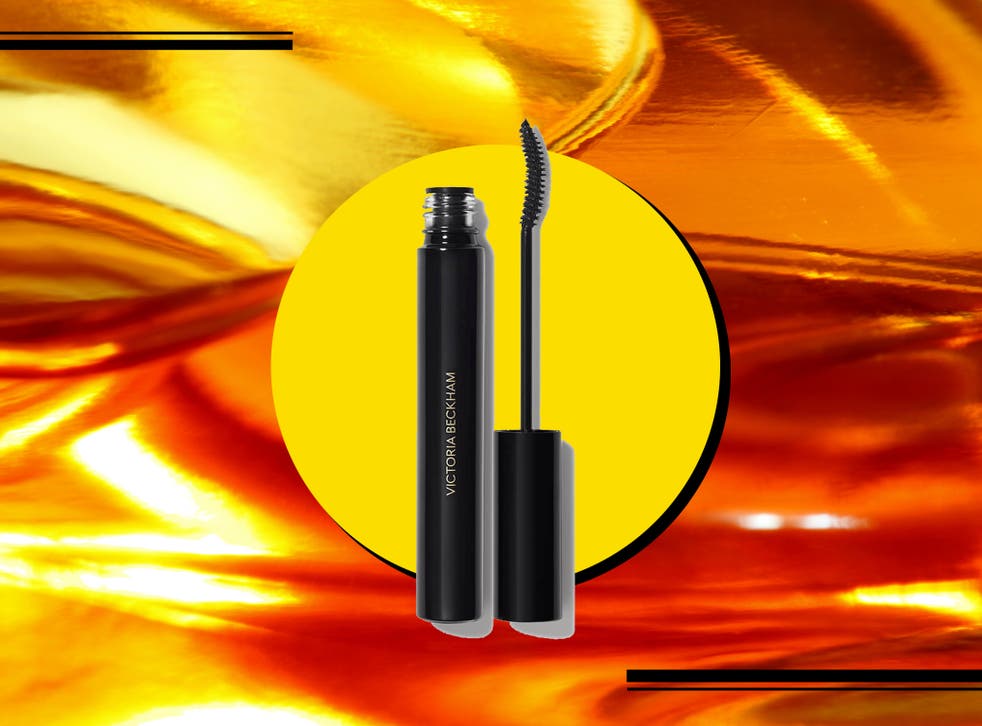 Fashion designer and former Spice Girl, Victoria Beckham, has blessed us with decades of defining beauty looks, whether it's a Nineties brown lip liner, bronzed, glowing skin or a smokey eye.
So it's no surprise that when she dipped her toes into the world of make-up in 2019, with an 11-piece collection of eyeshadow palettes, single shadow pots and eye liners, fans and beauty aficionados alike clamoured to try it.
Since then her eponymous beauty brand's range has branched out to other make-up products, including lip liners lip tints, as well as skincare, as Beckham teamed up with stem cell scientist Augustinus Bader for a capsule collection of complexion essentials.
Here at IndyBest, we love the brand's cell rejuvenating priming moisturiser as well as the serum, so when we heard about Victoria Beckham Beauty's latest endeavour, we had to put it to the test.
The brand has now made its first foray into the lash department, with a new mascara that promises to be lifting, lengthening and long-wearing, made from a conditioning formula that will strengthen lashes and is completely vegan to boot. Not only that, it's supposedly smudge-proof, clump-free and 100 per cent removable with just warm water.
Mascara is one of the few beauty essentials that can completely transform your make-up, but there's also plenty of disappointing options out there, so we're always on the lookout for a new favourite that can give us a fluttering set of lashes.
Beckham shared on the brand's website that creating the perfect mascara has been a dream since day one: "I was tired of my mascara being unable to keep up—always smudging, flaking, or harming lashes. To create my own, I wanted to reimagine what I needed from the ground up. We nailed it with "future lash:. A clean formula, with plant-based polymers, for ultra-black, fluttery lashes, and unlike anything I've tried."
As many of the brand's previous products have been such a hit, we were keen to see if the new plant-based mascara is worth the splurge, with a price tag of £26. With a long list of claims on performance and staying power, we put it through its paces.
You can trust our independent reviews. We may earn commission from some of the retailers, but we never allow this to influence selections. This revenue helps us to fund journalism across The Independent.
Victoria Beckham Beauty future lash Mascara: £26, Victoria Beckham Beauty – Buy now
The brush
The curved shaped brush holds tiny bristles that are evenly spaced apart, which are designed to cling to every lash and coat each one with an even application.
As it's not packed with bristles, the brush doesn't leave a dollop of excess product on the end of the wand that you usually need to carefully wipe off in the tube before applying. As a result, it's almost impossible to smudge it on application or leave the tube sticky and dried out with continuous use. It also means it's perfect for coating finer, more delicate bottom lashes without leaving any smudges or ruining a perfectly blended concealer under the eye.
When we swept it in an upwards motion onto our lashes, it coated them all evenly, from the base to tip, thanks to the curvature of the brush. You can easily spread them apart too, without over applying product, which can lead to clumping.
There is an instant curled effect from one coat and a slight lift, and most importantly it's buildable so you can layer up until you have a fluttering set of longer, clump-free lashes to complete your eye make-up.
The tube itself is weighty and luxurious looking, housed in a chic, glossy black that feels fitting for the price tag. While we're impressed with what's inside, the packaging adds a lavish touch that runs throughout the entire Victoria Beckham Beauty line.
The formula
"Future lash" contains a cocktail of ingredients that promise a long list of benefits while you're wearing it, including shea butter to condition hair follicles, niacinamide to aid the production of keratin which helps hair growth, panthenol to prevent breakage and pistacia lentiscus gum to add volume and lift.
Our lashes definitely felt soft, not stiff, even hours after applying and didn't smudge, flake or crumble at all. The formula is lightweight too, and flexible enough to reapply a tad if you want to add extra lift after they've dried.
It has that typical mascara scent, but it's not overwhelming nor noticeable after applying it.
However, it doesn't add much volume, so if you're looking for a false lash effect, you won't find it with this. Instead, it's a great find for fanned out, lengthened lashes that have a more natural finish.
It'd be a great option if you're hoping to keep your make-up look more simple or let other aspects, such as a bold lip or colourful eyeliner, take centre stage.
Does it last?
A great mascara can instantly be ruined if it smudges throughout the day. No one wants to be left looking like a panda and dried out mascara flecks and greasy smudges can be a nightmare to correct.
We're pleased to report that this one holds up extremely well throughout the day – we didn't notice a speck of product anywhere but on our lashes, which also remained intact and well defined after hours of wear too.
As it makes a bold claim that it can be 100 per cent removed with just warm water, we were keen to put this to the test and were very sceptical.
Splashing our face with water, we gently massaged the lashes to help break down the product and were impressed to see it displaced the majority of it.
That said, an oil cleanser massaged into dry skin and removed with a warm flannel was slightly more effective, but the following morning, there was no evidence of mascara left.  
The verdict: Victoria Beckham Beauty future lash mascara
The new mascara is the perfect product if you want lengthened, defined lashes that won't clump, smudge or crumble, but it won't give a voluminous, false lash effect, so steer clear if you want a fuller-looking finish to your eye make-up.
The luxurious packaging, curved brush and evenly spaced bristles cleverly combine to make a foolproof mascara that won't let you down after hours of wear.
Removal is a breeze too and lashes don't feel stiff during or after application, it's another impressive product launch from Posh Spice's brand that we think is well worth the price tag.
We tested the whole Pixi SS21 range for a month, here's what we thought
Register for free to continue reading
Registration is a free and easy way to support our truly independent journalism
By registering, you will also enjoy limited access to Premium articles, exclusive newsletters, commenting, and virtual events with our leading journalists
Already have an account? sign in
Register for free to continue reading
Registration is a free and easy way to support our truly independent journalism
By registering, you will also enjoy limited access to Premium articles, exclusive newsletters, commenting, and virtual events with our leading journalists
Already have an account? sign in