The Independent's journalism is supported by our readers. When you purchase through links on our site, we may earn commission.
9 best men's backpacks to take you from the commute to the countryside
From the classic Fjӓllrӓven kånken to offerings from Nike, Eastpak and Patagonia, here are the men's bags we really rate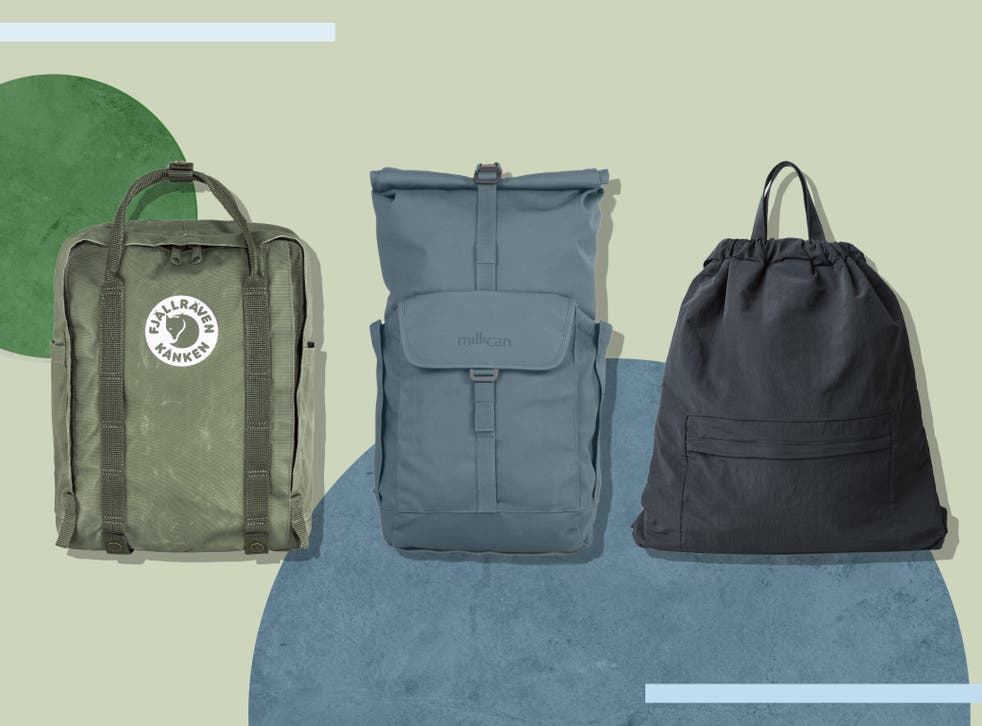 Finally, daily life is returning to something vaguely resembling what we used to call "normal". Offices are reopening, holidays and weekend breaks are back on the table, and workouts have moved from bedrooms back into gyms.
There wasn't much to carry back when lockdown restrictions were at their tightest, but now that the world is opening back up, a new backpack seems like a timely and necessary investment.
Backpacks come in a whole host of different shapes, sizes and configurations. Which one will be best for you depends on your lifestyle, aesthetic preferences and how you intend to use it.
But regardless of these differences, all good backpacks should have a few things in common: they ought to be comfortable and practical and look good. We're talking plenty of compartments, good weight distribution and stylish design – which is exactly what we were looking for when we tested some of the best options on the market.
How we tested
We tried to include a range of styles to suit different tastes and lifestyles while still ticking all of the boxes above. We put each of these bags to the test, both around town on our day-to-day duties, and out on day hikes in the Northumberland wilderness for some of the more outdoor-focused styles. Below, you'll find our selection of the best we tested – from fashion-forward urban commuter bags to mountain-ready workhorses.
Read more
The best men's backpacks for 2021 are:
The verdict: Men's backpacks
The Fjӓllrӓven kånken is a timeless design that's difficult to improve on, but by upping its green credentials, the Swedish brand has managed to do just that. It's a simple backpack that will never go out of fashion and is perfect for handling everyday life. For a smarter alternative, we're big fans of Côte et Ciel's fashion-forward designs and the Sormonne backpack is a seriously stylish option that's smart enough to take to the office and beyond.
Voucher codes
For the latest discounts on bags and other menswear, try the links below:
For more great menswear, read our round-up of the best sustainable men's fashion brands
Register for free to continue reading
Registration is a free and easy way to support our truly independent journalism
By registering, you will also enjoy limited access to Premium articles, exclusive newsletters, commenting, and virtual events with our leading journalists
Already have an account? sign in