10 best American beers
Celebrate Independence Day with a finely brewed bottle (or can) from across the pond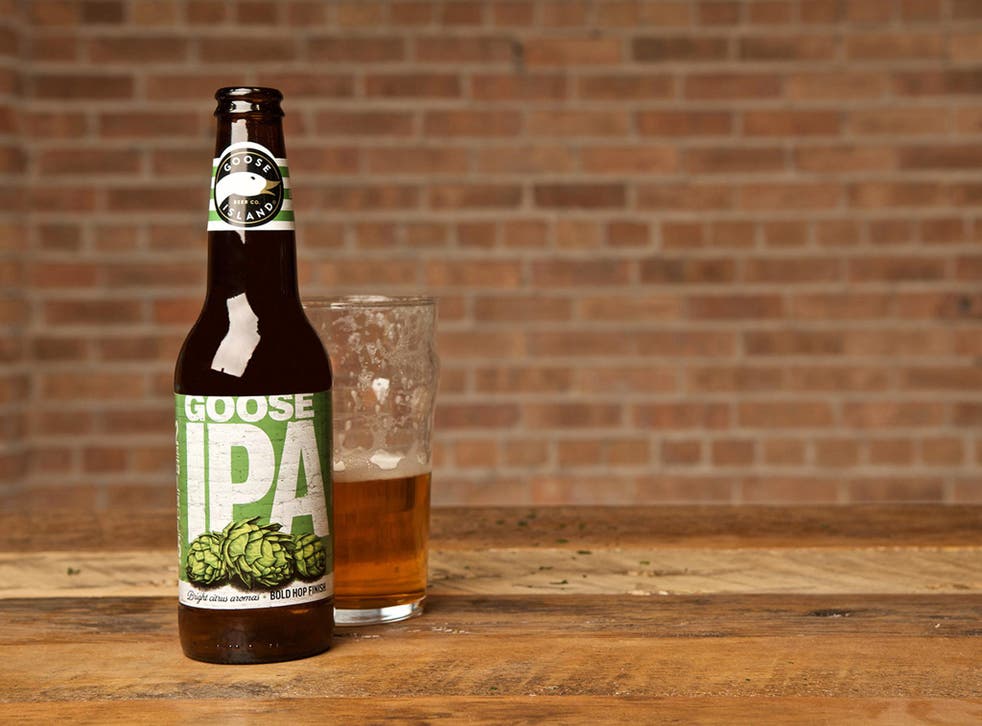 Europe may lay claim to the greater beer heritage but for some time now America has been at the forefront of the craft beer scene. With flavoursome new hops from Washington State's Yakima Valley and hundreds of independent breweries intent on experimentation, the rest of the world has been playing catch up.
Just in time for the Fourth of July, we've guzzled some of the best beers America can offer to produce a top ten showcasing the country's range of ales. But be warned: the trend is very much for strong beers, which don't come cheap. So take your time to enjoy these or both you your head and wallet are likely to suffer the consequences.
1. Bell's, Expedition Stout, 10.5%: £5.75 for 355ml, Beer Gonzo
One of the best imperial stouts around, this is a beer that pushes your senses to the maximum. Boozy, roasted malt and dark fruit aromas; masses of molasses, chocolate and coffee in the flavour department; and it's so rich, creamy and steeped in alcohol that you could be forgiven for thinking you're supping a beer liqueur. Drink a bottle now and set some more aside for later: this hearty brew gets even better with age.
2. Sierra Nevada Pale Ale, 5.6%: £1.65 for 350ml, Morrisons
Smooth, fragrant and full of complex hop flavours, this is one of the beers that caused British brewers to peer more closely at what their American counterparts were up to. With a light malty base and a resinous, pine-fresh bitterness it remains an exemplar of contemporary pale ale brewing.
3. Crooked Stave, Colorado Wild Sage, 7.2%: £8.50 for 375ml, Beer Gonzo
White sage and lemongrass are the cheffy additions that give this saison one of the most alluring perfumes you'll find in a beer. Sharp lemon sourness causes puckering in the mouth before a subtle, herby bitterness takes over. For anyone keen to experience new beer flavours, this is a must.
4. Firestone Walker, Easy Jack IPA, 4.5%: £2.50 for 355ml, Beer Merchants
Here's one that has all the flavour of an American IPA at a sessionable strength. This Californian liquid gold is high on tropical fruit and grapefruit hop aromas and is a light, refreshingly zesty drink. It finishes with a lingering, dry bitterness, but those tropical notes continue to play on through. Perfect summer drinking.
5. Jolly Pumpkin Ales, Fuego del Otoño, 6.1%: £17.95 for 750ml, Beer Gonzo
Instead of popping the champers when met with a special occasion, consider a beer instead. This may make a dent in your savings but it's an extraordinary bottle of brewing brilliance; an autumnal ale infused with chestnuts and spices before being aged in oak. It has a mature pungency – like a well-kept cheese or posh sherry – and is slightly sour, lightly sweet, distinctively spicy and a little bit funky. A rare treat.
6. Goose Island IPA, 5.9%: £1.75 per 355ml bottle, Sainsbury's
From a brewery respected the world over for its innovative approach to beer, Goose Island's IPA has been the cause of many drinkers to realise there's more to American beers than syrupy lagers. Even though it's now owned by AB InBev, the mega brand responsible for Budweiser, the beer continues to ride near the head of the IPA pack. Full of fruity American hops, bitter from the outset with a crisp, dry finish. Quality stuff.
7. Brooklyn Insulated Dark Lager, 5.6%: £2.19 for 355ml, Beers of Europe
This Brooklyn brewing ace has been delivering quality beer since 1988 and their excellent lager has become a UK supermarket staple for the craft connoisseur. But we've drifted to the dark side with this choice: a dose of black barley adding some warming, roasty flavours to the lightly hopped, clean, dry liquid.
8. Heretic, Evil Cousin, 8%: £3.49 for 355ml, Beers of Europe
This double IPA has loads of trademark American citrus hop flavours and resinous bitterness, crammed into a beer with a soft malty body and toffee sweetness. Big flavours, a hefty amount of bittering and a double dose of booze – it's not for the faint hearted.
9. North Coast, Le Merle, 7.9%: £3.89 for 355ml, Beers of Europe
This is an excellent example of a Belgian-style farmhouse saison that has been subtly Americanised. Millions of tiny bubbles burst on the tongue, jabbing with lemony freshness and peppery yeast flavours. When the effervescence subsides, candy malts and spicy bitterness take over. Perfect for washing down a Thanksgiving turkey supper.
10. Rogue Ales, Dead Guy Ale, 6.6%: £3.40 per 330ml, Beer Merchants
Oregon, one of the US craft brewing hot-spots, is home to Rogue Ales, whose Dead Guy Ale is their take on a German Maibock (essentially a pilsner on overdrive). It has a boozy whiff and fruity caramel malt flavours with typically Germanic spicy hops. A heavy, heady brew to be quaffed at a leisurely pace.
Verdict
Goose Island and Sierra Nevada's beers are superb examples of American craft ale at a very reasonable price. But we've developed a taste for the creamy luxuries of the Expedition Stout: a decadent beer with Bells on...
Nick Moyle is one half of the Two Thirsty Gardeners. Their book, Brew it Yourself, is out now.
IndyBest product reviews are unbiased, independent advice you can trust. On some occasions, we earn revenue if you click the links and buy the products, but we never allow this to bias our coverage. The reviews are compiled through a mix of expert opinion and real-world testing.