The Independent's journalism is supported by our readers. When you purchase through links on our site, we may earn commission.
10 best BBQ cookbooks to nail cooking over flames this summer
Fire up the grill with gusto after reading these mouth-watering recipes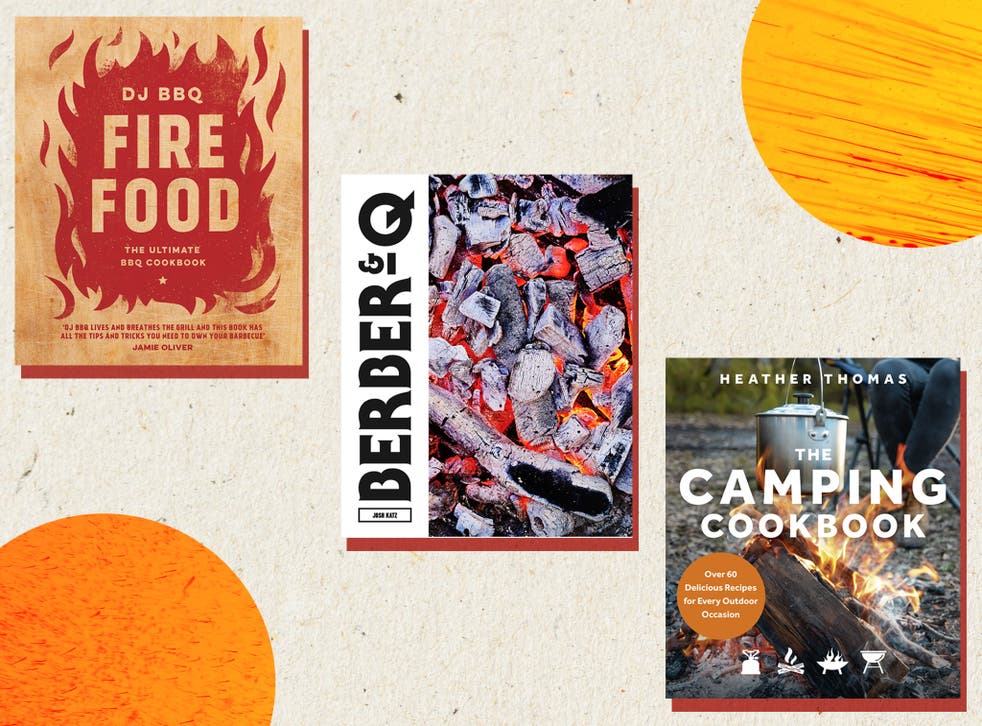 Caught in an endless rut of blackened burgers, singed sausages, cremated kebabs? We hear you. When barbecue season comes around it's easy to default to the same old (burnt) thing.
But it's time to take pride in your alfresco cooking. This summer, raise your grilling game – the best barbecue cookbooks will help you do it.
"But I'll just google recipes", you say. Please, don't. For starters, dedicated barbecue cookbooks deliver inspiration in a way that frantically searching "quick BBQ ideas" cannot. In them, pitmasters share their best-ever, failsafe spice rubs, marinades, glazing sauces – and even innovative cooking methods (did you know you could bake on a barbecue?). You don't need to follow recipes to the tee; good cookbooks can simply get ideas flowing.
What's more, barbecue cookbooks aren't just about the recipes. The finest teach you how to become, quite simply, the master of your grill. Cooking over fire is equal parts science and art, and getting it right requires technique. The cookbooks below help you understand how the process works, so you'll nail it every time.
Beautiful imagery, a reassuring tone, and diverse flavours for diverse tastes – we consider all of these essential in a top barbecue cookbook. But when pulling together our list there were two other key factors: accessibility and scalability.
Read more:
Accessibility doesn't necessarily mean easy – some of the books below are targeted at the seasoned barbecuer, and that's fine. Here accessibility means written in a clear, easy-to-follow way to minimise hiccups (and stress – you're already managing a fire for goodness sake). It means, too, that recipes should generally use everyday ingredients. No one wants to have to plan barbecues weeks in advance to get the right kit in.
Finally, there's scalability. Barbecues are usually about gathering with people you like, and numbers can ebb and flow. Most of the cookbooks below allow for that, with recipes that are easily doubled, tripled or, if necessary, halved. After all, you're cooking this way in the first place to have fun and unwind outdoors. And the best barbecue cookbooks let you do just that.
The verdict: Barbecue cookbooks
Every one of these barbecue books has a place on the shelves – but between the joyful imagery, detailed how-tos and diverse recipes (ticking off both classics and quirky stuff), we couldn't look past DJ BBQ's Fire Food. And if you have space on your shelf for two more? Genevieve Taylor's Charred will convince even the most veg-adverse to have a go at plant-based barbecue, while Pitt Cue Co's rewarding flavours provide a delicious challenge for a seasoned barbecue enthusiast.
Voucher codes
For the latest discounts on books and barbecues, try the below links:
Discover everything you need for the perfect cookout with our guide to BBQ essentials, from tools to grills
Register for free to continue reading
Registration is a free and easy way to support our truly independent journalism
By registering, you will also enjoy limited access to Premium articles, exclusive newsletters, commenting, and virtual events with our leading journalists
Already have an account? sign in
Register for free to continue reading
Registration is a free and easy way to support our truly independent journalism
By registering, you will also enjoy limited access to Premium articles, exclusive newsletters, commenting, and virtual events with our leading journalists
Already have an account? sign in