The Independent's journalism is supported by our readers. When you purchase through links on our site, we may earn commission.
16 best gluten-free snacks that are tasty and kind to tummies
From crisps to bars to bakes – we followed our gut on this one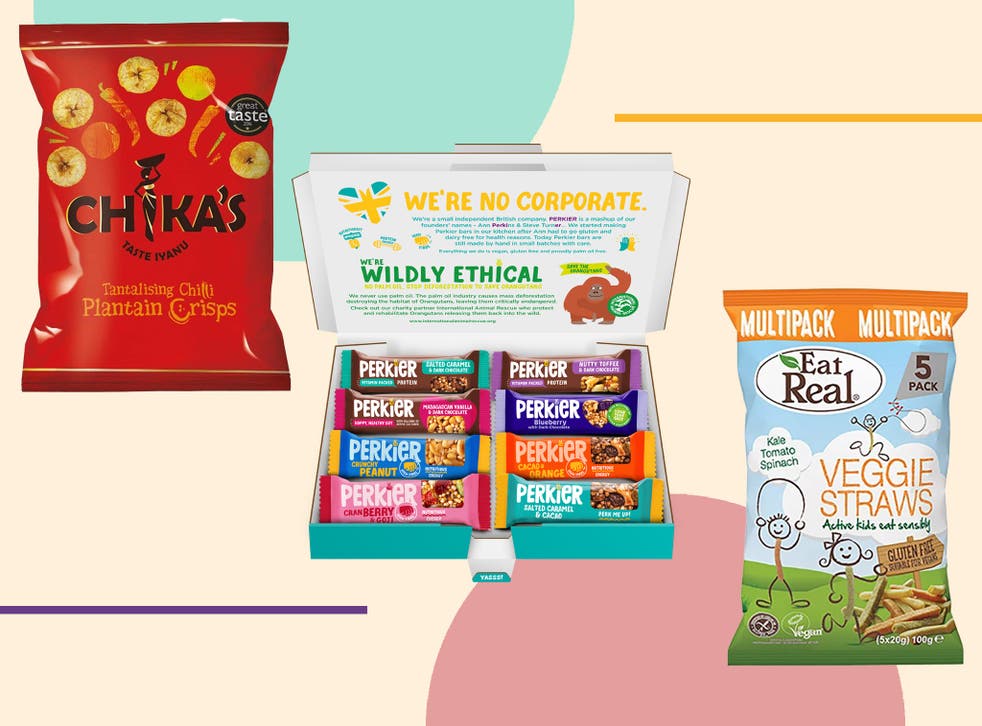 Over the last decade or so, gluten-free foods have emerged from obscurity to go from specialist health food products to mainstream supermarket staples. Free-from aisles are growing, bringing choice and variety to the one in 10 people in the UK who avoid gluten altogether.
Among that cohort are those with coeliac disease, an autoimmune condition that damages the gut lining when gluten – the protein found in grains such as wheat, barley and rye – is eaten. And according to Coeliac UK, the condition affects one in every 100 people. And others might experience non-coeliac gluten sensitivity or a wheat allergy.
Unfortunately, the condition has no cure, and the only treatment is a diet free of gluten for life. Besides being found in obvious foods such as pasta and bread, gluten lurks in other places, including sausages, fish fingers, soy sauce and some chocolate and crisps. In fact, what people embarking on this lifelong change will likely have found is that almost everything in a packet seems to contain gluten.
When picking up a quick snack, you really need to know your onions (or rather, grains) or pick products explicitly marked as gluten-free. Luckily, the number of specialist gluten-free snacks continues to edge closer to that of gluten-containing ones. To help you discover your favourites, we've rated some of the best around.
How we tested
We tracked down a wide variety of gluten-free snacks, both sweet and savoury, that will keep you going until your next meal. There are crunchy titbits, chewy morsels and even some with exotic flavours in the mix. We've rated each on their taste, texture and how satisfied they left us. Stock up on these delights, and you'll always have something on hand when the urge for a light bite strikes.
Read more:
The best gluten-free snacks for 2022 are:
The verdict: Gluten-free snacks
If variety is the spice of life, you can't go far wrong with the Creative Nature ultimate snack taster bundle, which gives you three types of sweet snacks, all with different flavours. It is also a safe bet for people worried about gluten contamination because it comes from a brand designed specifically for people who avoid the top 14 allergens, including gluten. The flavours are delicious, and even in one box, you have snacks with various textures.
We'd also like to mention Crave pickled onion monster feet for the nostalgic charm, and Chika's taster box plantain crisps for the all-natural ingredients, social responsibility credentials and reasonable price.
Voucher codes
For the latest discounts on gluten free snacks and other foodie buys, try the links below:
Inspire your elevenses with our best snack boxes to bring variety to your tastebuds
Register for free to continue reading
Registration is a free and easy way to support our truly independent journalism
By registering, you will also enjoy limited access to Premium articles, exclusive newsletters, commenting, and virtual events with our leading journalists
Already have an account? sign in
Register for free to continue reading
Registration is a free and easy way to support our truly independent journalism
By registering, you will also enjoy limited access to Premium articles, exclusive newsletters, commenting, and virtual events with our leading journalists
Already have an account? sign in