The Independent's journalism is supported by our readers. When you purchase through links on our site, we may earn commission.
8 best celebrity alcohol brands that left us star-struck
These premium spirits are made for sipping, not shooting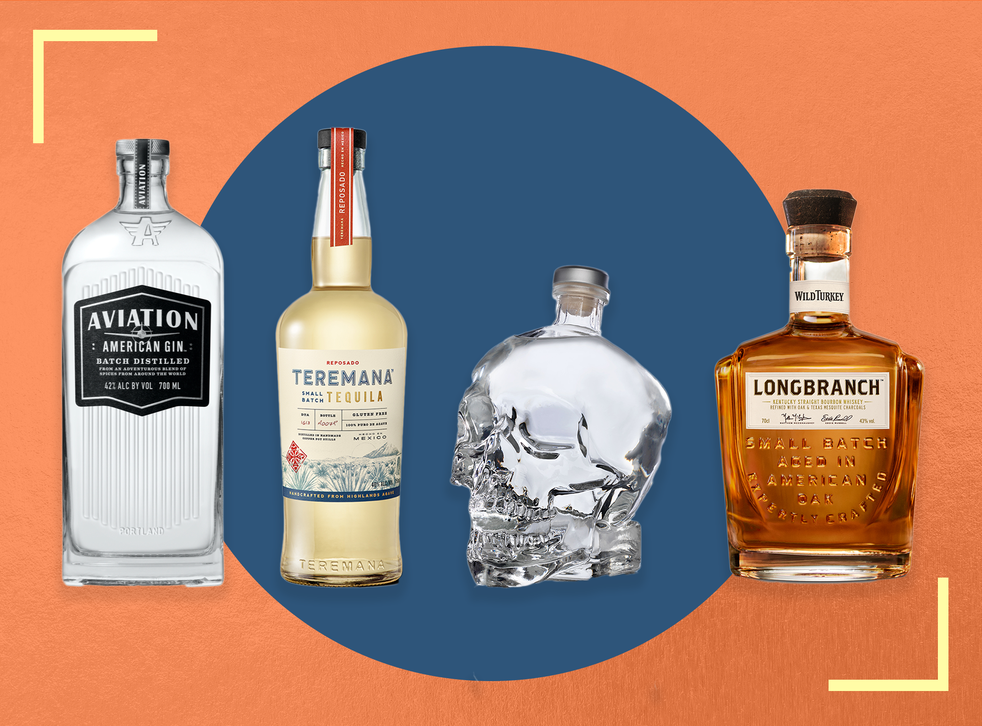 With the premium spirits category currently booming, it's no surprise that more and more celebrities are investing in or launching their own alcohol brands. There are now so many celebrity-owned spirits, wines, beers and other alcoholic drinks on the market that it's hard to keep track. Many are simply terrible, with cringe-worthy marketing stunts and gimmicky advertising, but others are genuinely quite brilliant.
While celebrities have owned or endorsed spirits for decades, George Clooney and Randy Gerber's Casamigos seemed to really propel the trend. A huge success story, Casamigos was initially produced as a high-end tequila to be distributed as samples among the founders' close friends. But when the production expanded, and the distillery alerted Clooney and Gerber they'd need a licence to continue production and distribution, the brand was sold to alcohol giant Diageo in 2017 for a whopping $1bn.
Since then, countless celebrities have jumped on the bandwagon. And, after all, if you have a high profile and enough revenue, it's easy enough to sway distillers and partner with distributors. Many consumers are also happy to pay premium prices for spirits not just endorsed by their favourite celebrities, but owned by them, at least in part.
The whole thing just makes sense. Agave spirits are arguably the most popular choice, currently experiencing a boom in popularity and taking a small amount of time to produce, but whiskies, gins, vodkas and cognacs are also readily available.
But while some bottles are gimmicky, others are definite passion products, with actors, musicians, models and athletes taking time out of their careers to make innovative beverages. And with the good ones, that passion really shows in the final product: proof that producing spirits can be so much more than just a lucrative side hustle.
Read more:
How we tested
We provisionally tasted these spirits on their own, without ice and from identical glasses, using a blind-tasting method to avoid any bias. For additional tasting purposes, each spirit was mixed in a classic cocktail particularly well-suited to its category. Whiskies were used to make an old fashioned, tequilas and mezcals featured in palomas, vodkas were showcased in dry martinis and gins were mixed into classic aviation cocktails.
The best celebrity alcohol brands for 2022 are:
The verdict: Celebrity alcohol brands
Of the celebrity-owned spirits tested, all were standouts, with the wide variety of different styles and categories making it difficult to choose just one best buy. El Recuerdo mezcal Joven is a particular standout, however, based on its flavour, sustainability, great value and its perfect balance of adhering to and respecting classic Oaxaca mezcal styles while being produced using innovative, forward-thinking methods. It's an all-around excellent example of the rapidly growing agave spirits sector, suited to cocktails but ideally sipped neat and savoured alongside a slice of orange and a pinch of sal de gusano (worm salt). Far too good to shoot.
Voucher codes
For the latest alcohol deals, try the links below:
Have something to celebrate? These are the best proseccos to add some sparkle to your next soiree
Register for free to continue reading
Registration is a free and easy way to support our truly independent journalism
By registering, you will also enjoy limited access to Premium articles, exclusive newsletters, commenting, and virtual events with our leading journalists
Already have an account? sign in