The Independent's journalism is supported by our readers. When you purchase through links on our site, we may earn commission.
7 best cocktail making kits to impress your friends with your mixology
From jiggers to juicers, this is all the gear you need to become a cocktail maestro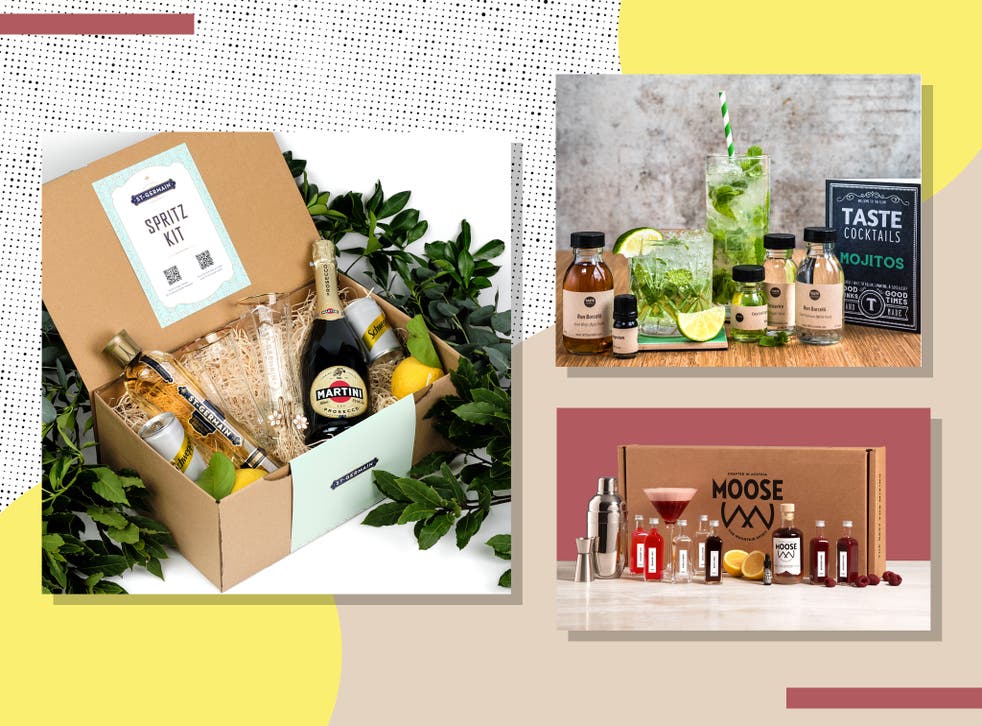 While the prospect of sitting in an actual cocktail bar is a reality once again, it's still easier than ever to create exciting drinks at home.
Lockdown saw a boom in sales for premium spirits. And drinks market analysts International Wine and Spirit Research have forecast a 13 per cent increase in market share by 2024 – something which is, at least in part, due to a surging interest in at-home cocktail-making.
There are now a dazzling array of kits on offer to help aspiring mixologists with their happy hour kitchen experiments, and we spent 16 hours finding and testing the best on the market.
How we tested
The focus of our research was on kits that allow you to make your own drinks from scratch, rather than pre-made cocktails. Some of our selections come with bits of cocktail-making kit – like shakers, jiggers, stirrers and occasionally glasses – but all contain the base spirits and mixers for the suggested cocktail. You'll need your freezer well-stocked with ice, and may need to add the odd fresh ingredient, like a lemon, but that's about it.
One thing to look out for when choosing your kit is how many drinks it makes, as this varies considerably and naturally impacts on price. Many cocktail boxes are made using miniatures, allowing customers to take a chance on something new without committing to a large bottle of spirit which might end up languishing in the cupboard.
Read more:
Other kits do offer full-sized bottles, so a seemingly expensive option might actually end up good value in terms of cost-per-drink. In each case, we've specified what you're getting for your money.
The best cocktail making kits for 2021 are:
The Verdict: Cocktail making kits
Just nudging the top spot are Taste Cocktails discovery kits, which offer plenty of bang for your buck. It's good fun being able to string out the tasting process, trying a different version of the drink each evening – you could even buy one for a friend and compare notes over Zoom. The boxes are clearly put together by a cocktail-obsessed team, careful about getting the details right.
We also enjoyed our first taste of the genuinely original The Moose Drink, and experimenting with the leftovers to make adapted versions of classic cocktails like the Old Fashioned.
Worthy of special mention, too, is In The Loop's crisply intoxicating vesper martini. This is perhaps the closest you'll get to recreating the peerless version of the drink served at Dukes Hotel in London, Ian Fleming's favoured haunt while he was writing the James Bond novels, and will doubtless leave you shaken – in a good way.   
Voucher codes
For the latest discounts on spirits and other alcoholic drinks, try the link below:
If you are looking for a slightly less complicated tipple check out our round up of the best gins to add to your home bar cart
Register for free to continue reading
Registration is a free and easy way to support our truly independent journalism
By registering, you will also enjoy limited access to Premium articles, exclusive newsletters, commenting, and virtual events with our leading journalists
Already have an account? sign in