The Independent's journalism is supported by our readers. When you purchase through links on our site, we may earn commission.
12 best sloe gins: Fresh and fruity liqueurs for cocktails or sipping neat
Splashed into mulled wine or served over ice, these tipples are perfect for warming up from the inside out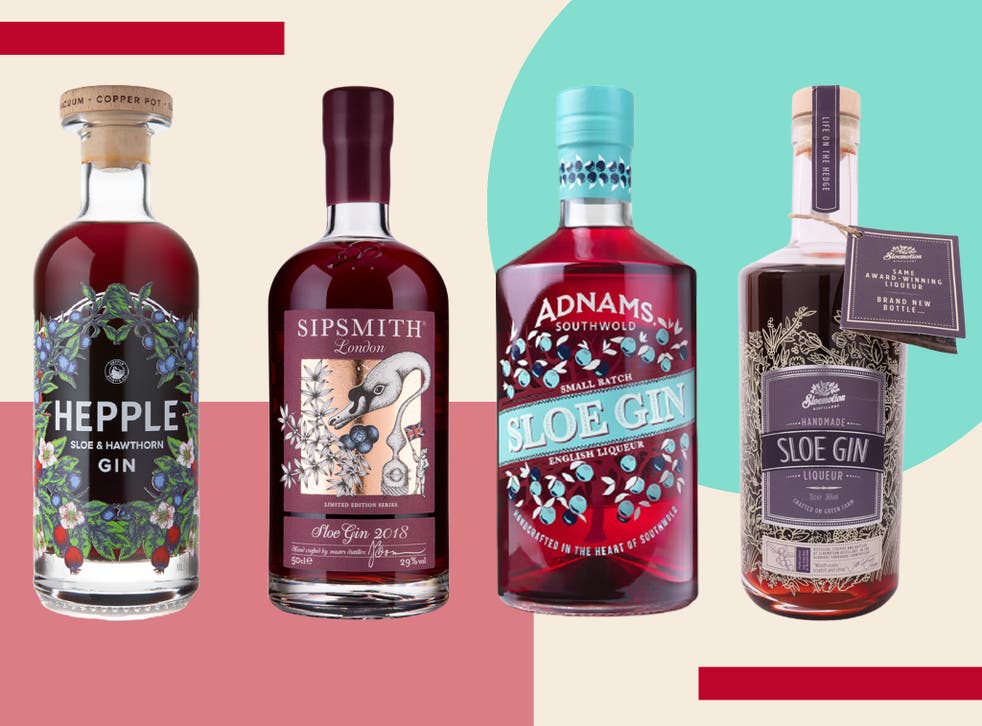 What's even more British than gin? Sloe gin. While the Dutch can take a fair bit of credit for gin itself – they invented its juniper-flavoured precursor, jenever – sloe gin seems to be a distinctly British creation. And, as each autumn rolls around, foragers head out into the hedgerows to harvest masses of small, purple sloe berries.
This fruit from the blackthorn bush is too sharp and astringent for eating straight, but it yields a gorgeously fruity flavour when steeped with alcohol and sugar. And it's this simple recipe – gin plus sloes plus sugar – that has made sloe gin so popular for making at home. Anyone can do it, with a little patience (it's a bit of a "slow" process).
But it's not so easy to make a really good one. Crack the lid off any of our best sloe gins, listed below, and you'll realise they're in a league of their own. Not sickly or cloying – rather balanced, fresh and fruity – these professionally crafted liqueurs are delicious sipped straight by the fireside, poured into flasks for long autumn walks or stirred into mulled wine.
There are a few things that make a sloe gin a winner. First of all, it should have a good-quality gin base. Most homemade sloe gins are made with cheap alcohol, but the best shop-bought ones use a quality spirit to begin with, which greatly impacts the final flavour.
Secondly, the sloe gin should taste like the sum of its parts – that means a fruity flavour from the sloes that tastes natural (not synthetic) and a detectable juniper flavour. Finally, it should be balanced, neither overly sweet – an all-too-common sin – or mouth-puckeringly tart.
Read more:
How we tested
All our gins were first tasted neat, side by side, by a panel of four drinks-industry professionals who evaluated them overall on taste, look and price point. Then we tasted them again, within a common price bracket, to ensure each was good value and delivered a sloe gin experience worth savouring.
The best sloe gins for 2021 are:
The verdict: Sloe gin
When it comes to a classic crowd-pleaser, we can't look much past Warner's sloe gin. It tastes great, and is good value, at just £30 per 70cl versus the £40-plus price marks that come with some other premium tipples. And, despite the generous sweet fruit flavour, it still tastes like a gin.
If you're looking for a sloe gin with a totally different, sophisticated profile, we'd opt for The Oxford Artisan Distillery dam sloe gin. It certainly isn't cheap, though, so make sure you sip it sloe-ly rather than pour into cocktails or mixed drinks where you may lose its delicious nuances.
Voucher codes
For the latest discounts on spirits and other alcoholic drinks, try the link below:
Spice up your drinks cabinet this Christmas with the best flavoured gins and the best pink gins
Register for free to continue reading
Registration is a free and easy way to support our truly independent journalism
By registering, you will also enjoy limited access to Premium articles, exclusive newsletters, commenting, and virtual events with our leading journalists
Already have an account? sign in
Register for free to continue reading
Registration is a free and easy way to support our truly independent journalism
By registering, you will also enjoy limited access to Premium articles, exclusive newsletters, commenting, and virtual events with our leading journalists
Already have an account? sign in