The Independent's journalism is supported by our readers. When you purchase through links on our site, we may earn commission. Why trust us?
16 best meat boxes from ethical farms delivered to your door
Support British farmers and environmentally friendly practices by eating less, but better quality produce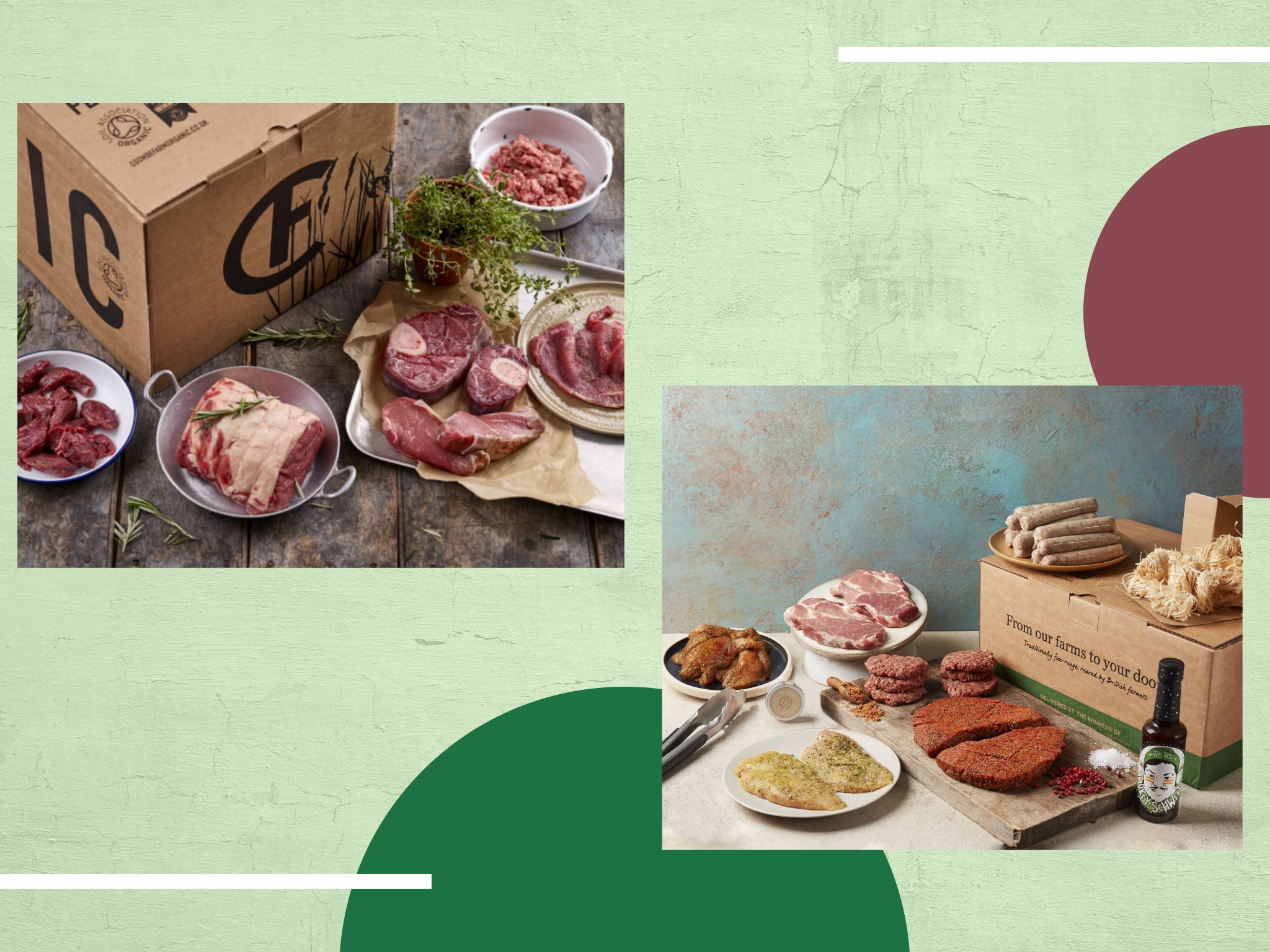 When we are feeling the pinch of the cost of living crisis, it might feel extravagant to be listing the best meat boxes. But, as the world also faces a climate crisis, it feels reckless not to support the farming systems that offer potential solutions. As such, we have sourced a range of different boxes exclusively from farms that are working to improve the environment.
We've listed a options for different price points and occasions, all with a focus on value. But, it's important to note, value doesn't necessarily mean "cheap". Farming in a way that is good for the animals, the planet and the food on our plates is more expensive. So, we are following the age-old sustainable advice to "eat less and eat better", here – and every farm featured offers mix and match options where you can choose to do just that.
Frankly, the difference in the quality of the boxes listed here is from a very high baseline. All offer an incredible story of farming done differently, and all offer incredible-tasting meat. But, the difference between this meat and more mass-produced stuff is huge – in terms of the environment and quality – and, importantly, animal welfare.
Free-roaming, pasture-fed cows have evolved naturally to forage and are not forced onto grains. Farmers are now grazing their cows "regeneratively", in a way that helps to take the carbon out of the atmosphere (where it does harm) and store it in the soil (where it is a building block of life). This means their meat tastes of the terroir they have grazed upon. It's also generally higher in vitamin E, which provides beta carotene – which is good for the immune system – and protection against toxins and neurological diseases.
In a similar way, sheep fatten up nicely by simply foraging in fields. They traditionally graze on land that doesn't have much other agricultural use – such as poor-quality hillsides – and they convert that grass into oh-so-tasty and tender meat. And when it comes to quality, truly free-range and organic chickens are meatier because they have developed good muscles. They also offer more complex flavours because of their healthier lifestyle and feed, plus, there are less of the bad fats and more of the good fats in these chickens, and they are not routinely fed antibiotics.
Read more: live
Meanwhile, organic and truly free-range pigs are reared without the routine use of drugs, antibiotics and wormers common in intensive farming. When it comes to eating, the firmness of texture and depth of flavour is unparalleled in pigs that have been free to roam and fed a healthy diet.
Here, we recommend some of our favourite meat boxes on offer at the moment – organised according to meat type. The meat arrives chilled or frozen and will stay that way all day.
To make our selection, we reviewed boxes exclusively from high-welfare farms with free-range animals . A lot of the produce is organic, too. We opted for a real variation in sizes of farm and meats on offer as well as prices of boxes.
Every farm listed answered a comprehensive set of questions about their farming practices and each offers a whole range of different meat, not just the box we've selected. So if you like the sound of one then click on the link to find more.