The Independent's journalism is supported by our readers. When you purchase through links on our site, we may earn commission.
8 best Fairtrade wines that help improve the pay, working conditions and rights of its producers
From merlot and South African pinotage to chenin blanc, try one of these more sustainable vinos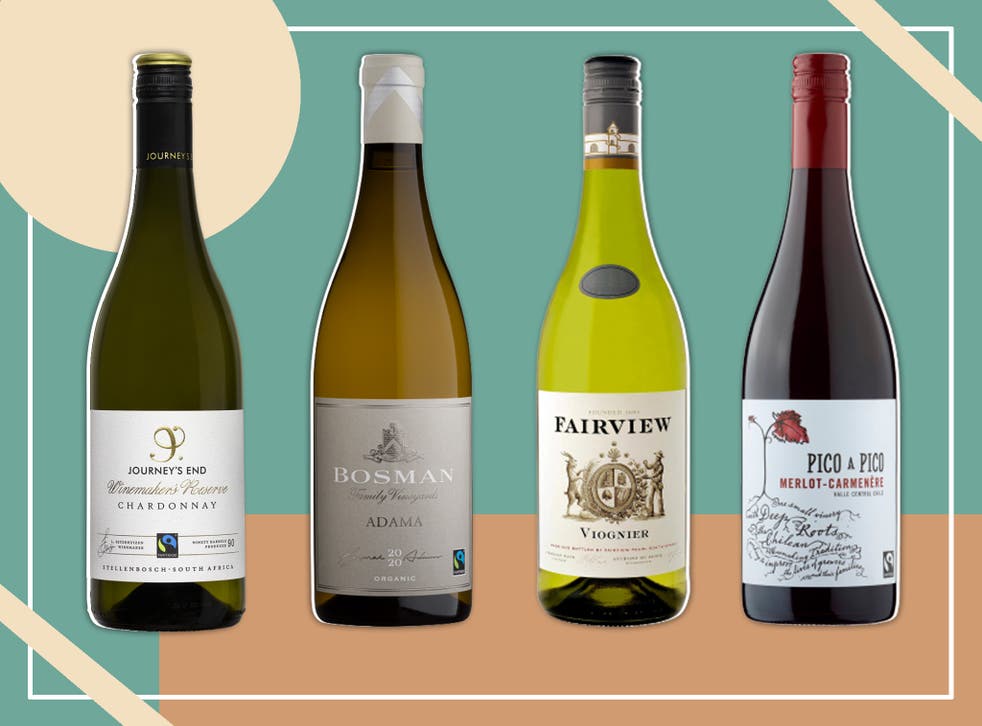 We're used to spotting the distinctive Fairtrade logo on coffee, bananas and even cotton T-shirts, but it's a less familiar sight in the supermarket's wine aisle. Yet buying Fairtrade is an easy swap to make in our weekly shop to improve the pay, working conditions and rights of those who produce our wine in developing countries.
"As well as the Fairtrade minimum price, which kicks in when crops fail or market prices crash, farmers and workers also receive an additional premium to help their community invest in essential services such as education, sanitation and health care," says Anna Barker, head of commercial partnerships at the Fairtrade Foundation.
South Africa is now, by far, the world's largest producer of Fairtrade wine – although it is also made in Argentina, Chile and Lebanon. The wines first appeared on UK shelves in 2004, but have remained a rarity, with only a few bottles in the major supermarkets certified as Fairtrade.
Availability and quality have since improved and Co-op alone have sold over 50 million bottles of Fairtrade wine. Drinkers with a conscience can now take their pick from excellent examples of carmenere, pinotage, chardonnay and more.
"There's an unfortunate misconception that Fairtrade certified wine is overpriced and the taste not up to scratch – this is simply not the case!" Barker continues. "Fairtrade wines frequently win awards and have never been more popular – Fairtrade wine sales grew 10 per cent in 2019, and we are forecasting continued growth in this area."
Read more:
How we tested
The wines we tested were all certified Fairtrade but deserved a place on our list purely for taste and we'd happily drink all of these again. It's an added bonus that you will make a real difference with every drink too.
The best Fairtrade wines for 2022 are:
The verdict: Fairtrade wines
The Scarlet Pimpernel Merlot Malbec 2020 is our winning red for its fruity versatility and great price.
Voucher codes
For the latest discounts on wine and other alcoholic drinks buys, try the links below:
Looking to restock your cellar without leaving the sofa? Here are the best online wine shops that deliver straight to your door
Register for free to continue reading
Registration is a free and easy way to support our truly independent journalism
By registering, you will also enjoy limited access to Premium articles, exclusive newsletters, commenting, and virtual events with our leading journalists
Already have an account? sign in
Register for free to continue reading
Registration is a free and easy way to support our truly independent journalism
By registering, you will also enjoy limited access to Premium articles, exclusive newsletters, commenting, and virtual events with our leading journalists
Already have an account? sign in