The Independent's journalism is supported by our readers. When you purchase through links on our site, we may earn commission.
10 best albarino wines perfect for picnics and parties
Move over sauvignon blanc, this citric fruity Spanish whit is making a comeback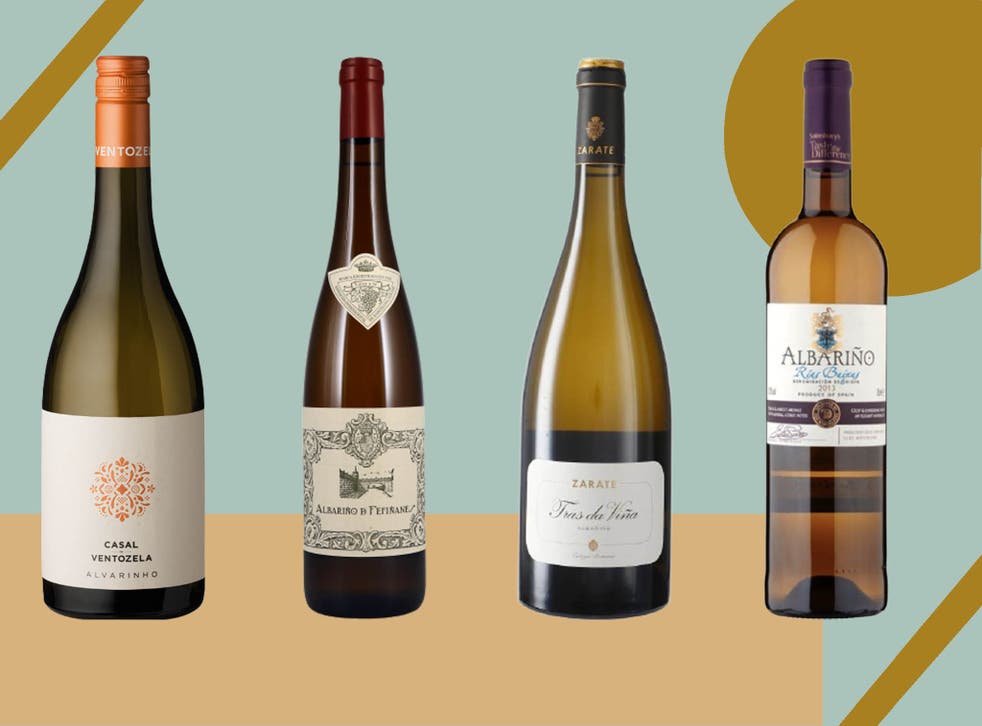 Often overlooked as a less glamorous cousin of sauvignon blanc, in recent years albarino wines have been surging in popularity.
There was a time when three quarters of Spanish albarino didn't make it out of the country, but that's changing as drinkers discover its versatility. In fact, Waitrose wine's buying manager, Jamie Matthewson, has predicted albarino will have its first "truly mainstream moment" in 2021.
Known as alvarinho in Portuguese, albarino is a white-wine grape common across north-western Spain and northern Portugal, where the cool, wet maritime climate is perfect for growing these hardy vines.
The grapes typically produce dry, acidic, wine wines with intense floral and citrus notes – think lime, grapefruit and nectarine – just the thing to ease you out of lockdown.
"If you want to find some of the best value, look for wines you don't recognise," says Wine List founder Josh Lachkovic. "Albarino's rise in popularity is a great example. It's typically lees-aged, which gives a creamy rich texture, but with high acidity and peach aromas. It's like a great sancerre at a fraction of the price."
Read more:
We've tested dozens of albarinos to bring you a selection of the best; perfect for a luxurious dinner for two, a picnic with one other person, or storing up for summer parties come June 21.
You can trust our independent reviews. We may earn commission from some of the retailers, but we never allow this to influence selections, which are formed from real-world testing and expert advice. This revenue helps to fund journalism acrossThe Independent.
Pazo Señorans selection anada 2011, 13%, 75cl
Pazo Senorans has built a reputation as one of the best albarino producers in Spain, routinely receiving scores of 90+ from Robert Parker, Decanter and other guides. This wine is a wonderful expression of albarino's strengths, creamy and structured with aromas of peach and nectarine and a mineral finish. If you're looking for a real treat, this the one to go for.
Berry Bros & Rudd albarino by bodegas sucesores de benito santos 2019, 13%, 75cl
The Berry Bros selection is an excellent and well-priced all-rounder, a crisp, refreshing glass for an early summer lunch. It's recommended as the perfect accompaniment to salmon, and we found it was an excellent fit, but it would go equally well with a roast chicken, or on its own.
Forrest Wines albarino 2019, 13%, 75cl
Forrest, in Marlborough, were the first New Zealand growers to plant albarino, where the varietal took naturally to the rich clay soils. This is sweet on the nose and at the front of the mouth, with a delightful mango finish. Ideal if you're looking for something a bit different, or a reason to talk about how the Kiwi climate is remarkably similar to certain parts of Spain.
Casal de Ventozela alvarinho 2019, 13.5%, 75cl
Just outside of Porto in northern Portugal, Casal de Ventoleza offers fine viticultural conditions. The Ferreira Cortinhas family have been making wine there since the Seventies, but only branched out into alvarinho in 2012. This is surprisingly full-bodied, with a richness from being aged oak barrels, yet still crisp and refreshing.
Alberto Nanclares abarino 2019, 12.5%, 75cl
Alberto Nanclares left a career in economics to set up his low-intervention winery in Cambados, Galicia. The result is an aromatic wine with a delightfully long finish and plenty of tropical fruit in the nose. Wonderful value.
Waitrose Blueprint vina taboexa albariño, 12.5%, 75cl
A fantastic value option from Waitrose' Blueprint range. This has all the freshness you expect, with plenty of fruit and acidity. Just the thing to lift a picnic or have on standby for everyday drinking.
Fefinanes albarino Rias Baixas 2019, 13.5%
Rias Baixas is the most prestigious albarino area in Spain. These are not the hot, dusty plains you normally associate with Spain, but a climate more like England or Wales. Fefinanes is one of the oldest producers, having first bottled it in 1928. Its flagship wine lives up to their reputation: a soft, peachy wine with plenty of zest.
Zarate alabrino Rias Baixas 2019, 12.5%, 75cl
From the coldest, wettest sub-region of Galicia, Val do Salnes, where the climate is truly "Atlantic", Zarate mixes some crisp pear in with the traditional citrus fruits. Fruity, refreshing, and exceedingly drinkable.
Caixas albariño Rias Baixas 2019, 13%, 75cl
Majestic customers named this as their favourite wine of 2019, and it's easy to see why. It's a Rias Baixas classic, that sings with peaches, citrus zest and blossom. On a sunny afternoon, it will slip down.
Sainsbury's Taste the Difference albarino 2018, 13.5%, 75cl
Lime and green apple are the strongest fruit notes in this good value supermarket albarino from Rias Baixas. A crisp, dry accompaniment to a fish supper.
Register for free to continue reading
Registration is a free and easy way to support our truly independent journalism
By registering, you will also enjoy limited access to Premium articles, exclusive newsletters, commenting, and virtual events with our leading journalists
Already have an account? sign in
Register for free to continue reading
Registration is a free and easy way to support our truly independent journalism
By registering, you will also enjoy limited access to Premium articles, exclusive newsletters, commenting, and virtual events with our leading journalists
Already have an account? sign in