The Independent's journalism is supported by our readers. When you purchase through links on our site, we may earn commission.
8 best mug warmers for keeping drinks at the perfect sipping temperature
Whether you opt for black coffee or builder's tea, these coasters and mugs will keep your cuppa just right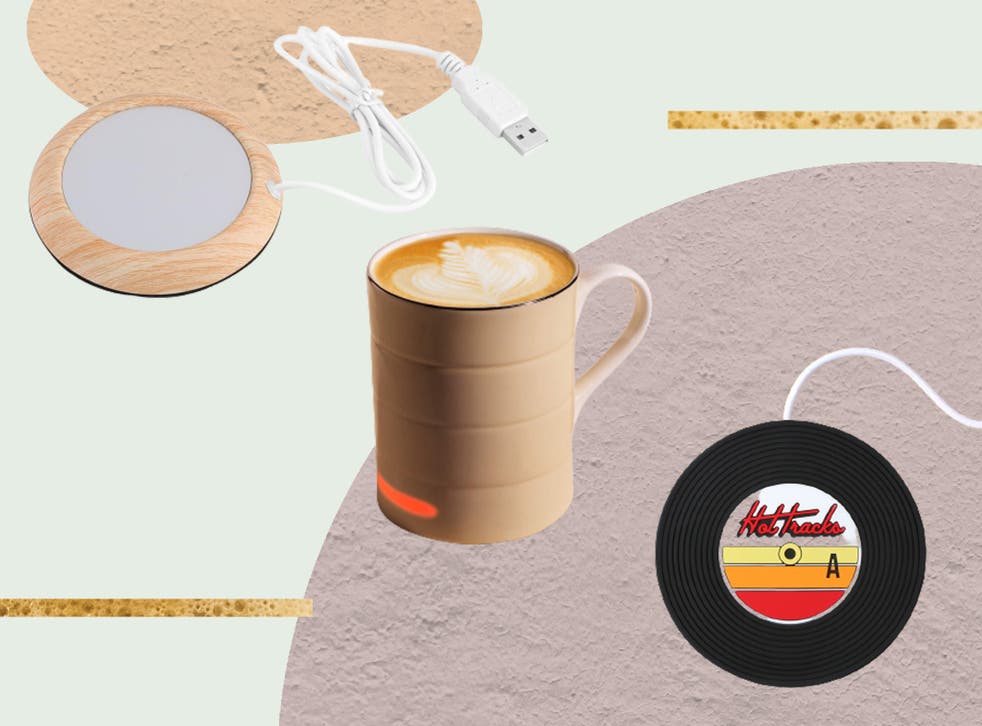 Anyone who has ever had the misfortune of accidentally forgetting a freshly made cup of tea and coming back to it when it's cold will know temperature affects the flavour of your favourite brew. The chances are you took a sip, grimaced and put the kettle on again for a fresh cuppa.
That is because the perfect tea-drinking temperature is between 60C and 65C, according to the Royal Society of Chemistry. The scientists recommend this heat to "avoid vulgar slurping, which results from trying to drink tea at too high a temperature".
They also suggest sipping in a favourite spot "where quietness and calm will elevate the moment to a special dimension" while reading George Orwell's Down and Out in Paris and London. It's the stuff dreams are made of.
But if you're among those putting in long working hours, especially during the pandemic and homeworking, or running around after little ones all day, you'll likely settle simply for tea at the right temperature. If that's the case, a mug warmer might just become your new best friend, especially if you're too busy to be watching over your brew to make sure it doesn't pass the sweet spot.
Mug warmers come in the form of heated coasters or as mugs with heating elements to maintain a perfect drinking temperature, and some will even let you know when your drink gets there. Some devices are plugged into the mains, while others can be kept on your desk and plugged into your computer while you work because they're powered by USB. To help you decide which one is best for you, we've rounded up some of the hottest on the market and given them a spin.
Read more
How we tested
We tried out a range of different mug warmers, including heated coasters, self-heating mugs and app-controlled smart devices. We selected those that are powered in different ways too, including by mains plug and USB, to see if this affected performance.
We looked at the quality, design, features and functions of each device we tested and compared them on price point. We also drank a hell of a lot of tea, coffee and hot chocolate and attempted to keep them warm and even heat them – and found you always need to use a flat-bottomed mug, so don't try using your warmer with a domed-bottom vessel.
The best mug warmers for 2021 are:
The verdict: Mug warmers
For a personalised, fun and enjoyable drinking experience, we love the Ember mug². The features and sophisticated tech are second to none and the cup itself has a superb mouthfeel. Most importantly, it reliably keeps your tea or coffee at the perfect drinking temperature for you. We also love the look and functionality of the Samnate coffee mug warmer and we'd highly recommend Mustard's hot tracks vinyl record cup warmer as a fun, budget-friendly choice.
Voucher codes
For more kitchen and home deals, try the links below:
Now you've got your mug, pick out the ideal coffee pod machine to fill it from
Register for free to continue reading
Registration is a free and easy way to support our truly independent journalism
By registering, you will also enjoy limited access to Premium articles, exclusive newsletters, commenting, and virtual events with our leading journalists
Already have an account? sign in
Register for free to continue reading
Registration is a free and easy way to support our truly independent journalism
By registering, you will also enjoy limited access to Premium articles, exclusive newsletters, commenting, and virtual events with our leading journalists
Already have an account? sign in