The Independent's journalism is supported by our readers. When you purchase through links on our site, we may earn commission.
9 best swing sets that will bring all the fun of the park to your garden
For gardens big and small, these are the sets to hang out on this summer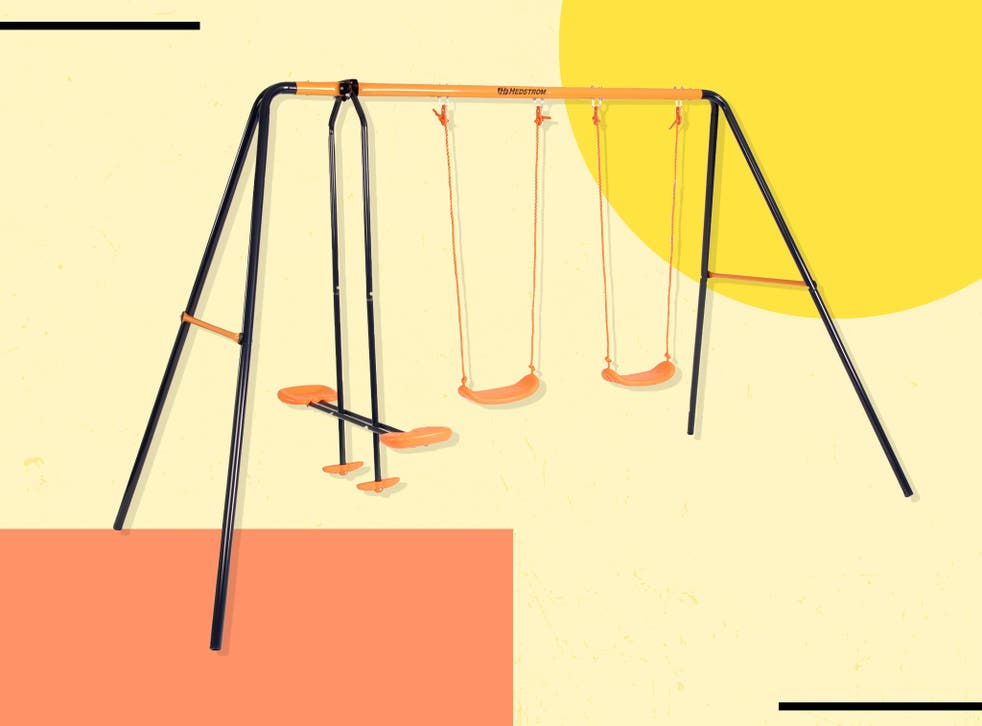 The swing is the undisputed king of the playground – so popular that queues formed at parks during the pandemic when every other swing was removed for social distancing purposes. A smart move is to invest in a swing set for your back garden – this provides hours of fun for the little ones, while you can get on with things at home. Unless you are required to "push!" of course…
These days a swing can be anything from a rope swing tied (safely) onto a (sturdy) tree, to a planning-permission-inducing construction project including swings, slides, pirate ships and possibly even a mud kitchen sink.
When buying a swing set, we suggest talking to all stakeholders. Will the kids love it and use it enough to compensate for sacrificing a chunk of your garden? Get your tape measure out. Some swing sets are huge and you have to allow for two metres of swinging space either side to prevent children from splatting against the garden fence or sailing over it. Look at the ground. How will you secure the swing in place?
We rounded up the best options for all budgets and back gardens, looking for safety, style and the all-important fun factor. We tested them on toddlers up to five year olds so you can buy early and maximise your investment
Read more:
The best swing sets for 2021 are:
The verdict: Swing sets
Safety is most important when choosing a swing set, followed by value. This is why the Sportspower double swing and glide is our winner, as the price is amazing and the quality and safety isn't compromised. The set from Hedstrom Neptune is a close second – we love how it can be modified over time to keep the little ones interested.
Voucher codes
For the latest discounts on outdoor furniture, try the links below:
Make the most of warmer weather with our best garden games the whole family can enjoy
Register for free to continue reading
Registration is a free and easy way to support our truly independent journalism
By registering, you will also enjoy limited access to Premium articles, exclusive newsletters, commenting, and virtual events with our leading journalists
Already have an account? sign in