The Independent's journalism is supported by our readers. When you purchase through links on our site, we may earn commission.
11 best reusable and eco-friendly nappies that are kind to your baby and the planet
Made from comfortable, super-absorbent fibres, these sustainable alternatives are no more hassle to change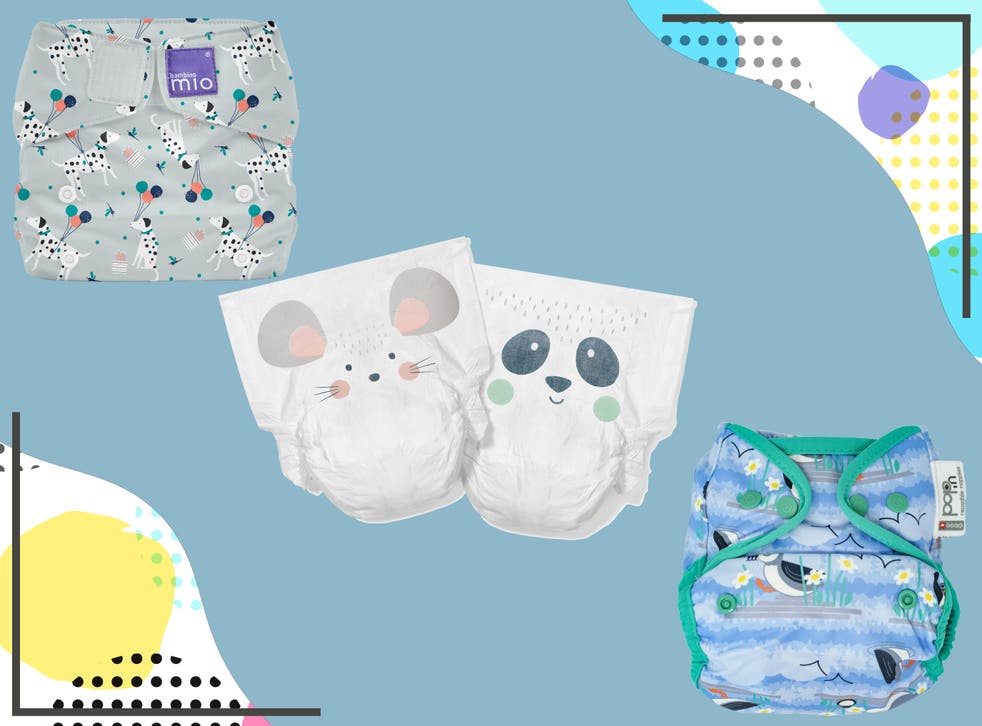 During a child's first few years of life they're going to go through an obscene number of nappies. In fact, it's estimated that nearly 3 billion nappies are thrown away in the UK every year – that's roughly 8 million nappies a day.
Of course, this is going to have an effect on the environment, and the Environment Agency estimates that some components of disposable nappies can take up to 500 years to biodegrade. But, by switching to reusable nappies you're not only going to help the environment, but you're going to save money too.
Made from comfortable, super-absorbent fibres, reusable nappies are no more hassle to change than a disposable one. But there are two different types to choose from.
All-in-ones have the nappy and wrap parts built together into one item, much like disposable nappies. Whereas two-part (often referred to as all-in-twos or pocket) nappies come with a flat pad as the nappy which can then be inserted into a pouch/pocket in the waterproof cover. You can add liners and boosters to improve the absorbency, though it's not essential.
They do cost more upfront but could save parents around £200 to £500 over more than two years for their first baby, and even more if re-used for any subsequent children.
Plus, while a baby goes through around 5,000 disposable nappies before being potty trained, they only need around 20 to 30 reusable nappies. Even if you only used them part-time – whether that's just at home or even as little as two changes a day – that's about 700 nappies a year you're not sending to landfill.
Read more:
Cleaning is easy too. "In order for reusable nappies to be a clear winner for the planet, they should be washed at lower temperatures – always air drying, never tumble drying," says Helen Bird, strategic engagement manager at sustainability charity, Wrap.
How we tested
So, we decided to test 32 different nappies across three weeks on a set of twins. We totalled more than 250 nappy changes to find the best reusable and eco-friendly disposable nappy. We wanted them to absorb any mess without restricting our babies movement and, more importantly, were easy to change, wash, and reuse.
The best reusable nappies for 2022 are:
The verdict: Reusable and eco-friendly nappies
We absolutely loved the Pop-In nappies – they are so thoughtfully designed and really will see your baby through their nappy-wearing days (and nights). From an eco-conscious disposable point of view, we also rated the Eco by Naty nappies for both their commitment to sustainability and being kind to babies' skin.
Voucher codes
For discounts on reusables and sustainable products, try the links below:
For more sustainable kids alternatives check out our best kids' eco-friendly plates that are good for the planet too
Register for free to continue reading
Registration is a free and easy way to support our truly independent journalism
By registering, you will also enjoy limited access to Premium articles, exclusive newsletters, commenting, and virtual events with our leading journalists
Already have an account? sign in