The Independent's journalism is supported by our readers. When you purchase through links on our site, we may earn commission.
6 best walkie talkies for kids for sleepovers and outdoor adventures
Create hours of fun on walks or at home with these child-friendly devices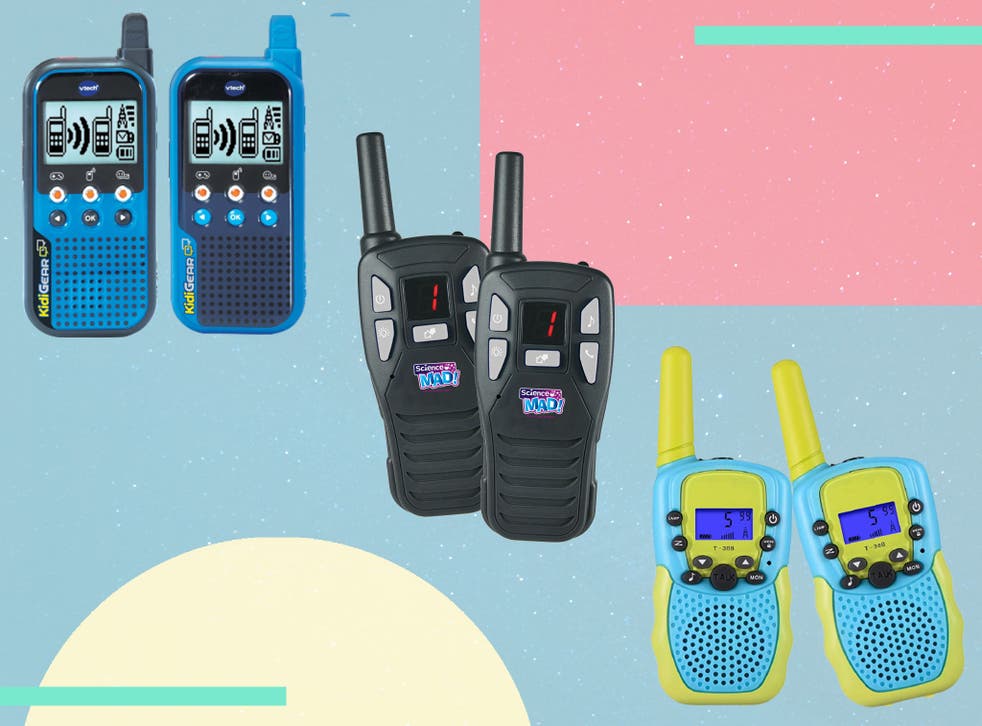 Walkie talkies are the kind of toy that appeals to little kids and young teenagers alike (even if they are too cool to admit it!). A game of secret agents, hide and seek or even a sleepover with school friends becomes a whole lot more fun when you add a set of kid-friendly walkie talkies into the mix.
As well as providing lots of fun around the house, walkie talkies are a perfect addition to a family walk, bike ride or even a camping trip. It's a great way to give your older children a little sense of freedom as they explore the great outdoors at a safe distance from you, while still in contact.
Today, these handheld devices offer a lot more than a simple push-and-talk function. Many of the models we tested included built-in lights, alarms, voice changers and even games, to up the enjoyment and usability.
All of the walkie talkies we tested have been designed with kids aged three to 12 (or older) in mind, so are simple to use and the right size for smaller hands. However, it's important to be aware that, as walkie talkies operate by tuning into the same frequency as another device, other people in range may also be able to listen to the channel and try to join in. Talk to your children to make sure they know not to talk to anyone they don't know on their walkie talkies and to come and tell you if anything like that happens. It's also wise to explain how to switch the device off or change channels if they need to.
Read more:
How we tested
Our three-year-old, five-year-old and eight-year-old have been testing these walkie talkies around the house, in the garden and on country walks, to really see which ones perform the best. We looked at how easy they were to use, how clear the reception was and how far it stretched, if they had any extra features and, crucially, how fun they were to use.
The best kids walkie talkies for 2022 are:
The verdict: Kids' walkie talkies
The Science Mad! walkie talkies take some beating, with excellent usability, long-range performance and kid-friendly extras. Perfect for games at home or on outdoor adventures, we think they offer everything a child needs to be entertained for hours. For a more budget buy, the Kearui walkie talkies are a fantastic quality pick, at a very reasonable price.
Voucher codes
For the latest discounts on tech for kids and adults, try the links below:
Make play even more imaginative with our pick off the best dolls' houses
Register for free to continue reading
Registration is a free and easy way to support our truly independent journalism
By registering, you will also enjoy limited access to Premium articles, exclusive newsletters, commenting, and virtual events with our leading journalists
Already have an account? sign in