The Independent's journalism is supported by our readers. When you purchase through links on our site, we may earn commission. Why trust us?
8 best exfoliants for every skin type
From scrubs to acids, there's a type of exfoliant out there for everyone.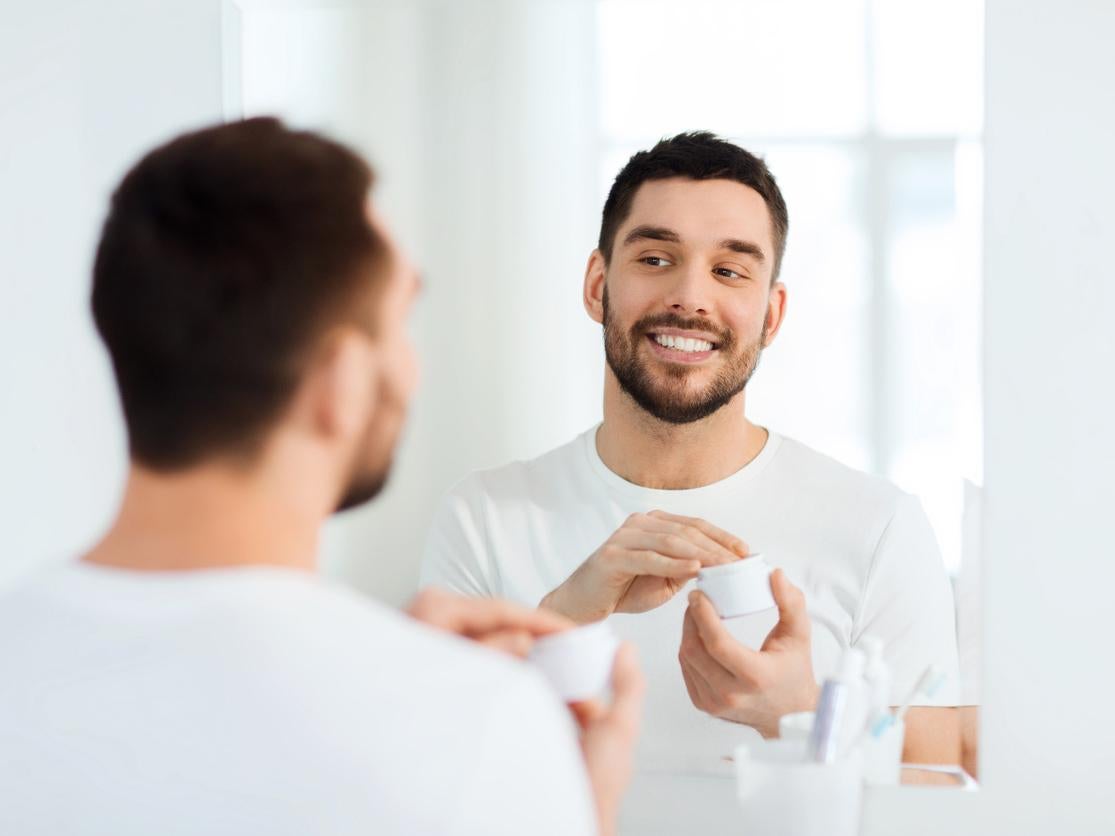 Self care is very important, and with your skin being your largest organ, it's important to consider skincare part of your healthcare.
A great introduction to skincare is implementing an exfoliant, a physical or chemical that removes dead skin cells on the surface of the face or body.
The Independent consulted expert dermatologists, skincare enthusiasts, and real life reviews to find the best exfoliants on the market.
According to Viseslav Tonkovic-Capin, MD dermatologist and editor of DermBoard, a facial pad like Replenix Gly-Sal 2/2 pads is the best option for exfoliating without damaging the skin. "For exfoliation, I recommend any facial pads pre soaked with salicylic or glycolic acid and antioxidants over washes. However,for best results, and to avoid lasting damage to the skin while reaping the most benefits, no exfoliation should cause any visible flaking or redness of the skin because redness and flaking are signs of skin damage inviting infections and long-lasting eczema to happen. Someone may ask, then what kind of exfoliation is that does not cause visible flaking? You may call it subclinical exfoliation. It will still have the same benefits if not even more than the more damaging classic exfoliation."
Dr Nava Greenfield of Schweiger Dermatology Group in Brooklyn recommends Belli Fresh Start Pre-treatment scrub as an exfoliator. "I recommend Belli Fresh Start Pre-treatment scrub which has lactic acid and cucumber. Together they make for a fresh scented and effective yet gentle exfoliating wash. Belli only uses safe and healthy ingredients making it perfect for even pregnant or breastfeeding women." The product is also highly rated on Amazon, with reviewers saying the product is "worth every penny".
A bit of a higher price point than the others, the Exfolikate scrub is well worth the money. With over 1,000 reviews and a 4.9 star rating, this is an incredible product containing two chemical exfoliants and one physical exfoliant designed to clear away dead skin cells and shrink the appearance of pore size in under two minutes. One reviewer said: "This product is better than a facial. It takes care of so many other treatments and does it so quickly. I no longer have to use a separate peeling solution to get that totally smooth glow."
Many men feel like soap and water is enough for them, but an exfoliator can change the game. This affordable scrub contains ginseng, sugarcane, green tea, and caffeine to rejuvenate and brighten the skin. Designed to be part of an everyday routine, this is a great exfoliator to use as you wash your face in the shower. Followed by moisturizer, this is a great tool for men who are skincare curious.
If you're looking for a chemical exfoliant rather than a physical scrub, the Ordinary's Mandelic Acid 10% + HA is a highly recommended one. This acid isn't for beginners, this is for someone familiar with skincare and is looking to induce dermal peeling: removing the top layer of skin cells. Those who use it sing its praises, saying that this product is a "skincare game changer" and "the holy grail of acids." And at under $10, it's an incredibly affordable addition to your routine.
This refining scrub comes from leading Swiss dermatologist Luigi Polla and utilizes a vegan and cruelty free formula. CEO Ada Polla recommends that this scrub is to be used as a dry exfoliant. "The base of our Gentle refining scrub is comprised of shea butter, so to get its full benefits of exfoliation and skin softening, we recommend applying to dry skin, since water and oil don't mix. In addition, water neutralizes the papaya enzyme, taking away from its exfoliation efficacy. For maximum benefits, try dry exfoliation with Gentle refining scrub once or twice a week. Trust - your skin will glow."
While this exfoliant isn't meant for use on the face, it's a fantastic option for your body. Made of base of sugar and salt, enriched with coffee seed oil, green tea, mango, astaxanthin and shea butter, this scrub uses antioxidants to sooth and smooth your skin, leaving your body smelling like a fresh cup of coffee.
Bevara's exfoliating skin cleanser is effective, chic, and environmentally friendly. The cleanser uses bamboo beads for exfoliation rather than plastic microbeads, in addition to being Vegan, sulfate, phylate, and cruelty free. uses white tea to keep skin firm and help natural elastin and collagen development. Enriched with vitamins, CBD, and antioxidants, this is a great product for the eco friendly and health conscious