As far as we're concerned, the purpose of a stocking is to give the kids some small gifts they can open and play with alone while the parents have enough time to slowly wake up and make a pot of coffee before festivities begin in earnest. As such, you need a combination of presents to eat, presents to play with, presents to read, and of course sneaking in the odd helpful present like a toothbrush or socks to bulk out the gifts with things they need anyway – shhh, no one tell the kids that. Here are our best stocking fillers for under a tenner, for kids under ten.
1. Scentco Smencils: £8.10 for pack of 10, Amazon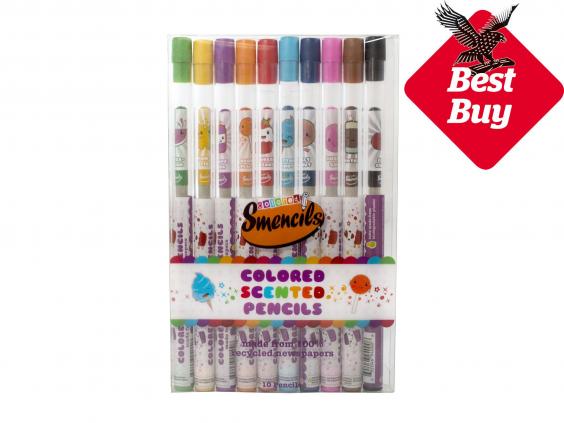 These pencils each have their own scent (which lasts for two years) retained by both the pencil and the writing, with smells including bubblegum, strawberry cupcake, watermelon, and lemon lime fizz. For kids who like putting things into containers, and taking them out again, these are perfect, as each pencil comes in its own biodegradable tube to keep its smell. 
2. Powerscope: £4.99, Eduk8 Worldwide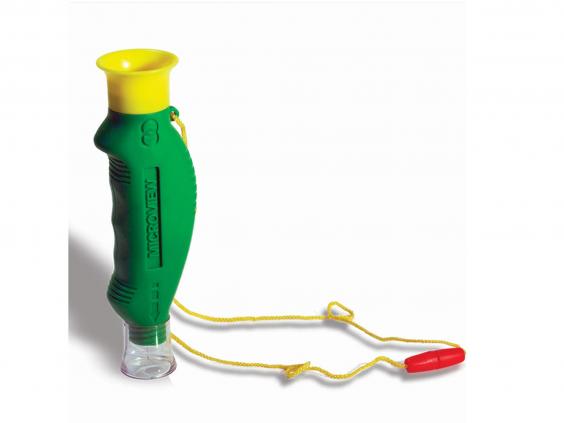 Place something – an ant, a leaf – under the powerscope and look through the viewfinder to see it magnified thirty times, which when you're viewing an ant is enough to turn it into a monster. Perfect for budding naturalists.
3. Rococo Roald Dahl Chocolate: £5.95, Rococo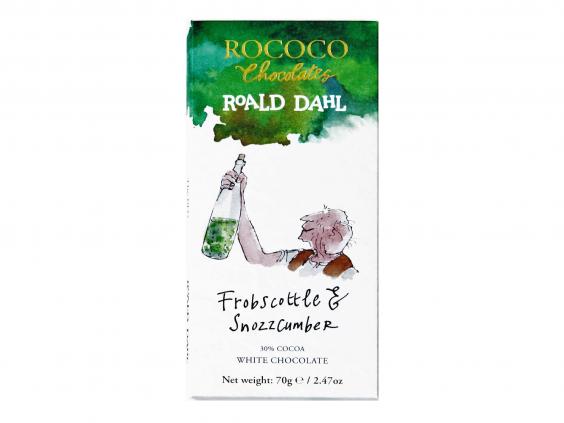 To celebrate 100 years since the birth of Roald Dahl, British luxury chocolate brand Rococo has come up with some very special bars that will delight young (and old) readers of his books. Each 70g bar of fine chocolate is inspired by a different Dahl book, from "George's Marvellous Medicine", white chocolate given a medicinal taste by liquorice and fennel seeds, to Matilda-inspired "Bruce Bogtrotter's Chocolate Fudge Cake", which is dark milk chocolate with pieces of vanilla and chocolate fudge. Now who dares taste the BFG-themed offering, "Frobscottle and Snozzcumber"?
4. Peppa Pig Wooden Puppets: £5, JoJo Maman Bébé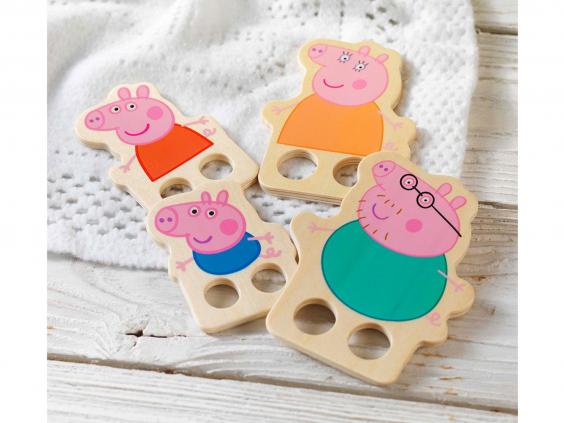 These are great for any Peppa fan – just pop your fingers through the holes to give the Pig Family legs and you can create your own Peppa Pig scenes at home, from picnics to boat trips to jumping up and down in muddy puddles. 
5. Star Wars Light And Sound Lightsaber Toothbrushes: £4.99, The Fowndry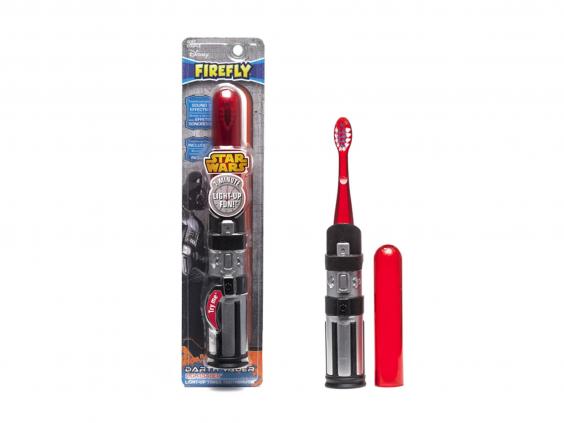 A lightsaber toothbrush that lights up and has sound effects – I cannot think of a better way to get kids teethbrushing. Available as Darth Vader, Yoda and Obi Wan models, every 15 seconds the brush motivates its user with messages such as "Join me and we will complete your training". Each brush lasts for about three months - the lights and sounds will stop working when it is time to get a new brush. 
6. Cat's Cradle: £1.99, Lakeland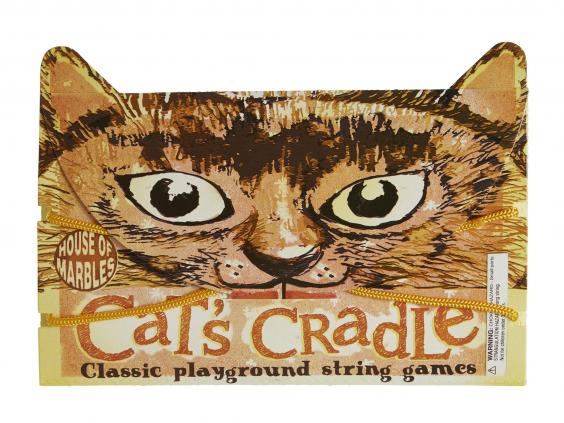 Essentially this is just a small piece of rope, though the packaging and instructions transform that rope into a real present, and getting the cat's cradle technique right so you can create all kinds of pattern and transfer it from person to person is brilliant fun, and a great party trick. 
7. Red Riding Hood Puppet Theatre: £6.95, DotComGiftShop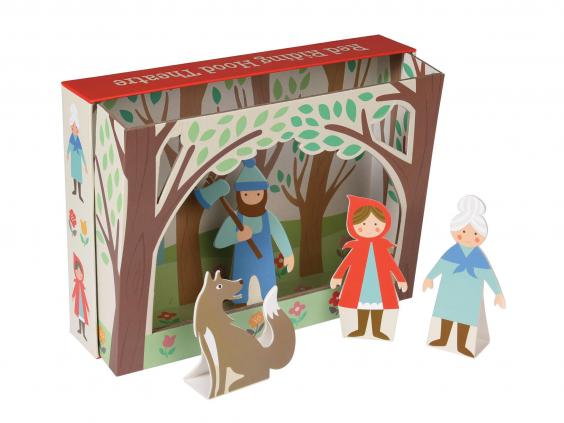 This is ingenious – a small tabletop puppet theatre with four puppets so you can retell the story of Little Red Riding Hood, or make up your own. Perfect for letting the kids entertain you during the post-lunch slump. 
8. Secret Message Writing Kit: £5.95, British Library Shop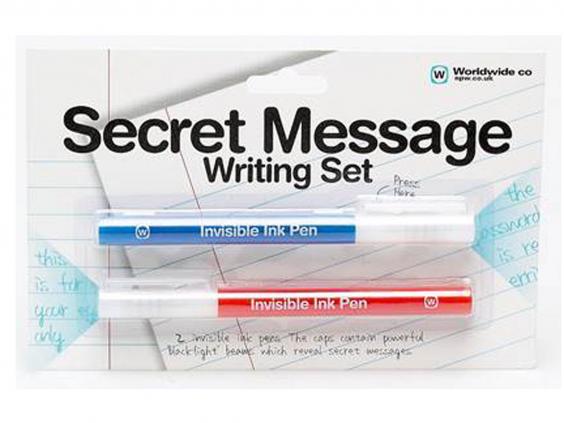 Write a secret message using one of the pens and it will remain invisible until you go over it with the other pen. Perfect for spies in training – be wary of who has access to the second pen. 
9. Smiggle Colour Pin Art: £10, Smiggle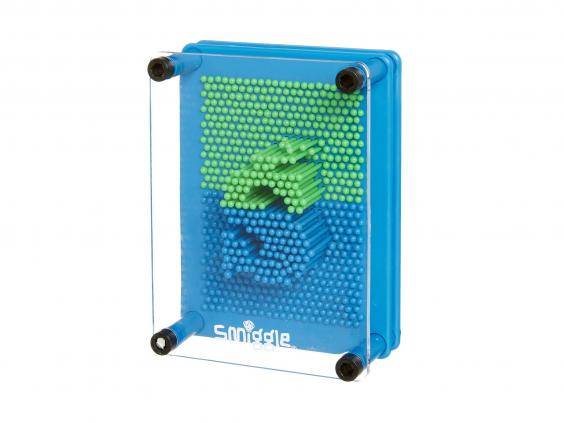 Available in five different two-tone colour combinations, this is bound to give hours of pleasure to any age, from pushing solid objects into the pins to see their shape replicated on the other side to pressing it against your hand or face. It's made from plastic, but you may still need to remind kids to be a bit sensible when using it.
10. Walkers Wobbly Snowman Tin: £8, Amazon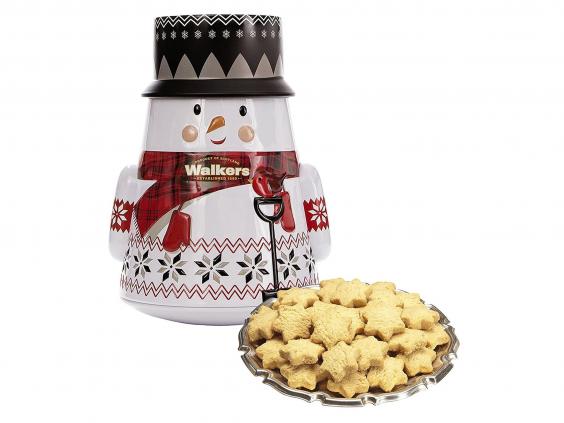 When you've eaten the shortbread stars inside, the tin is the perfect size for a kid to keep all their special finds and Christmas cracker toys, and it's wobbliness adds to the fun. Or buy a case of six for £43.20 and you can use them as skittles. 
11. Buttonbag Mini Reindeer Christmas Decoration: £4, John Lewis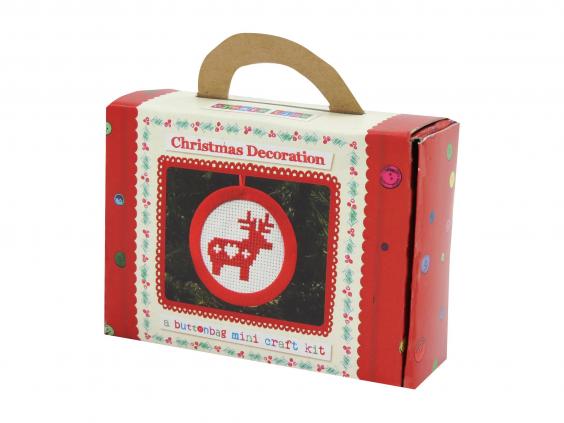 For kids aged seven and over, this kit, in a wonderfully Christmassy box, has everything they need to make their own cross-stitch reindeer decoration, including a pre-printed reindeer design, embroidery thread, needle, ribbon and frame. Get them started on it on Christmas Day so they can hang it for the remaining 12 days of celebration. 
12. Horrid Henry Annual 2017: £7.39, Hive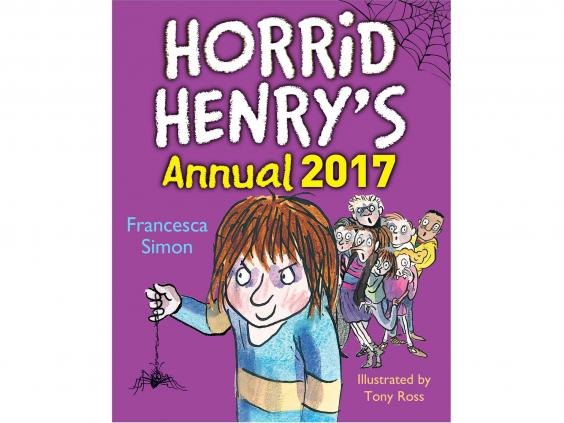 We're of the opinion that every Christmas should include an annual at some point, as a tradition that kids look forward to year after year though the subject can change as their interests change. We love this year's Horrid Henry offering with all the usual annual contents – stories, jokes, quizzes and activity ideas. He's not horrid, he's just misunderstood. 
13. Sprouts Juggling Balls: £8, Marks and Spencer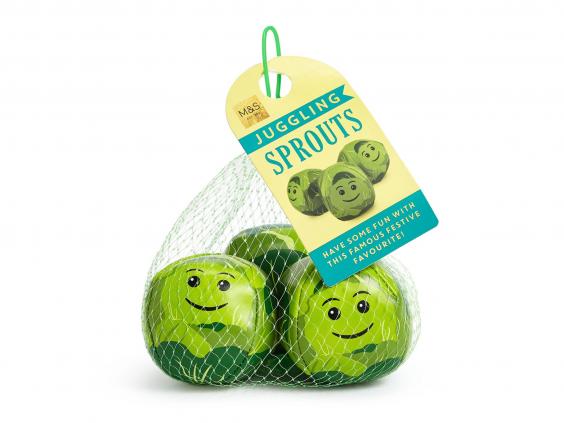 A fun way for the kids to get their sprout fix this Christmas, this set of three juggling balls is soft enough to play with inside, even when they fail to catch them when they should. These come in a net, a cute nod to their vegetable cousins. 
14. Snugpak Water Resistant Notebook: £3.49, Amazon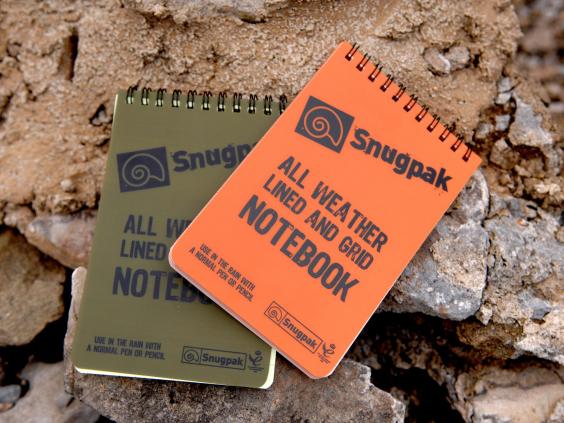 The perfect gift for any little adventurers in the family, these notebooks can be used in any weather, even rain. Ideally used with a pencil, they work with weather-resistant pens too. The pages are a mix of lines and grids, so there is space for their garden den dimensions and the like.  
15. Buddy + Bear Cup: £6.50, Oliver Bonas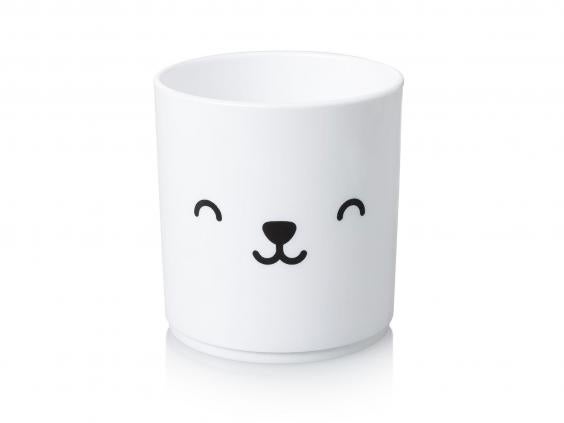 With two sides, one showing an awake bear and one a sleepy bear, this extra-strong plastic cup by the British design duo is ideal for bedside drinks. The white – or polar – shade makes it feel really Christmassy. This one can also double up as a pen pot. 
16. JoJo Maman Bébé 3-Pack Polar Bear Cotton Socks: £8, JoJo Maman Bébé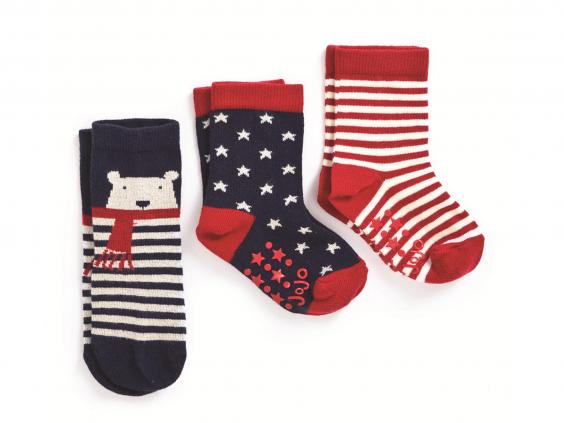 The anti-slip soles on these Christmas socks are perfect for new walkers, or for an established walker on wooden floors, and ideal for keeping little feet warm on Christmas morning. Available in sizes up to six years, you'll be able to slip these on to even the most hardened dress-up refuser.
17. Brainstorm Toys Shark Torch and Projector: £5, Amazon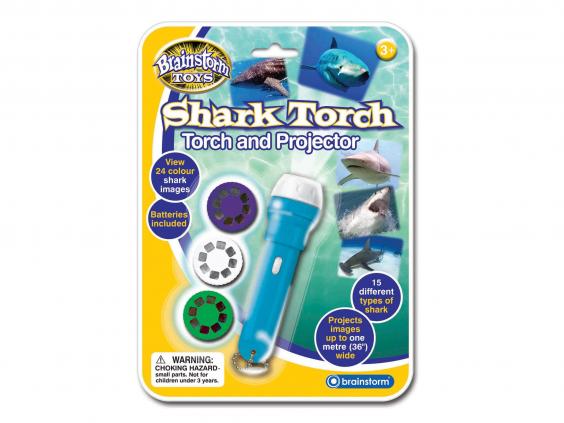 Any kid fascinated by sharks will love this torch which projects 24 big fish pictures up to a metre wide onto walls or ceilings. It's super-easy to use, the pictures come on three discs that you attach to the top of the torch (which also works as a flashlight). Not for the faint-hearted, eight of the pictures are of Great Whites. 
18. Bathtime Buddies Bath Mirror: £2.50, Sainsbury's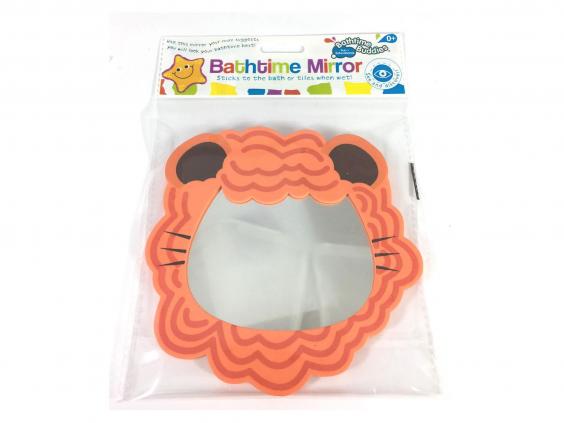 Such a simple idea but kids of all ages will love it – an animal shaped mirror that sticks to your bathroom tiles when wet. Available in lion and zebra designs, you could buy several and create a mini bathroom zoo. 
19. Lego City Airport Starter Kit: £8.99, Argos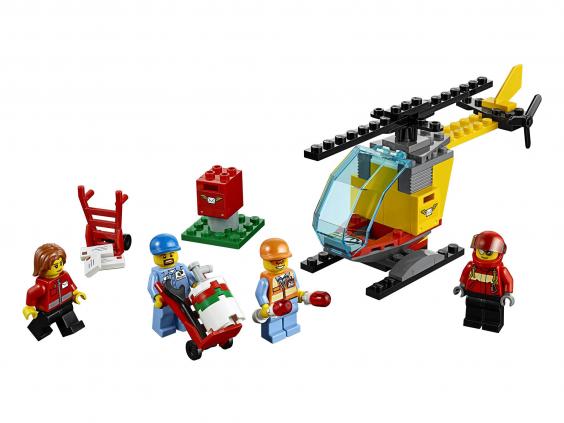 The perfect size to open and make before breakfast without adult help, this postal-themed starter kit includes a helicopter for them to put together. There are four figures – two posties, a pilot and an air traffic controller – and accessories like guide lights that will get their imaginations going. Great for kids aged five and over.
20. Cadbury Dairy Milk Large Chocolate Hollow Santa 100g: £2, Sainsbury's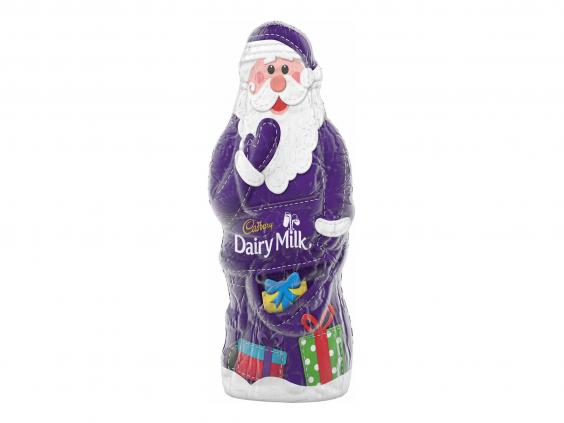 It's hard to say very much about this hollow Santa beyond it's Cadbury's, it's chocolate, it's Santa, and it appears to have all been eaten in one go before they've even got out of their pyjamas. Ooops. Childhood memories are made of such things. 
The Verdict: Stocking fillers for kids 
So many of these work across all age groups – what adult doesn't want a powerscope and an all-weather notebook? And if the Christmas socks came in our size we'd want them, too. Still, if we had to choose we'd want the Peppa Pig Puppets, to recreate scenes from the adventures of the nation's favourite pigs, or the Smencils, because once you've had a pencil that smells and comes in its own tube there really is no going back to your bog-standard type. 
IndyBest product reviews are unbiased, independent advice you can trust. On some occasions, we earn revenue if you click the links and buy the products, but we never allow this to bias our coverage. The reviews are compiled through a mix of expert opinion and real-world testing
Reuse content