8 best books on European politics
We round up the most gripping reads for those looking to widen their understanding of the troubled continent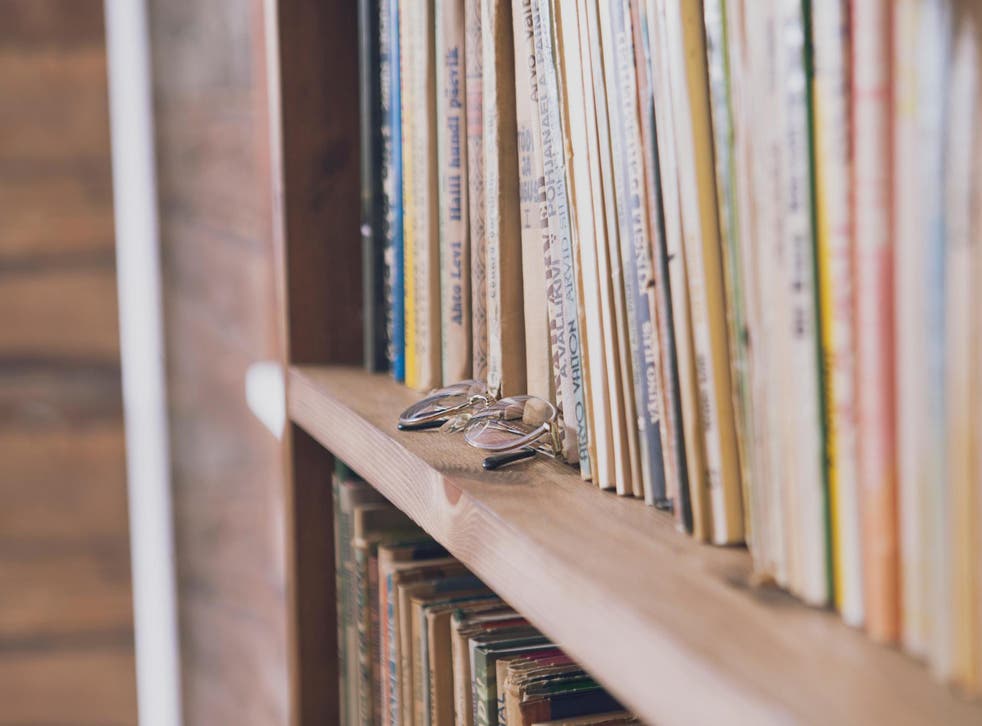 In his controversial novel Submission, the French novelist Michel Houellebecq imagined a France governed by the Muslim Brotherhood. Under its new charismatic prime minister Ben Abbes, France becomes officially Islamic – but his true ambition is to enliven and extend not the domain of political Islam, but of the European Union.
Under his leadership, the centre of political power in Europe slips south to the Mediterranean as countries like Algeria, Morocco, Egypt and Lebanon join the Union. Even the European commission and parliament are to return to their true homes as dictated by antiquity: Rome and Athens.
Houellbecq's vision of a (mildly Islamic) European empire stretching from Lisbon to Beirut might sound the Brexiteers' nightmare, but the novel is clever and timely in its portrait of Europe, especially of how slippery a notion "Europe" actually is.
"Europe" is of course too big and abstract to talk of as a whole. Discussions about its future range from the utopian to the dangerously dystopian (horror stories of course fuelling the far right in Britain, France, Germany, etc).
As Europe continues to transform at an increasingly disorientating pace, we've collected here books that cover Europe from every angle, from the violence in its peripheries to the chaos of mid-Brexit Britain to the intrigues at its heart in Brussels.
Fractured Continent: Europe's Crisis and the Fate of the West by William Drozdiak: £19.99, W. W. Norton and Company
William Drozdiak is an American writer, formerly of The Washington Post where he served as an editor and chief European correspondent, accumulating the knowledge and expertise that he injects into this new book.
As with most of the books on this list, the tone of Drozdiak's study of Europe is predominantly pessimistic, though not without some optimism. Europe's problems are many, from the expansion of EU membership and ever-prickly issue of NATO membership to the fiscal crises to the sinister surge of far-right (or outright fascist) populism to the security concerns of the Baltic countries.
Thankfully, Drozdiak's book doesn't read as an obituary, but as a sombre plea to recognise the gravity and urgency of the problems facing Europe and, more broadly, the West.
Nothing is True and Everything is Possible by Peter Pomerantsev: £8.99, Faber & Faber
Peter Pomerantsev is a journalist and film producer who, in 2006, flew to Moscow with the intention of working in the television industry. Born in Kiev to parents who fled the USSR in 1978 (his father was arrested for circulating works by Nabokov and other banned authors) he already spoke good Russian, and in his book he recounts his plunge into post-Soviet Russia – especially Moscow, a city he found reinventing itself at a dizzying velocity.
From shady billionaires building shiny new skyscrapers to gangsters-turned-producers-turned-novelists, Pomerantsev is assiduous in his portrait of modern Russia, capturing its wealth and poverty, its glam and sinister absurdity in equal measure.
For its relative brevity (just over 200 pages), Nothing is True and Everything is Possible makes for a thorough, fascinating chronicle of the new Russia.
Adults in the Room: My Battle with Europe's Deep Establishment by Yanis Varoufakis: £9.99, Penguin
Since the early 2010s, but especially since 2015, Yanis Varoufakis has transformed into a rare species of economist – the rock star economist. Following a career in academia, his profile grew immeasurably during the 2015 crisis in Greece that saw the electoral victory of the left-wing Syriza party.
In January of that year, Varoufakis was appointed finance minister, only to resign several months after a clash with his government, particularly the president Alexis Tsipras. Much of this book, as one might imagine, reads as a diatribe against the characters (or villains) who he holds responsible for the state of Greece today, foremost among whom is Wolfgang Schäuble, the German finance minister.
Though the book is a sobering glimpse into the EU's inner-workings, it is not without humour – Varoufakis is not a pessimist, and his account of his "battle" with the establishment features more irony than malice.
The Struggle for Catalonia: Rebel Politics in Spain by Raphael Minder: £15.99, Hurst
For a week or so last year, Catalonia seized headlines in Britain and beyond for its illegal referendum on independence. Following the referendum, Carles Puigdemont – the then-president of Catalonia and (unsurprisingly) a prominent character in Minder's book – declared that Catalonia would be withdrawing from Spain to become "an independent state in the shape of a republic".
Violence ensued as Spain imposed direct rule and Puigdemont fled to Belgium. Minder's book was published in the run-up to this latest spectacle in the Catalan saga (meaning it is now full of dramatic irony), but what the reader really values is the depth and breadth of this book. Minder's book is an excellent analysis of Catalonia, from its cuisine and language to its tempestuous politics.
The Strange Death of Europe, Douglas Murray: £18.99, Bloomsbury
When it was published last year, Douglas Murray's book roused an unsurprising din of controversy. Murray – a British writer and journalist who has previously published books on Islam and neoconservatism – argues in The Strange Death of Europe that Europe, through mass immigration and the sociopolitical changes that come with it, is effectively committing suicide.
Some of the typical scares stories appear (rape, violence, FGM, terrorism) but Murray's book doesn't come with much of the hysteria that you often find fastened to such pronouncements – it is a cooler analysis of a crisis we tend to associate with shrieking. Agree or disagree, the blend of polemics and on-the-ground reporting makes The Strange Death of Europe one of the most interesting books to be published recently about Europe and its identity crises.
Border: A Journey to the Edge of Europe by Kapka Kassabova: £14.99, Granta Books
Though less overtly political than the other books on this list, the history and conflicts that constitute the backdrop to Kapka Kassabova's exquisite book make it as topical as any of the others. Set in the murky Balkan (or Thracian, as she sometimes refers to it) borderlands between Greece, Bulgaria and Turkey, she retells the stories of the many people she encounters.
She meets with refugees, many of whom have spent or will spend years in the Balkans trying to get through to central and western Europe. She speaks to the Germans who, during the GDR days, came to Bulgaria for a safer passage to the West as it was easier to cross over there than in heavily-policed Berlin. Kassabova's book about one of Europe's least politically stable regions makes for a surprisingly captivating read.
The Euro and its Threat to the Future of Europe by Joseph Stiglitz: £9.99, Penguin
A slightly weightier book than some of the others on this list (500 pages of economic talk), The Euro and its Threat to the Future of Europe takes as its subject the common currency project that the author, Joseph Stiglitz, believes is the primary threat to European fiscal and political harmony.
Stiglitz is an economist and Nobel-laureate at Columbia University and the author of the massively popular Globalisation and its Discontents, and he makes his case with the thoroughness and verve that have characterised his other books.
Stiglitz is obviously not the first to take aim at the common currency – the euro has been a source of tremendous controversy since its introduction in the 1990s – but his book provides a useful guide to Europe's economic travails, even if some remain unconvinced by the arguments.
Trans-Europe Express by Owen Hatherley: £16.99, Penguin
Owen Hatherley is a British writer and journalist who has made a name for himself writing about architecture, especially its relationship to politics. In his 2015 book Landscapes of Communism he writes thoughtfully about the ruins and wonders of communist architecture – from the ostentatious but spellbinding Red Army monuments to the metro stations – and their relationship to the philosophies that prompted their construction.
Where Landscapes of Communism naturally focused on Russia and the Eastern Bloc, Trans-Europe Express focuses on Europe more broadly, moving from Sweden to Greece to Dublin to Brussels as he discusses the interactions between buildings and politics. As in Landscapes of Communism, Hatherley's book transforms the way we look at cities.
The Verdict: Books on European politics
Of the books collected here, William Drozdiak's Fractured Continent is certainly the handiest book for the layman interested in getting a firmer grasp of Europe's troubled politics. His focus is both universal and particular as he takes the continent country by country, city by city, analysing the various issues and cracks that have converged to form the fractures alluded to in the title.
Europe's problems are many, and the books here do nothing if not acknowledge the daunting breadth and complexity of these problems. From the influx of migrants in Greece to Britain's Sisyphean attempts to untether itself from the EU, Europe is certainly a continent in crisis. Doom-mongering sells, and some of the authors here are more openly pessimistic than others (cough, Douglas Murray).
To the greatest and most strident cynics, Europe as we've known it is long gone, having buckled to the treble-menace of terrorism, political correctness and mass immigration, whereas for the optimists, these crises are an opportunity for radical reform, even revolution, rather than despair.
IndyBest product reviews are unbiased, independent advice you can trust. On some occasions, we earn revenue if you click the links and buy the products, but we never allow this to bias our coverage. The reviews are compiled through a mix of expert opinion and real-world testing.