The Independent's journalism is supported by our readers. When you purchase through links on our site, we may earn commission.
8 best mince pies: Complete your Christmas with a deliciously festive staple
From handmade delights, to butter croissant mixes and orange-zest pastry, here's our picks from supermarkets, shops and deli counters across the UK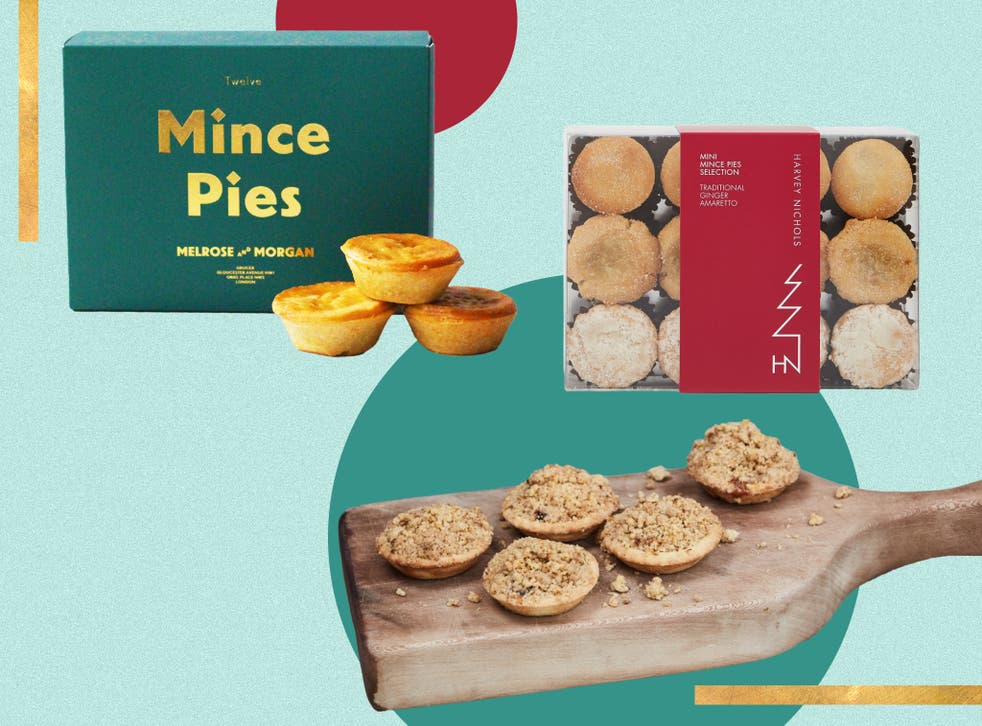 Christmas isn't complete without a mince pie. Fruity, sweet and delightfully boozy, they've been a staple of the season since Victorian times, but can be traced back centuries, to the days of the crusaders, when fillings were as meaty as the name still suggests.
Combining spices, meat and fruit – inspired by ancient cuisine in the Middle East – come Elizabethan times, the dish had evolved into a hefty offering called a "minched pie," complete with mutton, orange peel, suet, spices, raisins, prunes and dates.
Since shrunken to a far more manageable size, and with the meat removed, they're now a festive favourite; a rich and sturdy grown-up treat that proves Christmas isn't all about the kids. Sorry kids.
How we tested
To help you prepare for the serious matter of shopping for the season, we've hunted down the most delicious mince pies on the market, looking at what's on offer from supermarkets, bakeries and deli counters across the UK. Comparing crusts and fruity fillings in search of the best mince pie around, we've sampled a mega selection, looking at not just how delicious each pie was, but how it looked.
Our selection includes pies with perfect pastry and succulent mincemeat – the kind of sweet treats that will sustain you through yet another listen of Mariah Carey's All I Want For Christmas Is You.
Read more:
The best mince pies for 2021 are:
Register for free to continue reading
Registration is a free and easy way to support our truly independent journalism
By registering, you will also enjoy limited access to Premium articles, exclusive newsletters, commenting, and virtual events with our leading journalists
Already have an account? sign in