The Independent's journalism is supported by our readers. When you purchase through links on our site, we may earn commission.
13 best toothpastes for every concern: From whitening to treating sensitivity
Keep your grin happy with our hard-working top picks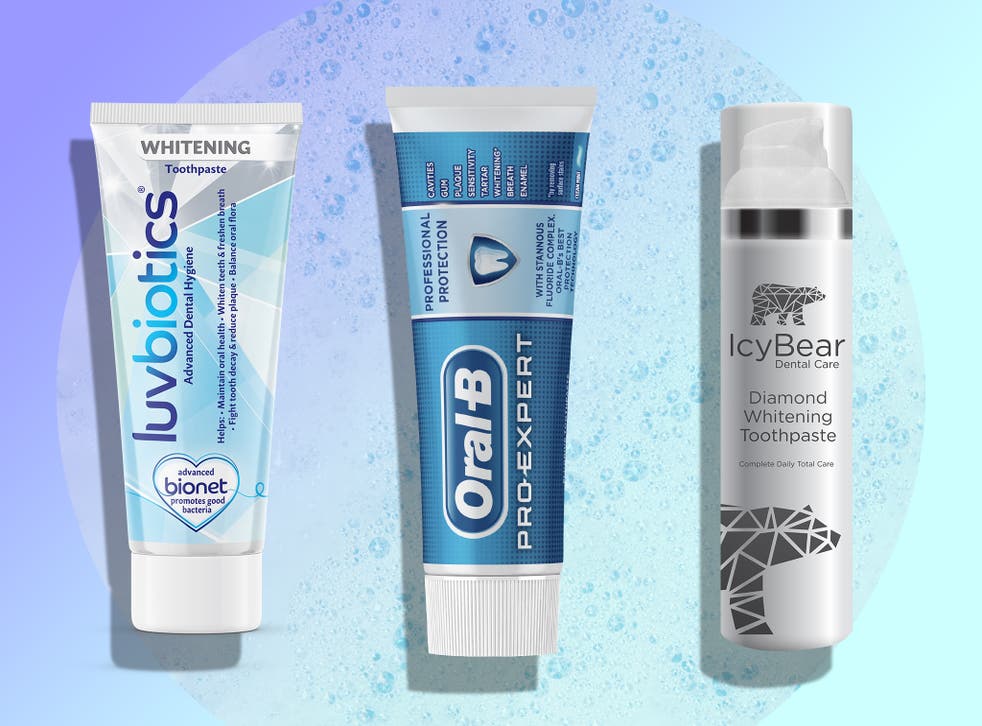 These days, toothpastes do almost everything barring a deep clean of the kitchen sink. In fact, some of them would probably do that particular task pretty well, too.
Our top tips for anyone on the hunt for the perfect paste? Fluoride is an essential ingredient when it comes to preventing cavities and strengthening teeth.
Love a stat? The NHS's official advice states that adults should use a toothpaste which contains at least 1,350 parts per million (ppm) fluoride. Children can use the same toothpaste as their parents, although kids aged three and under should just use a pea-sized blob. Don't rinse your mouth immediately after brushing, because this will rinse away the fluoride used in the toothpaste, and will limit its beneficial effects. For the same reason, don't use mouthwash immediately after brushing.
When searching for a whitening toothpaste, remember that you're not looking for a toothpaste which will change the colour of your teeth – just one which will remove stains, which is normally achieved through the use of a paste with a slightly abrasive formula.
If you're prone to sensitivity, look for whitening toothpastes which use naturally-derived silicas or hydrated silica to provide the abrasion, rather than overly granulated formulas.
Read more:
How we tested
This wasn't exactly the hardest testing session considering (like most people, we hope) we brush our teeth at least twice a day. The silver lining to our addiction to both tea and anything sweet meant our mouths were the perfect testing ground for these toothpastes.
We honed in on a number of aspects, including stain removal, irritation reduction and mouth freshness. Aspects like long-term stain removal and plaque reduction were harder to prove, but our testing sessions – which took place over several weeks – provided more than enough time to evaluate claims relating to these issues. In short? Our teeth have never looked better.
The best toothpastes for 2022 are:
Register for free to continue reading
Registration is a free and easy way to support our truly independent journalism
By registering, you will also enjoy limited access to Premium articles, exclusive newsletters, commenting, and virtual events with our leading journalists
Already have an account? sign in
Register for free to continue reading
Registration is a free and easy way to support our truly independent journalism
By registering, you will also enjoy limited access to Premium articles, exclusive newsletters, commenting, and virtual events with our leading journalists
Already have an account? sign in