The Independent's journalism is supported by our readers. When you purchase through links on our site, we may earn commission.
10 best Creed perfumes for men and women that are worth investing in
British by way of France, the historic fragrance house has a lot to offer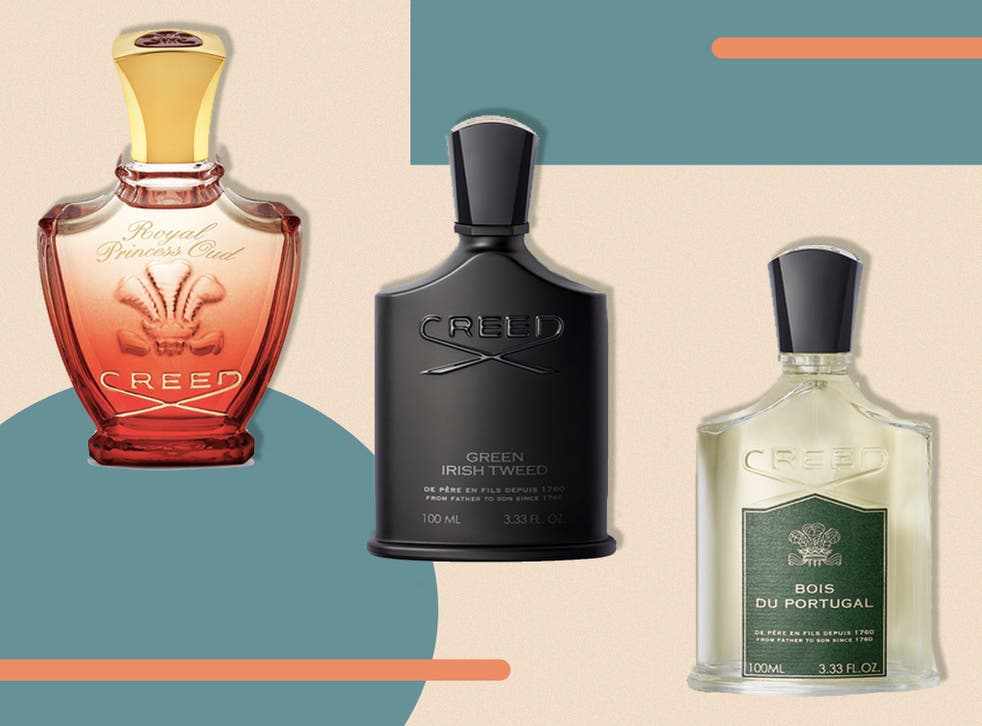 Beloved by the Beckhams, Michelle Obama and Napoleon of France, Creed's list of celebrity fans, royal patrons and family history dating back to the 1700s makes for a captivating prospect. Best known for its blockbuster hit Aventus – now considered a modern men's classic – Creed has produced a host of other charismatic concoctions that hold its own against its most famous family member. Each uses ingredients such as vetiver, iris and even oud in unusual and interesting ways.
Founded in Mayfair in 1760, Creed started as a tailors on Conduit Street, specialising in equestrian attire and leather goods, before relocating to Paris in 1894. According to the brand, it used fragrance to scent leather items such as gloves and concocted bespoke blends for the likes of Napoleon and Queen Victoria.
The brand became a fully-fledged commercial fragrance house in the 1970s, leaning heavily on its tailoring history and royal connections, with the 2010 launch of Aventus putting Creed firmly on the map.
Now the company styles itself as "the most mysterious fragrance brand in the world". Mysterious it may be, but it certainly knows how to charge: a 100ml bottle of Aventus will set you back a cool £295. Owning a bottle of Creed has become something of a status symbol, much like a Rolex watch or Gucci cufflinks. But to limit it to that label would be doing Creed a disservice.
Maintaining that its scents are hand-mixed using "the finest ingredients", it has to be said, these do have potency and staying power. Yes, there are plenty of classic scents without the three-figure price tag, but if you're a true fragrance fan or a particular Creed blend has stolen your heart, you'll definitely get a return on the investment.
Read more:
How we tested
Our tester was a woman, so we spoke to male fragrance experts and fans for their input about how certain masculine Creed scents made them feel and which ones they liked to wear and why. We then visited the Creed boutique in Mayfair and road-tested these scents ourselves, looking at how each scent warmed up on our skin and how unique and addictive its bouquet was. We also noted how long each lasted and its silage (ability to leave a trail).
The best Creed perfumes for 2022 are:
The verdict: Creed perfumes
Picking a best was a tough decision, but when it comes to originality, complex character and sheer charm and charisma, green Irish tweed has it all in spades. It's a beautifully multi-faceted men's fragrance – stylish and seductive but doesn't scream "look at me!".
Honourable mentions go to virgin island water, one of the sunniest yet most sophisticated scents we've ever sniffed, and santal, which developed so beautifully on the skin, with all the smoothness and warmth of a good vintage whiskey.
Voucher codes
For the latest discounts on fragrances and other beauty products, try the links below:
If you prefer your fragrances to be more budget friendly, try our pick of the best cheap perfumes you can find on the high street
Register for free to continue reading
Registration is a free and easy way to support our truly independent journalism
By registering, you will also enjoy limited access to Premium articles, exclusive newsletters, commenting, and virtual events with our leading journalists
Already have an account? sign in
Register for free to continue reading
Registration is a free and easy way to support our truly independent journalism
By registering, you will also enjoy limited access to Premium articles, exclusive newsletters, commenting, and virtual events with our leading journalists
Already have an account? sign in