The Independent's journalism is supported by our readers. When you purchase through links on our site, we may earn commission.
11 best vegan products to try this Veganuary and beyond
From sweet treats to savoury delights, stock up your cupboards with these tasty products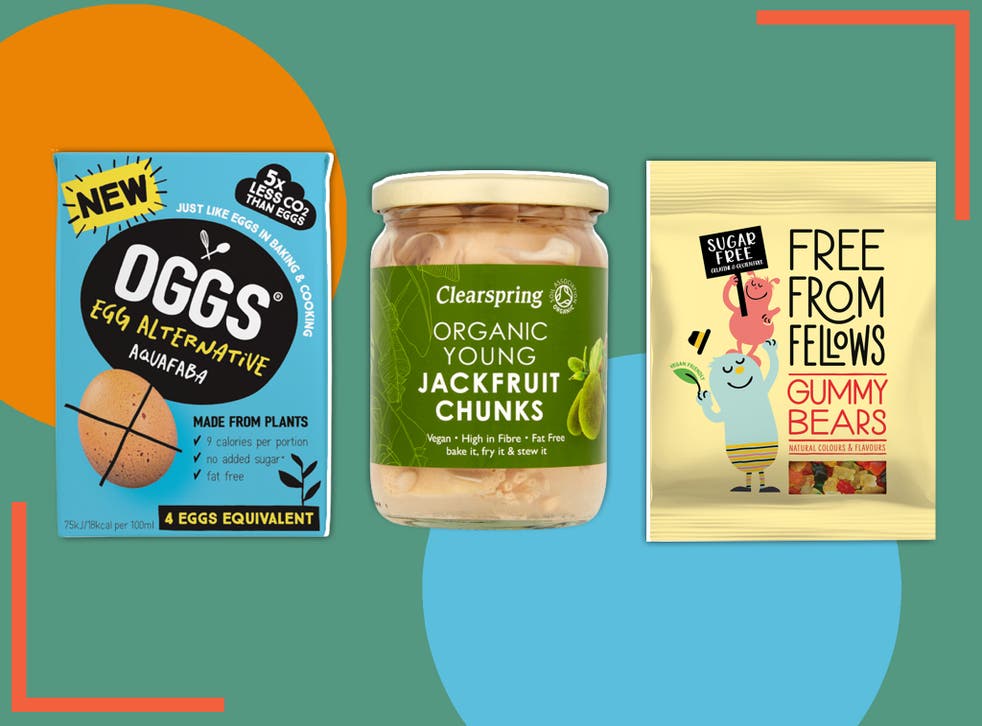 Just a few short years ago, the idea of seeing specialist vegan food sections in the meat aisles of supermarkets seemed like plant-based pie-in-the-sky thinking. Yet here we are today with just that, an abundance of animal-free products adorning the shelves of most mainstream stores. What a time to be alive.
About 1.5 million people in Britain are thought to be vegan, and the shift in retailers' offerings – and thinking – is making their lives a hell of a lot easier.
But the extent of options can still be variable depending on where you live, especially if that is outside of a big city. If it is unique or hard-to-come-by products you are after, the web is your best bet for tracking them down.
How we tested
We set about browsing to find a range of classics and some more unusual products that are not always easy to find in regular bricks-and-mortar shops.
We discovered sweet treats, savoury delights, sauces to liven up any meat substitute or humble vegetable and vegan skincare items, because veganism goes far beyond simply what you eat. Our main takeaway from the search is that plant-based people can take heart from the vast array of options available online, even if they have to wait a few days for them to land on their doorsteps.
Read more:
The best vegan products you can order online in 2022 are:
The verdict: Vegan products to shop online
When something has been around for as long as original sosmix has, you know it is good. The dry mix miraculously transforms into whatever shape you desire, and it adds a wonderful texture and flavour to any vegan dish. Plus, it is extremely versatile and reasonable. Sosmix is a timeless veggie classic, and we love that it is still sold by a vegan, family-run business.
Although sosmix is our top pick, we also want to give special mention to the yummy vegan- and gut-friendly sauces from Bellygoodness, and the extraordinary Vegan Zeastar sashimi zalmon.
Voucher codes
For the latest offers on food and drink, try the links below:
Enjoy plant-based goodness delivered to your door with the best vegan subscription boxes
Register for free to continue reading
Registration is a free and easy way to support our truly independent journalism
By registering, you will also enjoy limited access to Premium articles, exclusive newsletters, commenting, and virtual events with our leading journalists
Already have an account? sign in