The Independent's journalism is supported by our readers. When you purchase through links on our site, we may earn commission.
10 best whiskies
Celebrate World Whisky Day with a dram from near and distant shores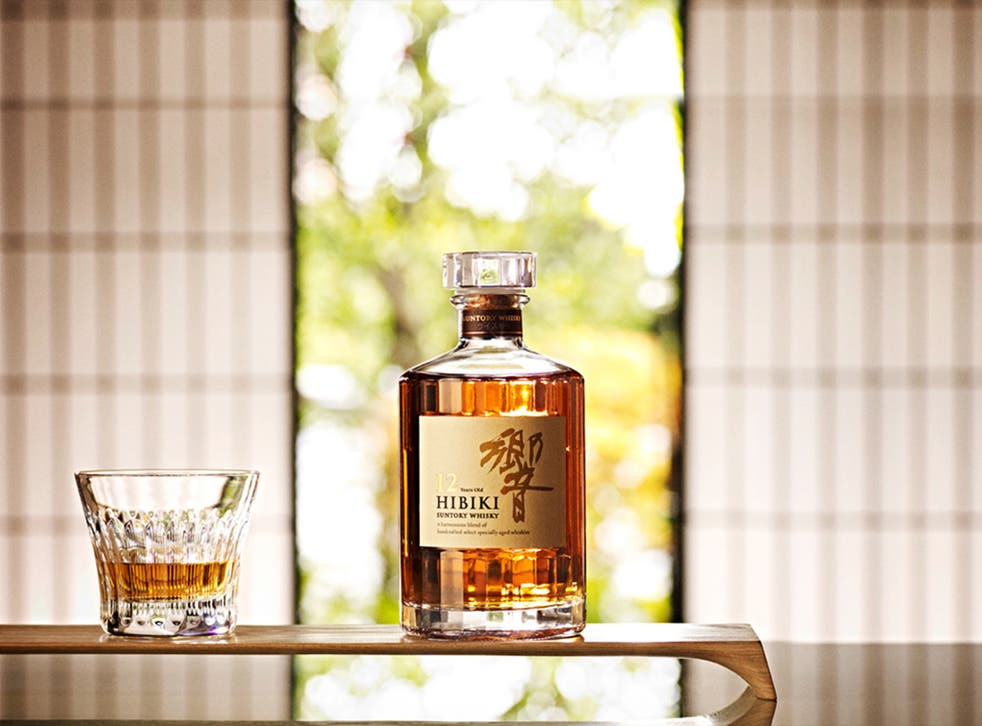 It's time to put away that bottle of Bell's, World Whisky Day (21 May) is fast approaching. So here's the perfect opportunity to try a new dram. We've pulled together the best drops from all over the world apart from the US, which will be covered in a future IndyBest. Remember, life is too short for bad whisky or bad sex.
1. Highland Black 8-year-old: £12.99, Aldi
Despite being pitted against bottles four, five or six times the price, Aldi's Highland black scooped a gold medal at the International Spirits Challenge. A mixture of malt and grain whiskies, it is rich with lots of fruit flavours. A remarkable whisky for the price.
2. Glenmorangie Milsean: £75.95, Master of Malt
Milsean – pronounced "meel-shawn" in Gallic – is aged in toasted Portuguese wine casks, and, crucially is non-chill filtered. The result is a copper-coloured single malt with a sweet, buttery nose and a spicy, dried fruit taste on the palate. This is the 7th release from the Glenmorangie Private Edition line – and one of the best.
3. Ardbeg 10: £40.63, Master of Malt
This was whisky oracle Jim Murray's World Whisky of the Year in 2008 and you can see why it got the top spot. The non chill-filtered Islay single malt is one of the peatiest whiskies around in this price range, with a palate that runs the gamut from vanilla to caramel.
4. Hibiki Japanese Harmony: £51.45, The Whisky Exchange
This blended Japanese whisky uses grain spirits from Chita, Hakushu and Yamazaki to produce an unintimidating whisky rich in candied peel and honey flavours. That unusual 24-sided bottle represents Japan's seasons, if you were wondering.
5. Hakushu Reserve: £45, Sainsbury's
From the Japanese alps comes this gentle, herby single malt. Malt whisky of various ages are matured in American white oak casks to produce a complex, light dram. Great with a drop of water – or do as the Japanese do and make it into a highball.
6. Lagavulin 16-year-old: £48.50 Amazon
Lagavulin was founded in 1816 on the Isle of Islay and has been producing stellar single malts ever since. The 16-year-old has a gold hue and with a palate which traverses sweet and peaty, with even a hint of salt. Winner of a 2015 silver outstanding medal at the International Wine and Spirits Competition.
7. Glenrothes Bourbon Cask Reserve: £28,Tesco Groceries
This was previously sold as 'Alba Reserve' but was rebranded in March, so customers knew what made this kosher certified Speyside whisky so very moreish. It is a soft, approachable drink with a touch of white chocolate and crème brûlée on the palate, and a sweet finish.
8. 808 Whisky: £32, 31DOVER
This is made at the last working distillery in Edinburgh from maize, though unlike the vast majority of barley-based whiskies, it has a low-key subtle flavour which makes it a good starter drink for those not yet fully versed in the joys of whisky.
9. Tomintoul 10 year: £27.95, The Whisky Exchange
This was the first bottling after the Speyside producer of single malts changed hands in 2000. It is as rich as the Reuben brothers with a nice viscous feel to it and honeycomb and oak flavours with a slight touch of pepper in the finish.
10. VAT 69 Blended Scotch Whisky: £19.25, The Whiskey Exchange
A decent budget whisky blended from malt and grain spirits, the name of which comes from the 69th vat of whisky which was initially chosen by creator William Sanderson as the best in 1882. An easy-drinker with a touch of heat and sweetness.
Verdict
If you are looking for an occasion whisky, or something to impress your guests with, try the Glenmorangie Milsean, it's an absolute corker. If it's a bargain you are after, you can do much worse than the Highland Black 8-year-old, by the ever-reliable Aldi.
Register for free to continue reading
Registration is a free and easy way to support our truly independent journalism
By registering, you will also enjoy limited access to Premium articles, exclusive newsletters, commenting, and virtual events with our leading journalists
Already have an account? sign in
Register for free to continue reading
Registration is a free and easy way to support our truly independent journalism
By registering, you will also enjoy limited access to Premium articles, exclusive newsletters, commenting, and virtual events with our leading journalists
Already have an account? sign in