The Independent's journalism is supported by our readers. When you purchase through links on our site, we may earn commission.
12 best gifts for gin lovers: From glasses and games to tonics and sweets
It's be-gin-ning to look a lot like Christmas...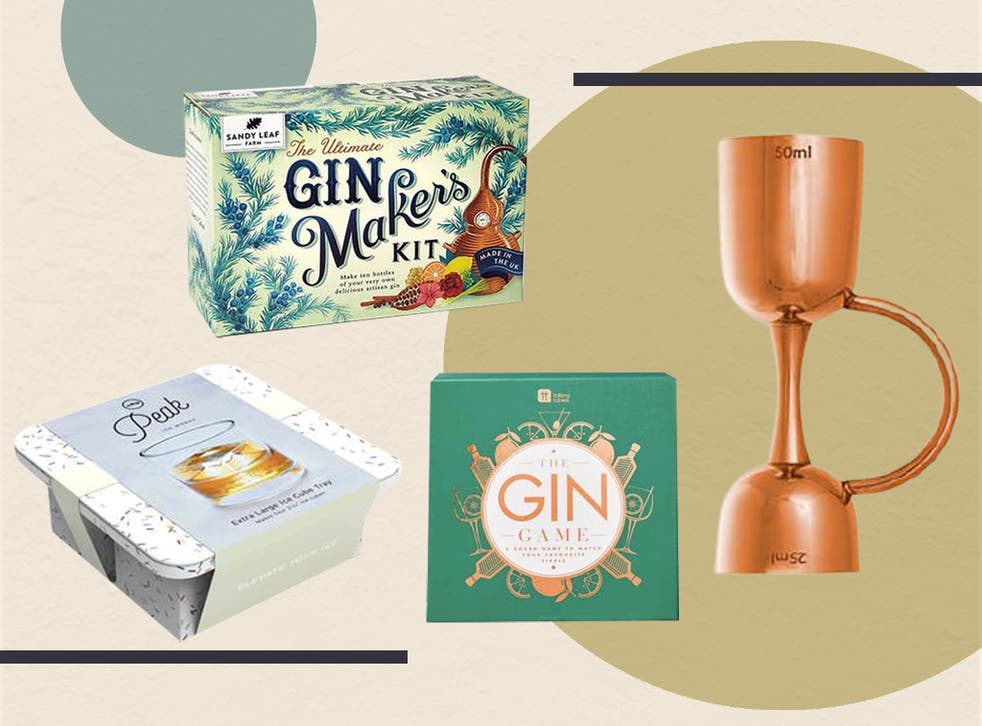 That gin lover in your life deserves something special, so, when birthdays and holidays roll around, don't just default to gifting another bottle of the juniper-infused spirit. There are so many gifts to give that are far more creative.
The ginaissance of recent decades means that alongside a boom in boutiquey brands, related paraphernalia has flourished. You can now buy everything from gin-scented candles to juniper-flavoured chocolate. One might even say that the choice is overwhelming. At least it would be, if you didn't have this handy guide.
But what makes the ideal gift? It depends, of course, on what else your recipient likes; whether they have an affinity for homewares, games or treats. But it also depends on how they take their gin. Are they a dedicated G&T drinker? Or are they big on crafted martinis or negronis?
When choosing the best gifts, we cast the net wide – after all, we wanted to include something for everyone. We firmly believed that not every gift had to be alcoholic. Just because your gift recipient loves gin, doesn't mean they want to consume it 24/7 (or at least, we hope they don't). Instead, we focused on including gifts that felt unique and captured a different element of what people might love about the spirit.
How we tested
We tested our gin products first-hand: sipped from the glasses, devoured the boozy sweets and played (and won) the gin board game. We read the gin book cover to cover too, just to make sure that it would meet the exacting standards of the gin obsessive you know.
Read more:
Finally, when compiling our list of the best gifts for gin lovers, we chose not to include anything over-the-top expensive. If you've got a budget to cover more than one of the below gifts, why not consider gifting two items, or three? It will only double or triple your gin lover's pleasure.
The best gifts for gin lovers for 2021 are:
The verdict: Gifts for gin lovers
It's hard to pick a best gift here, because what you buy will depend on your giftee's tastes. But our favourites? We thought Smith & Sinclair's gin obsessed gummies were inspired – delicious, effective (we felt the kick) and innovative. They're the perfect treat for someone who loves the flavours of gin and appreciates the spirit in all its forms.
We did, however, also adore the No. 3 Gin's Vesper Martini. If you have a loved one who enjoys a good martini, this gift should not fail. It's one of the best pre-made versions of the cocktail we've sampled, hands down.
Voucher codes
If all these gin inspired gifts have made you thirsty for a G&T yourself, check out the best gins to add to your home bar cart
Register for free to continue reading
Registration is a free and easy way to support our truly independent journalism
By registering, you will also enjoy limited access to Premium articles, exclusive newsletters, commenting, and virtual events with our leading journalists
Already have an account? sign in