The Independent's journalism is supported by our readers. When you purchase through links on our site, we may earn commission.
15 best vodkas perfect for martinis, mixing and straight sipping
The vodka revolution is here – and it's full of flavour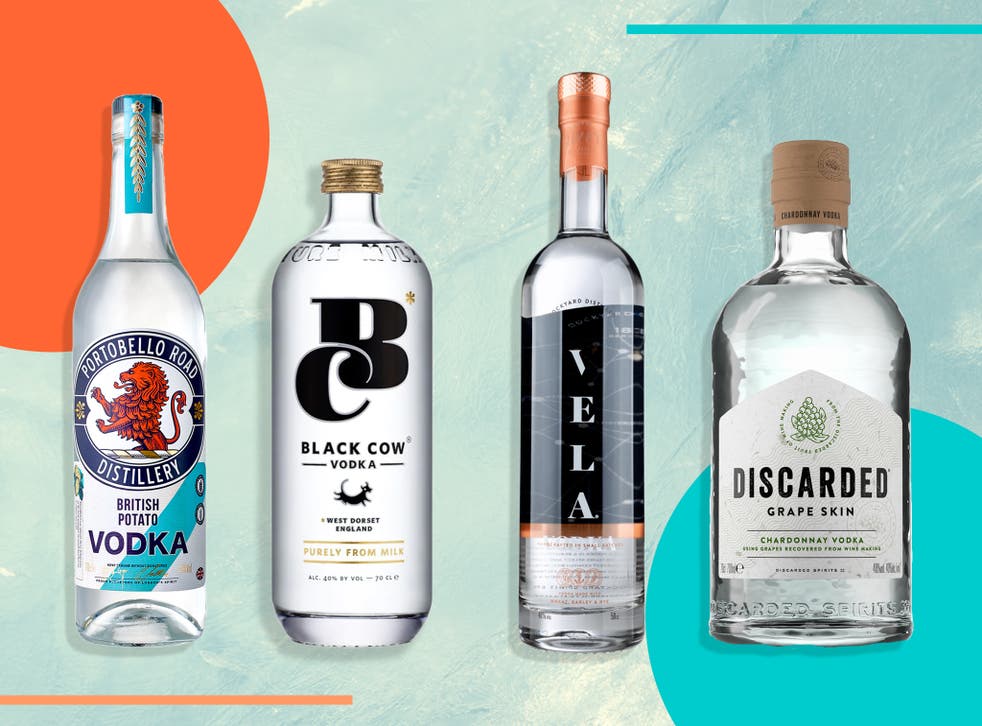 For a long time, good vodka was about neutrality – the less flavour, the better. But after more than a decade of botanical-infused gin reigning supreme as the nation's go-to tipple, the vodka scene is changing.
Where once a lack of taste was a virtue, now more and more spirits are bigging up their characterful profile. Vodka is finally getting some personality.
In a category once dominated by big brands, craft distillers are emerging. They're using the same innovation and passion as they did for the gin wave a few years back, sourcing ingredients thoughtfully and thinking outside of the box. You can find vodkas made from almost anything these days – even quinoa, milk and rice – with intriguing results.
While you will probably already know the leading brands like Smirnoff and Grey Goose – who have big followings for a reason – in our round up, we've largely given preference to these craft distillers, focussing on smaller labels that you may not have heard of. Some are old, some are new, but all express a distinct character and are delicious to drink.
So, regardless of whether you like to drink your vodka in a martini, have it with soda, sip it straight or mix it into a cocktail, we've found a variety of spirits perfect for each and every drinker.
Read more:
How we tested
First we sampled our vodkas – which come from Eastern Europe but also Britain, Japan and Africa – neat at room temperature, so we could get a sense of how they tasted in their purest form. Then we diluted them with store-bought ice water to draw out their natural flavours. Only those that were both delicious and showed good value for money were included on our list of the best vodkas below.
The best vodkas for 2022 are:
The verdict: Vodkas
The vodka revolution is well underway, with more and more bottlings boasting full-on interesting flavour. For one that balances great taste with the classic smooth texture that you'd expect from a vodka, try Dima's Ukrainian vodka. As an added bonus, sales are currently supporting humanitarian organisations in the Ukraine.
For a beautiful light vodka that will go in any mixed drink and is delicious sipped straight, we can't fault Vusa Vodka. But when it's time for something creamier and more decadent, potato-based Chopin is a winner.
Finally, for a vodka with a real sense of place, try grain-to-glass Jeptha Creed original vodka or Copper Rivet's vela vodka.
Voucher codes
For the latest discounts on spirits and other alcoholic drinks, try the links below:
Fancy taking a tipple to your next picnic? Try our best canned cocktails, from seltzers to classic G&Ts
Register for free to continue reading
Registration is a free and easy way to support our truly independent journalism
By registering, you will also enjoy limited access to Premium articles, exclusive newsletters, commenting, and virtual events with our leading journalists
Already have an account? sign in
Register for free to continue reading
Registration is a free and easy way to support our truly independent journalism
By registering, you will also enjoy limited access to Premium articles, exclusive newsletters, commenting, and virtual events with our leading journalists
Already have an account? sign in