The Independent's journalism is supported by our readers. When you purchase through links on our site, we may earn commission.
9 best canned cocktails perfect for picnic boozing
From a gin in a tin to seltzer in a can – these are the ones to know about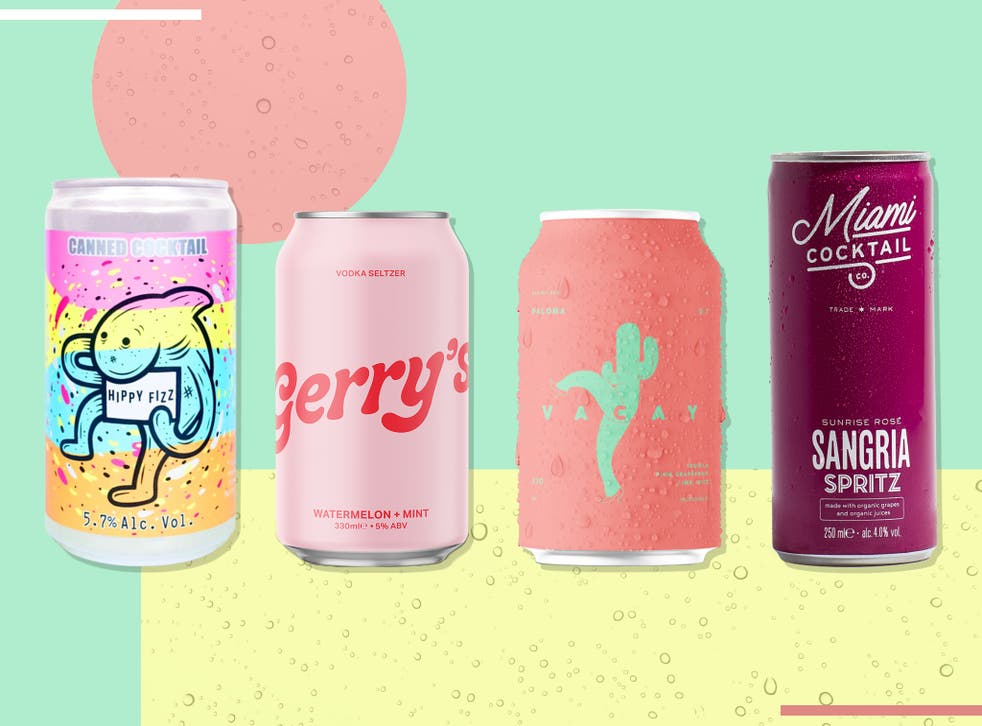 Canned cocktails have come of age. Consumers are no longer limited to saccharine-sweet concoctions with suspicious ingredient lists, thanks to a growing market of premium drinks to convince even the most sceptical of sippers.
While Fleabag did much to glamourise gin in a tin, the demand for premium ready-to-drink (RTD) cocktails has accelerated in the wake of the coronavirus pandemic. In 2020 alone, UK drinkers spent £412m on RTDs – an increase of 23 per cent from 2019.
But it's not just the industry's movers and shakers capitalising on this burgeoning market; there's a new cohort of innovative start-ups, including Good One, Two Days and White Box, which are pioneering pours to rival the big players.
Of course, convenience is key. Forget shaking and stirring – all that's left for you to do is find a suitable sunny spot and crack a can. Then there's the portability. Cans are much niftier to pack in your picnic cooler than wine and beer bottles, plus there's no risk of breakage en route.
The environmental impact of cans over bottles is worth considering, too; not only are cans infinitely recyclable, they also weigh less to transport, which cuts down on carbon emissions and reduces their overall carbon footprint. Single-serve cans can also help combat wastage, allowing customers to try a tipple without commitment.
Read more:
How we tested
When judging this line-up of libations, we considered flavour, quality of ingredients, and value, as well as the originality of the offering. From pocket-sized negronis from top distilleries to spritzers destined for day-drinking, these are the canned cocktails to have in your cooler this summer.
The best canned cocktails 2022 are:
The verdict: Canned cocktails
Though nothing will compare to a cocktail in your favourite bar, the case for canned cocktails is clear: convenient, cost-effective and, with the coming of picnic season, a welcome change from the same-old cider and beer.
Porter's Pocket Negroni impressed across the board; served over ice with a twist, it was the closest we came to recreating that authentic cocktail experience at home. If you're tasked with supplying the BBQ booze this summer, we'd recommend a Vacay mix pack every time – the variety of flavours ensures there's something for every palette, be it a paloma or a Tom Collins.
Voucher codes
For the latest offers on alcohol, try the links below:
Enjoy red, white, sparkling and more delivered to your door with the best online wine shops
Register for free to continue reading
Registration is a free and easy way to support our truly independent journalism
By registering, you will also enjoy limited access to Premium articles, exclusive newsletters, commenting, and virtual events with our leading journalists
Already have an account? sign in