14 best dry sherries
This Spanish tipple is here to stay – here is a roundup of our top picks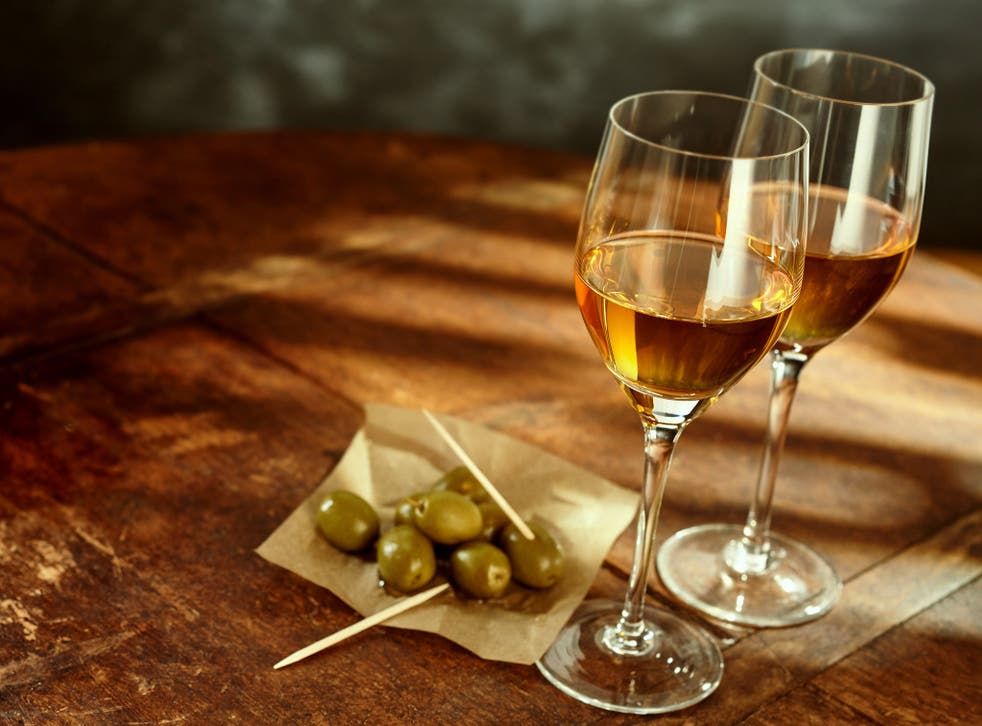 Think of sherry as something you only enjoy as a sweet tipple at Christmas? Well, think again.
It comes from Spain, a country that experiences more sunshine than most, and, in its dry and savoury form it is the perfect summer drink.
Dry sherry comes in a variety of forms from fino, the most dry, through manzanilla and amontillado, to the richer oloroso and the rarer palo cortado.
Look out this year for the en rama sherries – wines that have been minimally filtered or refined to get the true taste of the sherry as it comes from the cask.
Enjoy it chilled (in regular wineglasses to experience the full aroma) as an aperitif or as accompaniment to fish, seafood or tapas dishes.
Here's our favourites for you to sip with your alfresco dinner.
Tio Pepe Fino En Rama 2018, 37.5cl, 15%: £8.50, Lea & Sandeman
Welcome to the new kid – and trend – on the block.
En Rama sherries (literally "in the raw") are only lightly filtered so you're getting the true taste of sherry from the cask, providing a depth and a complexity of flavours – encompassing everything from Japanese umami to salted apples – that other sherries may only hint at.
It's a limited release, so get it while you can.
Waitrose Torre del Oro Palo Cortado 75cl, 19%: £11.49, Waitrose
Produced in conjunction with the house of Lustau, this is a rich and elegant sherry made from palomino grapes emanating from the bountiful area bound by Jerez de la Frontera, Sanlucar de Barrameda and El Puerto de Santa Maria in Spain's famous "sherry triangle" north of Cadiz.
Waitrose's sherry buyer has worked with Lustau's cellar masters to produce a drink that, slightly chilled, is the perfect accompaniment to a light summer meal.
Tio Diego Amontillado Valdespino, 75cl, 18%: £17.75, Lea & Sandeman
Amontillado sherries have a unique taste thanks to the process that sees the flor – the whitish film of yeast that covers the liquid – fade away and the wine then exposed to oxidation.
The result here, in this single vineyard example, is a layered and complex sherry, pale amber in colour, with a nutty and almost botanical flavour. It's a perfect aperitif or can be enjoyed with fish and seafood.
Gonzales Byass Vina AB Amontillado Secco, 75cl, 16.5%: £14 Oddbins
A superbly nutty and bone dry amontillado from one of the big names in the sherry world.
Light amber in colour after 12 years of ageing in American oak casks, it's best served chilled in a small white wine glass as an aperitif – or as an accompaniment to white meat dishes, rice or asparagus.
Valdespino Inocente Fino, 75cl, 15%: £15.95 Lea & Sandeman
Unique in that it's the last fino to be fermented in huge American oak casks – all the rest are use stainless steel fermentation tanks – Valdespino is the flagship wine of one of the oldest bodegas in Jerez, using Palomino grapes from a single vineyard.
Layered and intense with a taste of almonds and lemon and a growing saltiness with a long and prolonged finish.
La Kika Manzanilla Pasada En Rama Bodegas Yuste, 37.5cl, 15%: £23.25 Butlers
You fall in love with this sherry even before you open it. From its stunning label (a picture of "La Kika", the wine maker's late mother) to the red wax seal, orange and red ribbon and wooden topped cork, it's an aesthetic delight.
The en rama sherry more than matches the display – with a bone dry intensity, a salty tang and a lingering finish that make it one of the most enticing en rama sherries you can buy.
​Hidalgo Manzanilla Pasada Pastrana, 75cl, 15%: £12.99 Waitrose
Sourced from a single vineyard this light, dry sherry has turned some non-believers into dedicated fans. And it's not hard to see why.
There's that usual hint of almond like nuttiness helped along with a twist of citrus and a welcome salty tang that make this a superb aperitif. And at that price it's almost a steal.
Lustau 3 En Rama Fino Jerez, 50cl, 15%: £15.23, Decantalo
There's a warning on the label that this – as with other en rama sherries – has been drawn from the cask and bottled without any additional treatment.
Some may see this as a drawback, but in fact it's a splendid chance to enjoy the real complex and rounded taste of sherry from the respected Bodegas Emilio Lustau in Jerez de la Frontera.
Intensely flavoured with a long finish, the magic won't keep, so it needs to be drunk within a few months of being purchased.
Pedro's Almacenista Oloroso, 75cl, 20%: £14.99, Majestic
More structured and concentrated than fino sherries, oloroso develops without the flor yeasts and as a result is more fragrant and complex with flavours of nuts, dried fruit, spice and perhaps a resinous hint of the autumn to come.
This example, adorned with a vintage 1956 poster, has undergone minimal filtration to ensure that you enjoy the full sherry experience. And at this price you can't afford to let it pass.
Barbadillo Manzanilla Pasada En Rama de la Pastora, 37.5cl, 15%: £29.33 for a case of three, Amazon
Already garlanded with awards, this golden an attractively labelled sherry from a bodega that's been producing manzanilla since 1827. True to tradition this sherry is made using time-old methods, spending up to nine years in the cask before it reaches the bottle. But the en rama classification also means that it's only lightly filtered. Savoury and salty but with a rewarding nutty mellowness and a hint of apple.
Cesar Florido Fino En Rama, 37.5cl, 15%: £12.30, Les Caves de Pyrene
Made from palomino grapes grown in the Pago de Miraflores vineyard near Sanlucar de Barrameda, this sherry is aged slowly only 25 metres away from the Atlantic coast.
As a result it has that tremendous saline character allied to hints of green apples, lemon and almonds. Only 1,200 bottles are produced so grab a bottle while you can and enjoy it chilled in a normal sized wineglass.
Hidalgo Amontillado Seco Napoleon, 50cl, 17.5%: £16.99, Majestic
This sherry starts life as a manzanilla in American oak casks and is then transferred to a separate solera to age, as part of an amontillado blend.
A dark amber in colour but still very dry, it has the full range of delicious nutty flavours with a twist of salt.
The name originates from the Peninsular War when the crafty Spaniards sold sherry to both the French and the English.
Valdespino Manzanilla Deliciosa En Rama, 37.5cl, 15%: £11.95, Lea & Sandeman
A limited 2018 edition en rama manzanilla from the hugely respected and family owned Valdespino bodega in Jerez, with the palomino grapes coming from a single vineyard in Sanlucar de Barrameda.
Intense nutty flavours with hints of apple and herbs and that saline tang that explodes on the tongue.
Production is limited to around 7,000 bottles worldwide, so bring out the salted almonds and get this while you can.
Sanchez Romate Fino Perdido, 75cl, 15%: £7.95, The Wine Society
Here's proof that you can an excellent bottle of fino for well under a tenner.
Translating as "the lost" the name refers to the fact that this is an example of fino-amontillado, a now rare style of sherry that has been created under a coating of flor but has spent longer in the butts than most finos.
Although not classified as en rama, it has had minimal treatment before bottling, so that you get the full yeasty apple and nut flavours with a bone dry finish. Enjoy it by itself or with fish, shellfish or cheese.
The Verdict: Best dry sherries
Those wanting to sample the "in the raw" en rama sherries are spoilt for choice with wonderful examples such as the Lustau 3 En Rama Fino and the slightly more pricey but delightful La Kika Manzanilla Pasada En Rama Bodegas Yuste. But the best buy is another en rama, the irresistible Tio Pepe Fino En Rama.
IndyBest product reviews are unbiased, independent advice you can trust. On some occasions, we earn revenue if you click the links and buy the products, but we never allow this to bias our coverage. The reviews are compiled through a mix of expert opinion and real-world testing.