The Independent's journalism is supported by our readers. When you purchase through links on our site, we may earn commission.
12 best red wines: Bottles to savour this winter and beyond
This festive season, raise the bar with a vino to remember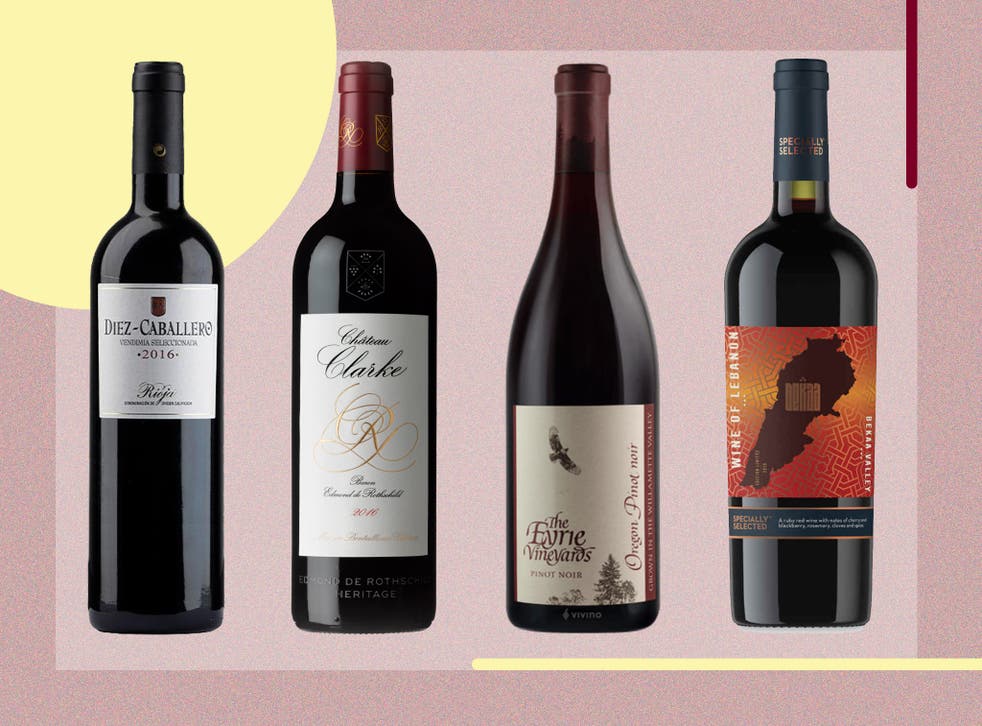 For many, a well-chosen bottle of red is a fundamental feature of any good night in – something we've become increasingly familiar with over the past two years.
Yet for Jamie Smith, certified sommelier and co-founder of The Online Wine Tasting Club, several interesting wine trends emerged during lockdown. "People are drinking a little less, but they are happy to spend the same amount of money, so are able to 'upgrade' their wines," he says. "The other point is, during lockdown, wine tasting became huge. Consumers were exposed to new wines they wouldn't have gone for before, meaning that many have moved up from their standard bottle."
That might include exploring new styles from lesser-known parts of the world or iconic regions such as burgundy or barolo. "Prestige wines command a higher price, due to their quality, rarity and history, and you pay for all of this when you purchase a bottle," says Smith.
"Try to get a feel for a region or style before jumping to the pinnacle grape or style in a region. If you're looking for better value, talk to your local wine merchant about regions that sit just outside the super-premium areas. For example, try something from the Langhe rather than a barolo, or drink a premier cru or a village wine rather than a grand cru."
Ahead of Christmas, Smith outlines a few pairing recommendations to remember. "When it comes to rich, heavy food and rich, heavy red wine, you should try to make sure one doesn't overpower the other," he says. "I'm also careful with high alcohol reds and spicy foods, as more spice means you taste the alcohol more." He also notes that red wine is often served too warm.
"'Room temperature' is a couple of degrees higher than it was when these 'rules' were put in place," he says. "Lighter reds such as pinot noir or gamay can be chilled and enjoyed, and even bigger, richer wines can benefit from a few minutes in the chiller before consuming."
Read more:
How we tested
With the holiday season upon us, we tested a wide range of wines spanning different styles and price points, which we sampled at the recommended temperature both on their own and accompanied by foods we felt would match well. From big-hitting bottles of Bordeaux to nuanced natural wines from the new world, here are 12 brilliant wines to savour this Christmas.
The best red wines for 2021 are:
The verdict: Red wines
Burgundy is a tricky region to get to grips with, thanks in part to the vast complexity of a terroir that imparts a huge influence on its wines, which can vary hugely from hillside to hillside. Yet we were thrilled to come across the graceful Domaine Laurent Mouton givry premier cru – a silky, floral wine that's as elegant as it is easy drinking.
At the other end of the scale, the Morrisons the best valpolicella ripasso is great value for money, boasting intensity and depth in spades, while – for something a little unusual – the lively Claus Preisinger bonsai is a nuanced natural wine that offers a brilliantly buoyant take on the Blaufränkisch grape.
Voucher codes
For the latest discounts on wine and other alcoholic drinks, try the links below:
Add some flair to your dinner parties with one of our favourite bottles of malbec
Register for free to continue reading
Registration is a free and easy way to support our truly independent journalism
By registering, you will also enjoy limited access to Premium articles, exclusive newsletters, commenting, and virtual events with our leading journalists
Already have an account? sign in
Register for free to continue reading
Registration is a free and easy way to support our truly independent journalism
By registering, you will also enjoy limited access to Premium articles, exclusive newsletters, commenting, and virtual events with our leading journalists
Already have an account? sign in