The Independent's journalism is supported by our readers. When you purchase through links on our site, we may earn commission.
15 best dry white wines perfect for chilled sipping on a sunny day
From sauvignon blanc's to a crisp chardonnay, pour a glass of some of the world's finest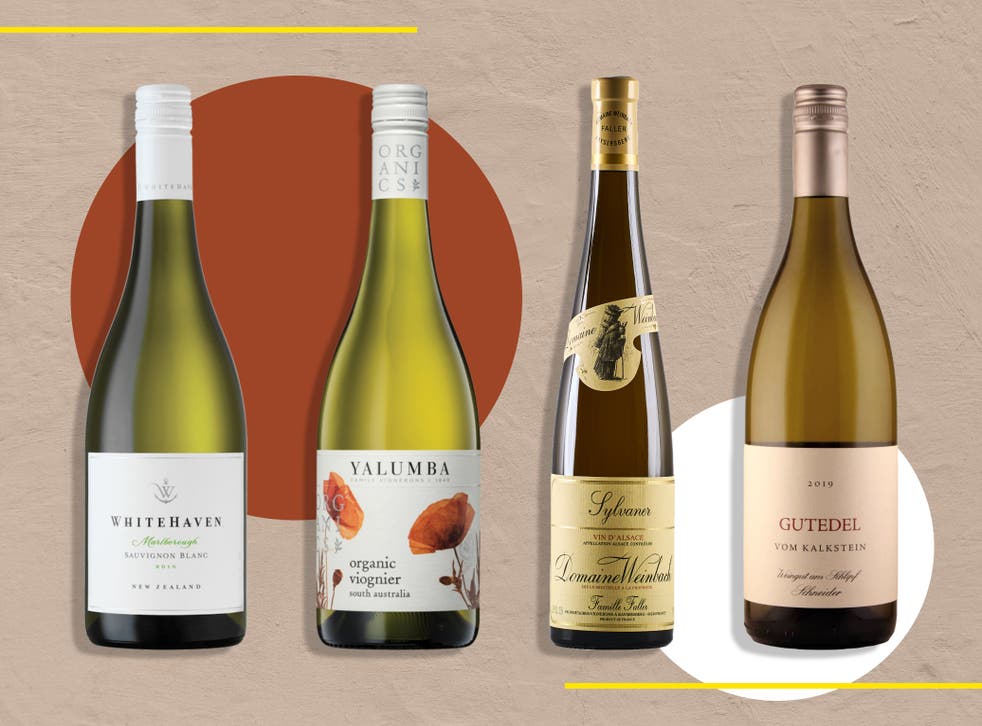 It was the Persian poet and philosopher, Omar Khayyam, who said that his recipe for a good time was "a book of verses underneath the bough, a jug of wine, a loaf of bread – and thou". It's a formula which still holds up well nine centuries later, although for outdoor drinking in a warm climate the wine really needs to be chilled – and dry.
Chardonnay, a very versatile grape that can be found everywhere from Chile to California, is perhaps the best-known dry white but others are jostling for a position in the white wine premier league. including that New Zealand favourite sauvignon blanc, the Italian staple pinot grigio, the intense chenin blanc and those attractive upstarts vinho verde from Portugal and picpoul de pinet from France.
Our round-up of dry whites includes all those. Some may be in different guises. Chardonnay, for instance, has always been, as chablis, one of the great wines of Burgundy while sauvignon blanc in France's Loire valley takes the name of the region where it's grown, Sancerre.
Others may be less well known. The Italian verdicchio grape makes a wonderfully full-bodied white wine while the sylvaner grape is behind the elegant and sophisticated wine of that name from Alsace.
Happily, the range and styles of dry white wines on offer have never been greater. We look at 15 of them from different parts of the world but all of them offer the enjoyment and satisfaction that Omar Khayyam promised.
Read more:
How we tested
The vast majority of wines were sampled, slightly chilled, without accompanying a full meal but often with snacks such as salted almonds, roasted fava beans or gourmet crisps. These are the ones worth sipping this summer.
The best dry white wines for 2022 are:
The verdict: Dry white wine
With such a huge range of dry white wines on offer, it can be difficult to pick out the best. But there's always room for the classic wine varieties, whether it's the chardonnay grape as grown in France represented by the superb Moillard-Thomas chablis premier cru or the equally welcome Giant Steps Yarra Valley chardonnay from Australia.
In the case of sauvignon blanc, it delivers with a luscious sancerre from Tesco and two New Zealand examples which impressed, the charity-aiding Babich Organic and the wonderfully refreshing Whitehaven Sauvignon Blanc Marlborough.
Other grapes including the Italian verdicchio, the Spanish albariño and the French picpoul were all worthy of notice but in the end, it was the underrated viognier grape that triumphed with an inexpensive but enormously impressive offering from Yalumba winemaker Louisa Rose that scored heavily on flavour, food-friendliness and price.
Voucher codes
Stock up your alcohol cupboard with these handy discounts:
Elevate your alfresco dining this summer with the best gas barbecues
Register for free to continue reading
Registration is a free and easy way to support our truly independent journalism
By registering, you will also enjoy limited access to Premium articles, exclusive newsletters, commenting, and virtual events with our leading journalists
Already have an account? sign in
Register for free to continue reading
Registration is a free and easy way to support our truly independent journalism
By registering, you will also enjoy limited access to Premium articles, exclusive newsletters, commenting, and virtual events with our leading journalists
Already have an account? sign in