The Independent's journalism is supported by our readers. When you purchase through links on our site, we may earn commission. Why trust us?
9 best tech releases: gadgets, games and phones
Phones and TVs, soundbars and headphones all make our tech editor's Christmas wishlist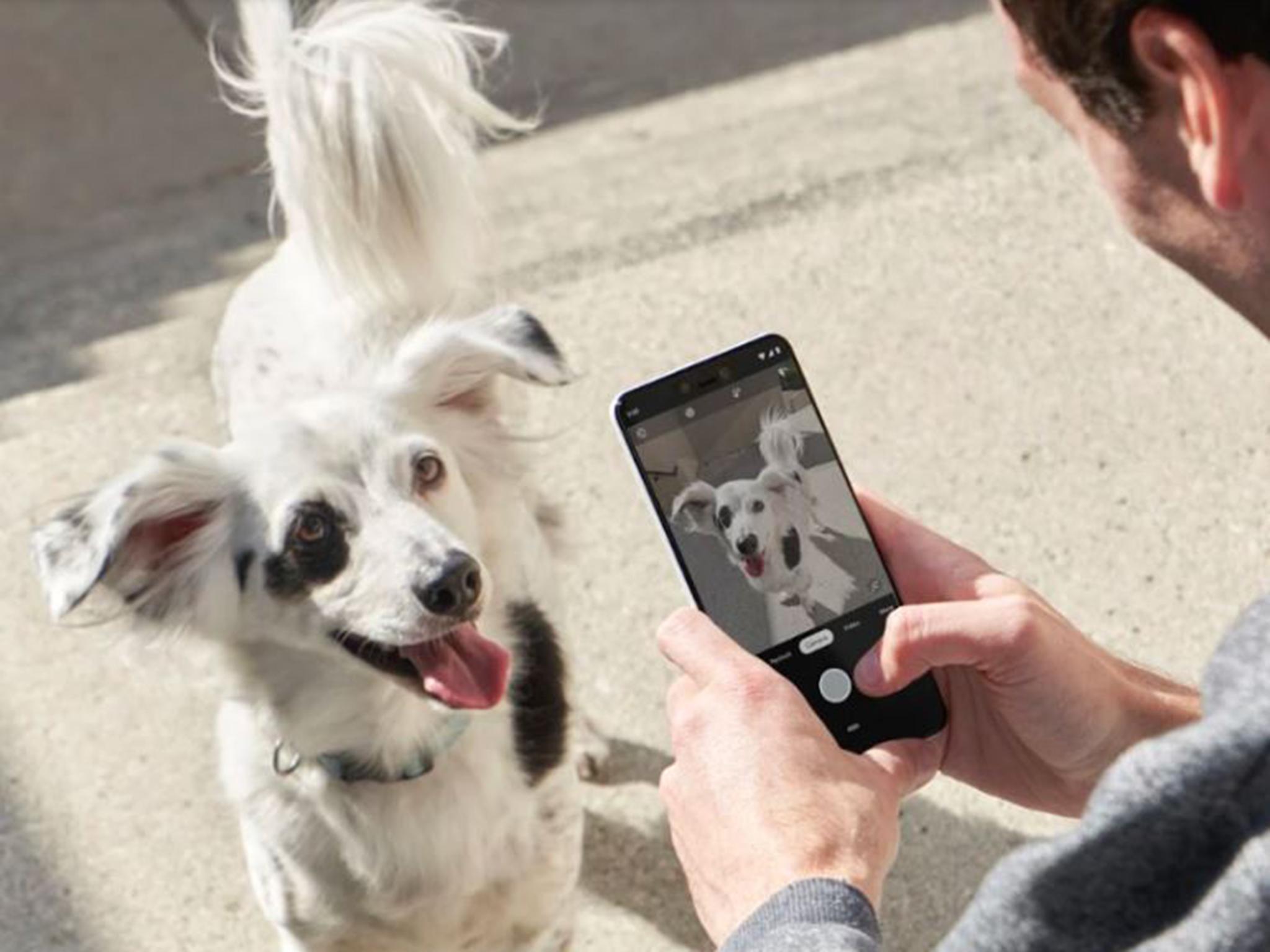 Tech in 2018 is complex and contradictory. There are vast amounts of smart-home devices to make your life easier, but which also threaten to invade your privacy and give hackers access to your life.
Screens are becoming increasingly busy, yet there is growing concern that being absorbed in them destroys your attention span, politics and just about everything else.
Technology makes your life so much easier – but it might also make it worse.
That makes picking the year's best products even more difficult than usual. It's often not only a matter of looking for the most advanced ones but also the ones that don't come with complications or extra concerns.
With that in mind, here is a selection of products that are pushing what it means to be a piece of technology. They each advance the category they come from and help revolutionise our understanding of what a piece of furniture or a games console might be. They are, above all, great products, and ones that will improve your life.
Sonos Beam Compact Smart Sound Bar with Alexa Voice Recognition and Control: £399, John Lewis
Sonos has long made great speakers, connected to the internet, and has more recently made ones that can sit under your TV and work as soundbars. This was the year that this all combined with the Beam, a great TV soundbar that works as plenty more besides.
It does everything you'd expect: it's a small-ish speaker that goes underneath your TV, plugs into it and provides great sound for everything you'd watch. But it's the extra bits that make this so useful: it has the Amazon voice assistant built-in meaning that you can turn your TV on with just your voice, and it can connect up to the internet and play all the music you want from Spotify, Apple Music or whatever other streaming service you like to use.
Sonos also unveiled its new Amp this year, which allows you to connect its system up to your old speakers and allow them to have access to all the streaming services and other features that are enabled by Sonos. But that has yet to arrive.
Ring Video Doorbell: £89, Amazon
A great promise of the smart home is security. And nothing embodies that more than Ring's doorbell, which takes the traditional button and swaps it out for something altogether more reassuring.
Yes, it works for people to press when they come round to your house, just like a normal doorbell. But it will also ring on your phone, and your Amazon Echo – and once it does, you can pick up from either device and speak to whoever's at the door, no matter where in the world you are. It's one of those gadgets that that seems strange when you first hear about it, obvious once you've used it for a while, and best of all second nature once you've become used to it.
The Ring video doorbell didn't actually come out this year – but Amazon bought the company in 2018, which brought a heap of improvements and promises to bring more. So it sneaks into this year's roundup.
Beats Studio3 Wireless Headphones – The Beats Skyline Collection: £299.95, Apple
Beats revealed its Skyline collection for the Studio3 this year, offering beautiful sound in an equally beautiful package. It continues recent work by the company, shedding its reputation for boomy and bassy headphones, and providing something that sounds as classy as it looks.
In recent times, the headphones have pared back their sound so that they don't cloud everything out with the bass that Beats have become famous for. And their acquisition by Apple has allowed them to add all sorts of different technologies, such as the company's W1 chip, which means that once the headphones are paired with one of your devices they'll automatically attach to all of the other kit you own, too.
And now the Skyline Collection brings a host of luxurious looking colours to the range. With gold accents and lush colours, the new Studio headphones are finally ready for everyone. (The ones pictured are Crystal Blue.)
Google Pixel 3: from £719, Google Store
There were lots of beautiful phones this year: Apple made two, the XS and XR, and OnePlus put out its most beloved phone yet then did the same six months later. But beautiful phones are, at this point, to be expected; far more thrilling is the element of surprise and delight.
And there was no phone – perhaps no product – that quite embodies those two things as much as Google's Pixel 3. It has a stunning camera, and plenty more besides: an AI assistant that will answer the phone on your behalf and check whether it's a spam call, for instance, and a special mode that means it can work perfectly on your nightstand. It's hard to pick a best phone now given they are all so impressive, but the Pixel 3 was undoubtedly the most exciting.
Nest Thermostat E: £199, Nest Store
The promise of the smart home is that it uses technology to make your everyday life easier. The reality is all too often the opposite: your lightbulbs lose their internet connection and you can't turn them off, leaving you wonder what was so wrong with traditional switches in the first place.
Nest has been one of the pioneering companies that really delivers on that promise. All of the things it makes – which includes cameras and smoke alarms as well as it's famous thermostat – add a sprinkle of internet connection and no more to ensure that your house is kept safe from both traditional dangers and the ones that badly made smart devices can invite into it.
The Nest Thermostat E continues that mission. It's easy to set up in place of your traditional thermostat, uses its smarts to save your money – and does very little more than that, avoiding the trap of overpromising or overcomplicating that many internet enabled devices fall into.
Marvel's Spider-Man, PS4: £47.99, Game
2018 was a year packed with too many brilliant games to count, let alone to play. There were epics, like Red Dead Redemption. There were old faithfuls, like Fifa 19, which was the first in a while that offered genuine and chunky upgrades on the year before.
But none of them matched the sheer joy of Spider-Man on the PS4. It might not have the weight or the realism of other games, but it made up for it in the way it spilled over with fun.
Samsung 2018 55in QE55Q9FNA QLED Smart 4K TV: £1,799, Amazon
Samsung's QLED's are, with very little compromise or qualification, the best TVs I have ever seen. The picture is beautiful. The display is bright, precise and sharp. The software is mostly seamless. And the hardware design completely falls away, leaving you with a TV that fades into the rest of the room.
This TV even knows that you don't really like to look at your TV a lot of the time – that is, when it's off. Instead of subjecting yourself to a massive black rectangle sitting in the corner, you can instead choose to use its ambient mode, which among other things can show a reconstruction of the wall behind it, making the screen blend into the wall. It's the kind of feature that demonstrates just how conscious the best tech has become, settling into its role as a piece of furniture and a central part of your life, as well as a bright and exciting gadget.
Still, everything looks stunning on it. Genuinely everything. Some TVs can be so accurate and clear that they unsparing, making less high quality content look a bit rubbish. This uses its technologies to be sympathetic, brightening and beautifying everything it shows.
When you do actually get something fitting on there, though, it goes from it goes from beautiful to truly stunning. Fire up something in Ultra HD – like the shows now offered on Sky Q or Netflix – and you'll be left genuinely speechless by how dazzlingly pristine everything on the screen looks. The only downside is that it manages to make reality look dull.
Amazon Echo Show: £220, Amazon
The Echo Show has always filled a strange role in Amazon's line of up Alexa-powered companions. It's a screen-based device for a sound-based tool, and one that never really seemed to be able to find its place.
This year, it grew up. Literally, in that it got bigger in just about every way. Its screen expanded so that it's actually large enough to watch things on; its speakers were redesigned so they're not good enough to use to listen to music. But it grew up in a more meaningful way, too, with Amazon seeming to finally understand what it's for and reflecting that in software updates.
Alexa remains the best way of getting into the growing industry of voice assistants. And the Echo Show is now the most fully-featured way of doing that.
TwelveSouth PowerPic: $79.99 (with delivery to the UK), TwelveSouth
TwelveSouth is a small American company that makes accessories for Apple products, and aims to embody the same kind of thoughtful approach to design. But at first, its big product this year doesn't seem to do that at all: it's a picture frame that doubles as a wireless charger.
But it's actually the encapsulation of something deeper than that: the idea that technology is not valuable for its own sake, only in as far as it blends into and improves our lives. And the PowerPic does that, enhancing and mostly disappearing from any home that it's put into. (That is, until you put your phone on top of a picture frame.)
Nintendo Labo Variety Kit: £54.99, Amazon
The Switch was last year's standout hit, earning top billing in our list of the best tech. But this year's Labo was the kind of product that showed exactly why it was so exciting.
It is, in short, a bunch of pieces of cardboard. But they fold together in astounding ways: with one you can make an entire rucksack, with strings that you can pull and which turns you into a robot. This year might be the one that tech proved its worth alongside the best furniture and personal luxuries, but Labo is proof that the era of the gadget has never truly gone away.
The Verdict: Best technology, gadgets and games for 2018
If we had to choose just one product out of all of these, it would be the Sonos Beam Compact Smart Sound Bar with Alexa Voice Recognition and Control for all its extra features. But you don't have to be obsessed with gadgets to want all the other products on our Christmas wishlist.