The Independent's journalism is supported by our readers. When you purchase through links on our site, we may earn commission.
10 best running headphones to make the miles fly by
Turn your training up to 10 with these fiddle-free devices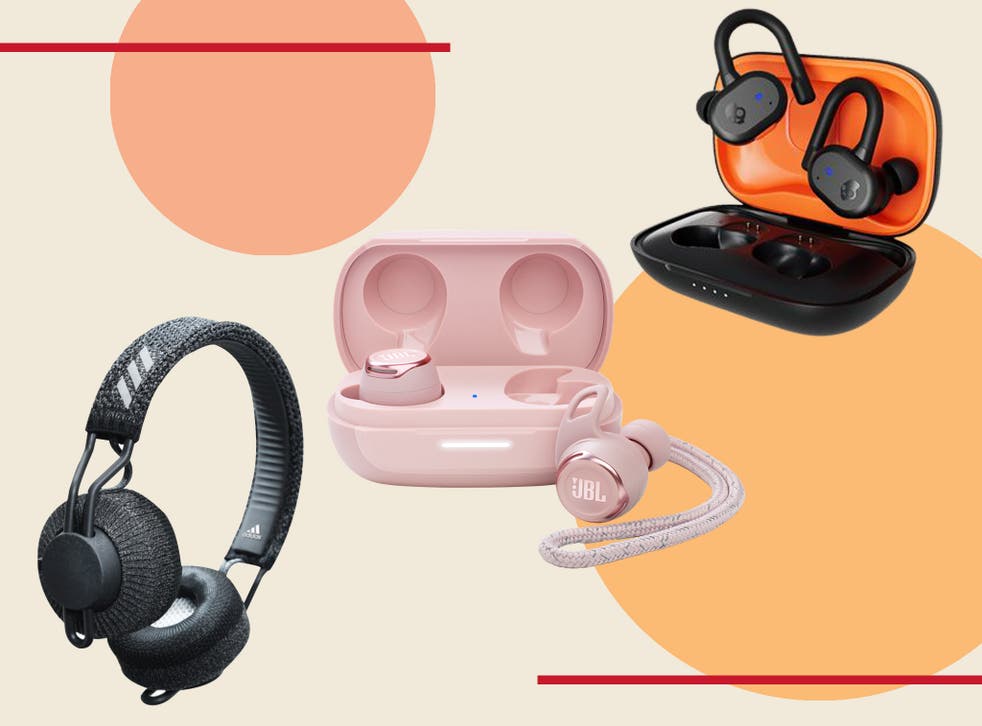 However much you love running, whether it's road, trail or on the treadmill at the gym, it's undeniable that putting one foot in front of the other can get a little tedious if you don't have some of your favourite music to motivate you. That's why it's as rare to see a runner without headphones these days, as it is to see one without a grimace on their face.
Of course, different kinds of runners will prioritise different features in their headphones, but the one thing everyone's after is a secure fit. So, we went looking for headphones that occupied a sweet spot between total security, immersive audio quality and in-ear comfort.
While we're on the subject of sound quality, it's vital that headphones have some form of Active Noise Cancellation (ANC) – the technology that allows for good isolation, so you can listen to your music without lots of extraneous noise from the world outside. This is what allows for a truly immersive experience, putting you in the middle of your music. However, if you're not treadmill there also needs to be some degree of situational awareness, so that you can keep alert to car engines, bicycle bells and the other dangers that can befall runners.
How we tested
We borrowed the ears of several runners who regularly use music to get them through their road, trail and treadmill trudge. Eclectic playlists, from hip hop to heavy metal, (with some very guilty pleasures thrown in) meant the audio of all the products was truly tested and we had someone contact us while wearing the headphones so we could judge for ourselves how well the products coped with a call.
Controls also needed to be super responsive, with no lag, so that there's no fiddling around with taps and double taps to get to favourite tracks. Having a run interrupted by the weather is also inevitable for any runner in the UK, which is why all our featured headphones are rated IP4 or above, so you won't suffer any technical issues, even if the heavens open when you're half way round your 5K.
Read more:
Finally, we looked at each unit's claimed battery life to see how that compared to the juice we actually got when we were laced up our runners. So, if you're off for a run these are the cans you need to carry.
The best wireless headphones for running for 2022 are:
The verdict: Wireless headphones for running
In ear running phones are everywhere, but a lot of runners simply don't like the feel of buds, which is what makes the Adidas RPT-01 sport headphones very hard to beat. If you're a runner, there's very little to fault them, with a barely-there feel, secure and comfortable fit and spot on sound. The fact that they have recently suffered a significant price drop means that if you're running anywhere, it should be to the shops to bag a pair.
Voucher codes
For the latest offers on wireless earbuds and other tech products, try our discount code pages:
Ditch the fussy wires but keep the headband with the best wireless headphones, from Bose to JBL
Register for free to continue reading
Registration is a free and easy way to support our truly independent journalism
By registering, you will also enjoy limited access to Premium articles, exclusive newsletters, commenting, and virtual events with our leading journalists
Already have an account? sign in
Register for free to continue reading
Registration is a free and easy way to support our truly independent journalism
By registering, you will also enjoy limited access to Premium articles, exclusive newsletters, commenting, and virtual events with our leading journalists
Already have an account? sign in