The Independent's journalism is supported by our readers. When you purchase through links on our site, we may earn commission.
12 best espresso machines for barista quality coffee at home
Wake up and smell the lattes, cappuccinos and more... seriously, these gadgets can do it all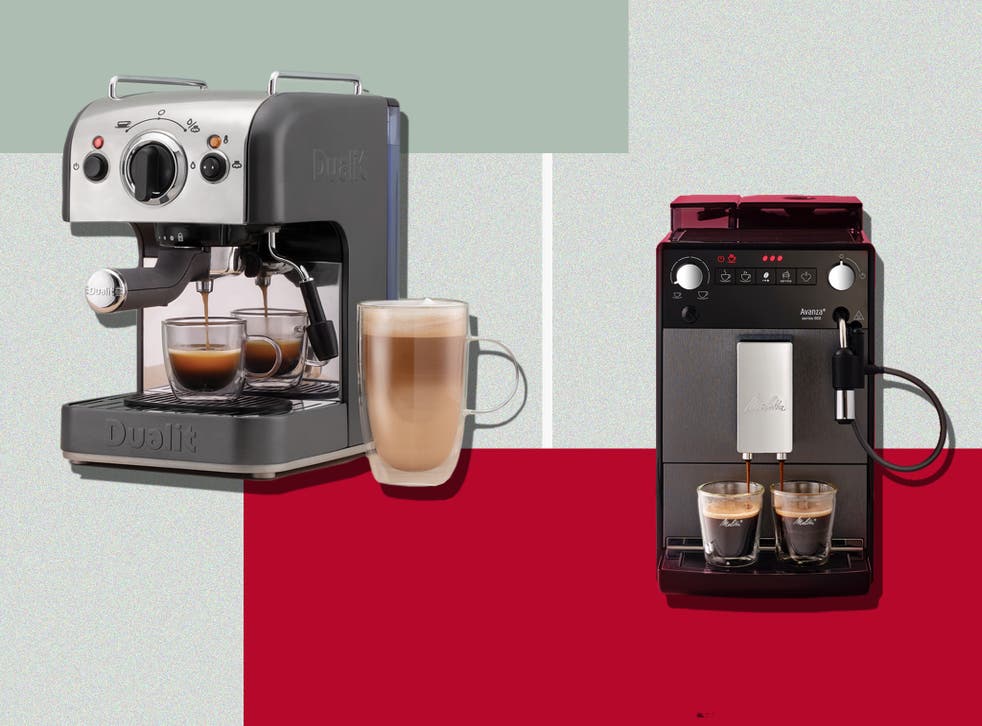 Stereotypes would have people believe that Britons drink tea, tea and only tea, but we love coffee almost as much. As a nation, we actually consume about 95 million cups of java a day.
Although some coffee is knocked back in the home, we have a penchant for visiting our local cafes. And while that cup of joe might give you a little lift, it may also leave your wallet somewhat lighter because research shows Britons spend as much as £4bn in coffee shops a year.
If you're among those splashing out perhaps too much on takeaway brews, a barista-style machine at home could be just what you need. Thankfully, there are dozens available to suit your coffee drinking habits.
When choosing a machine, there are several things to consider. Most importantly is what type of coffee drinker you are. Are you a straightforward espresso devotee or a latte, flat white or cappuccino fan? You should also consider how many people in your home will be fighting over a fresh cup each morning and how much you are willing to spend for that perfect espresso.
Whatever your answers to those questions, there will be an espresso machine for you. We are sure of it because we found them all and tried them out to make your choice that little bit easier.
Read more:
We tried a broad range of machines, including everything from top-end automatic bean to cup models, right through to hand-powered manual devices and pod machines. With the barista-style machines, we made everything from espressos to flat whites, and we tested the pod machines by making straight-up coffees and other drinks, such as hot chocolate, so everyone, including our little ones, was catered for.
We noted how easy each was to set up, checked how straightforward they were to use for making different drinks and how simple they were to keep clean and fresh. We also looked at aesthetics, how much space they take up, and the noise they produce when making our drinks. Above all, we taste-tested what each machine created to find those that make the most delicious coffee.
Register for free to continue reading
Registration is a free and easy way to support our truly independent journalism
By registering, you will also enjoy limited access to Premium articles, exclusive newsletters, commenting, and virtual events with our leading journalists
Already have an account? sign in
Register for free to continue reading
Registration is a free and easy way to support our truly independent journalism
By registering, you will also enjoy limited access to Premium articles, exclusive newsletters, commenting, and virtual events with our leading journalists
Already have an account? sign in