The Independent's journalism is supported by our readers. When you purchase through links on our site, we may earn commission.
11 best reusable coffee cups that aren't adding to the landfill
Billions of single-use cups are chucked every year, so consider swapping to these sustainable alternatives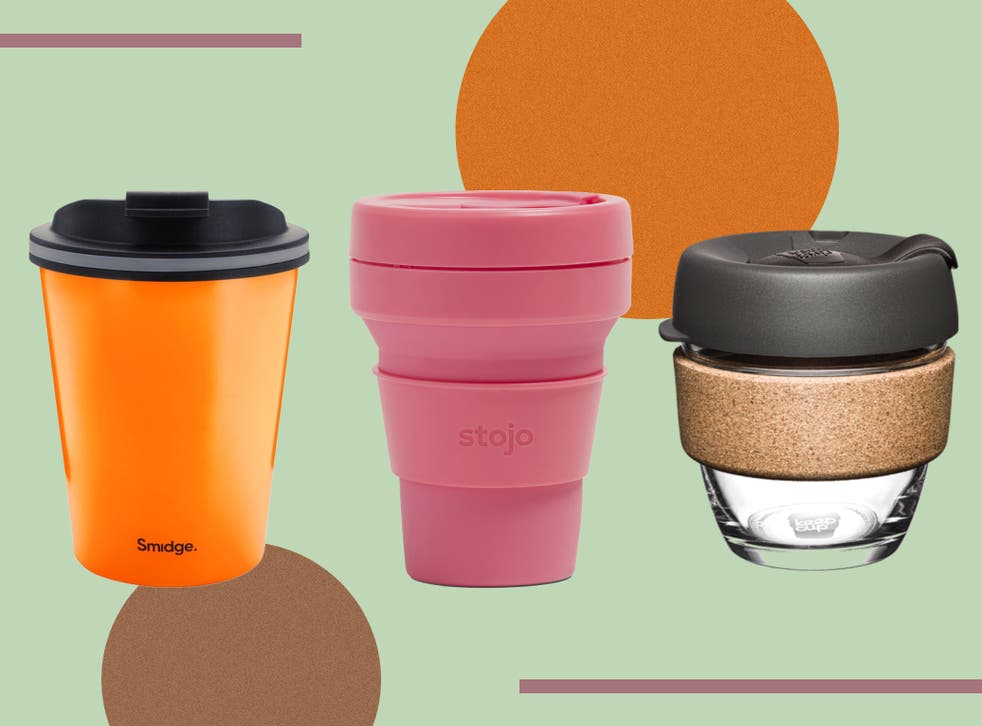 Britain has a love affair with coffee. As a nation, we drink about 95 million cups a day, with the average fan sipping two cups daily. Some people have their own at-home morning routine, while others frequently visit their favourite cafe or coffee shop for a takeout brew on the way to work.
Britons spend billions of pounds a year at high street coffee chains. It's a habit that does not come cheap, and it could be costing the earth.
The UK's fondness for takeaway coffee sees us disposing of 2.5 billion plastic-coated takeaway cups annually, and that number is set to increase by a third by 2030. Only one in 400 cups is recycled. The rest are sent to landfill, generating 152,000 tonnes of carbon dioxide a year – equivalent to the emissions of 33,300 cars.
A breakup between Britain and coffee shops is unlikely, so we need to limit the environmental impact in other ways, and reusable coffee cups could help.
Baristas will gladly make your regular drink in your own refillable cup, and some retailers even offer discounts or extra loyalty stamps if you have one. When you've finished your drink, take it home to wash up for use the next day. Your coffee experience will be all the better for knowing that you're not contributing to waste and are doing your bit to care for the planet.
Read more:
How we tested
There are dozens of reusable coffee cups available as brands try to help consumers be more environmentally conscious. To help you find the right one for you, we've whittled down the options to the ones we think are best. There are glass, stainless steel and silicone versions, those that look like takeaway coffee cups and others that more closely resemble a bottle.
Each one included in our roundup has been tested with hot drinks and some also with cold. We've rated each on drinking experience, functionality, ease of use, leak protection, design and looks. It's time to quit your takeaway cup habit.
The best reusable coffee cups for 2022 are:
The verdict: Reusable coffee cups
The Circular&Co reusable coffee cup ticks all the boxes in terms of insulation, drinking experience and, importantly, environmental consideration. We love how the UK-made travel cup helps to do away with single-use takeaway coffee cups smartly and creatively with no compromise on functionality and insulation performance.
We also love the freedom of choice you get with the KeepCup design your own and think the S'well traveler is a summer must-have for those iced coffees and picnics in the park.
Voucher codes
For the latest discounts on coffee machines and other home offers, try the below links:
Caffeine addict? We've rounded up the best coffee grinders
Register for free to continue reading
Registration is a free and easy way to support our truly independent journalism
By registering, you will also enjoy limited access to Premium articles, exclusive newsletters, commenting, and virtual events with our leading journalists
Already have an account? sign in