The Independent's journalism is supported by our readers. When you purchase through links on our site, we may earn commission.
12 best clothes steamers: Smooth creases in your favourite garments and furnishings
Steam through the ironing pile with these powerful handheld or upright machines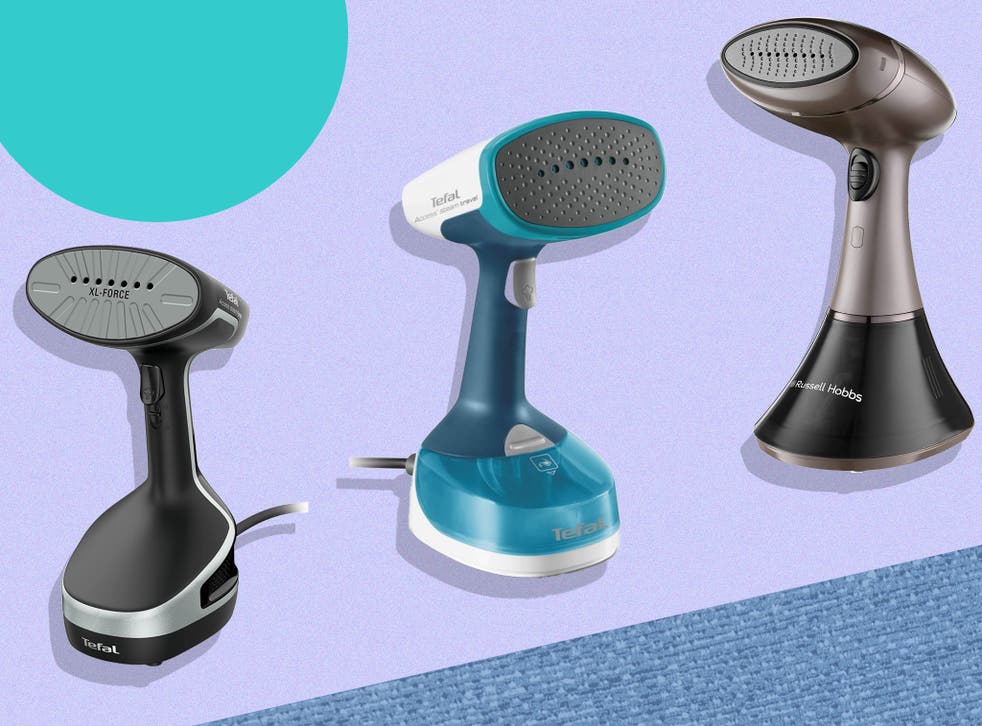 Let's face it – ironing is very far from the top of the list when it comes to our favourite things to do, and we suspect we speak for the entire nation. Clothes steamers – which smooth out creases from a wide range of items without the need for an ironing board – are a brilliant alternative to traditional irons. They not only take up far less space but are more portable, compact and typically come with a much lower price tag.
If you're considering investing in a clothes steamer, factors to consider include heat-up time – portable ones should take around 40 seconds max, while heavy-duty ones with built-in support boards can take up to two minutes. Wattage is also important – avoid anything below 1,000W. Another factor is steam output, which typically varies from between 25g per minute to 200g. But don't get overly concerned with output, because features such as ceramic plates and steam-boost functions can more than make up for lower outputs.
Steam settings that allow you to quickly change temperature and steam output will mean you can easily tackle a wide range of garments in a single crease-busting session, while a collapsible design and detachable brushes will be a godsend if space is in short supply.
It's also worth noting that steamers with built-in flexible ironing boards – which typically have larger built-in tanks – can weigh over 7kg, while handheld ones typically weigh between 1kg and 2kg.
Finally, remember that garment steamers are no longer designed just for clothes. Due to the high temperature of the steam, these gadgets will typically kill 99 per cent of bacteria with just a 60-second cleaning session, so they're a great way to keep soft furnishings such as sofas and curtains germ-free. Although certain features – such as an extra-long cable – will come in especially handy if you'll be using your steamer in this way.
Read more:
So what did our testing involve? Some seriously steamy crease-busting sessions and, admittedly, a not-insignificant amount of time grappling with upright garment steamers, filling water tanks and tying ourselves in knots with steamer cables. That said, we're definitely garment-steamer converts and, hopefully, the following models will convince you of their benefits, too.
Register for free to continue reading
Registration is a free and easy way to support our truly independent journalism
By registering, you will also enjoy limited access to Premium articles, exclusive newsletters, commenting, and virtual events with our leading journalists
Already have an account? sign in
Register for free to continue reading
Registration is a free and easy way to support our truly independent journalism
By registering, you will also enjoy limited access to Premium articles, exclusive newsletters, commenting, and virtual events with our leading journalists
Already have an account? sign in