The Independent's journalism is supported by our readers. When you purchase through links on our site, we may earn commission.
8 best steam generator irons for tackling the toughest of creases
Breeze through the dreaded laundry pile in a flash with these tried and tested machines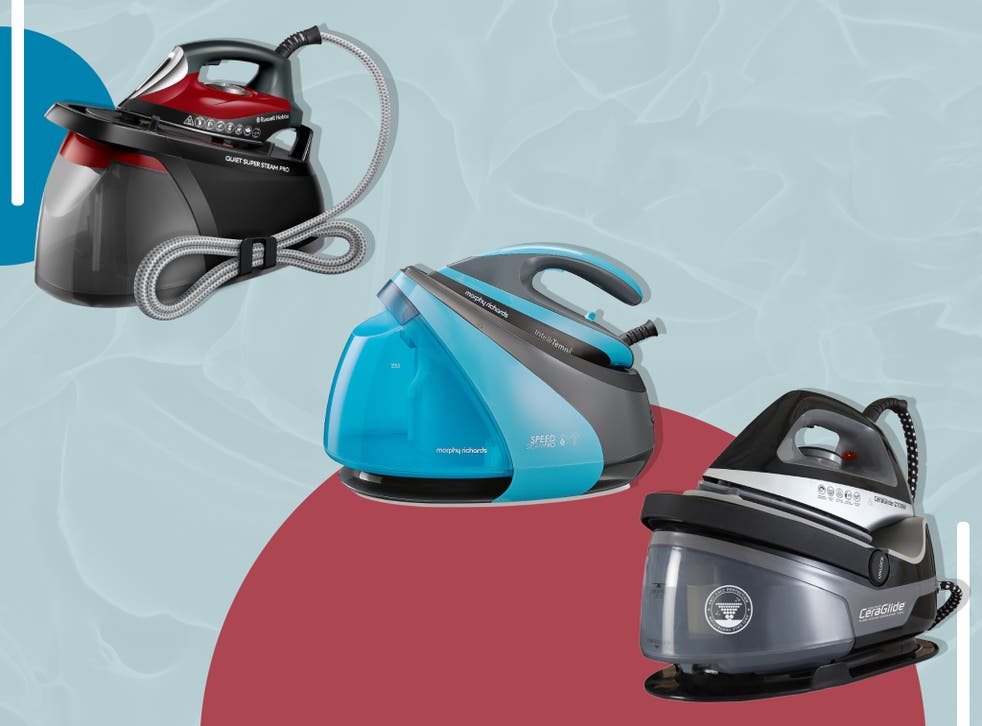 When a normal iron just won't cut it, a steam generator iron means business. Though they're more powerful than the average household will require, and they're a dream for large families or anyone who owns a lot of easily-creased clothing, particularly if you need to look pristine for work.
Steam generator irons produce more than twice as much steam as a standard steam iron and come with a separate tank which pumps water into a boiler. Be warned this is usually as big as the iron itself and can make it difficult to store. The high-pressure steam removes deep creases in a flash, often from both sides of an item at once. But power comes at a price, and most models cost upwards of £100.
Non-pressurised models are similar to steam irons but produce more steam, while pressurised models force out high-pressure steam that can tackle even the toughest crease. Pressure is measured in bars, while steam output should be over 100g per minute to be really noticeable.
Other factors to consider include the water tank capacity, auto switch-off setting, vertical steam function and the wattage, which will indicate how fast the iron heats up. Anyone in a hard water area should also check what limescale prevention is built-in and how often any filter needs cleaning or replacing.
To find the very best steam generator irons for all budgets, we worked our way through several mountains of ironing including severely creased denim, delicate silk, king-size bedding and thick cotton shirts.
Read more:
The best steam generator irons for 2021 are:
Register for free to continue reading
Registration is a free and easy way to support our truly independent journalism
By registering, you will also enjoy limited access to Premium articles, exclusive newsletters, commenting, and virtual events with our leading journalists
Already have an account? sign in