The Independent's journalism is supported by our readers. When you purchase through links on our site, we may earn commission.
7 best soup makers for easy, speedy lunches and more
These clever kitchen gadgets with help you prepare for colder days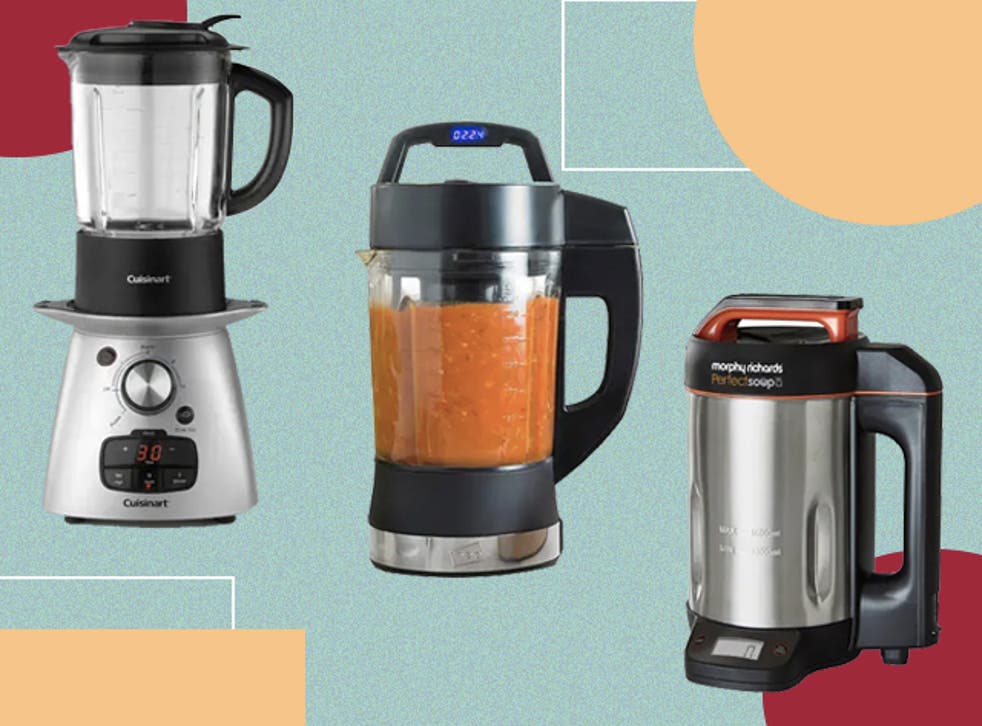 There's a certain smug feeling when you sit down to eat a bowl of homemade, comforting soup. It helps that it's also super healthy and generally much cheaper than shop-bought soups. And while soup might seem like a faff to make, there are wonderful soup makers that make the whole thing incredibly quick, easy and mess-free.
These clever kitchen gadgets cook your ingredients and then blend them so you end up with the perfect bowl of soup in a matter of 30 minutes. Plus, you can set them up and leave it to work its magic.
Many soup makers have handy functions, such as a keep-warm function that keeps the soup at a perfect temperature for eating after it's blended. We found this really helpful. We just chucked the ingredients in, hit a setting and it'd be ready for us, piping hot, at lunchtime.
Another important function is consistency. Not all soups should be smooth, and most soup makers have the option to select smooth or chunky, and will then blitz your ingredients to your desired thickness. If you want a greater degree of control, some soup makers also have manual settings too.
The volume you can fit in a soup maker varies from model to model. Some can only cope with making a batch of soup for two servings, whereas others can serve up enough for a large family. If you're a smaller household, it still might be worth investing in a larger capacity machine if you ever host larger gatherings.
Read more:
And look out for the jug too – many are clear, with measurements on the outside, which makes for loading up the soup maker easy, as well as letting you check on the soup's progress. Other jugs are made from metal, which might make them lighter to lift but obviously trickier to see what's going on.
We recommend going for a soup maker that allows you to add ingredients in stages. Many soup recipes will see you add ingredients towards to end of the process – cream, crème fraiche et al – so having a hatch in the lid is very handy.
How we tested
To find the best soup makers we made seemingly endless batches of soup, from chunky lentil soups to smooth and creamy tomato – and everything in between. We looked at how easy they were to both use and clean, how heavy the jugs were, and essentially if they really took the work out of soup-making for us. We also looked at how versatile the gadgets were – if they had a range of functions to justify real estate in our kitchen, or if they were a one-trick pony. Now it's time to dish up the intel we gathered…
The best soup makers for 2021 are:
The verdict: Soup makers
For a straight-up soup maker, the Lakeland touchscreen number can't be beaten. However, if you're after something a little more versatile then we'd point you towards the Scott simplissimo, which we thought was soup-er (we're not even sorry).
Voucher codes
For the latest discounts on kitchen appliances offers, try the links below:
Read More:
Register for free to continue reading
Registration is a free and easy way to support our truly independent journalism
By registering, you will also enjoy limited access to Premium articles, exclusive newsletters, commenting, and virtual events with our leading journalists
Already have an account? sign in