The Independent's journalism is supported by our readers. When you purchase through links on our site, we may earn commission.
13 best kettles for boiling the perfect cuppa
Whether you're a coffee connoisseur or a green tea guru, these appliances are worth the investment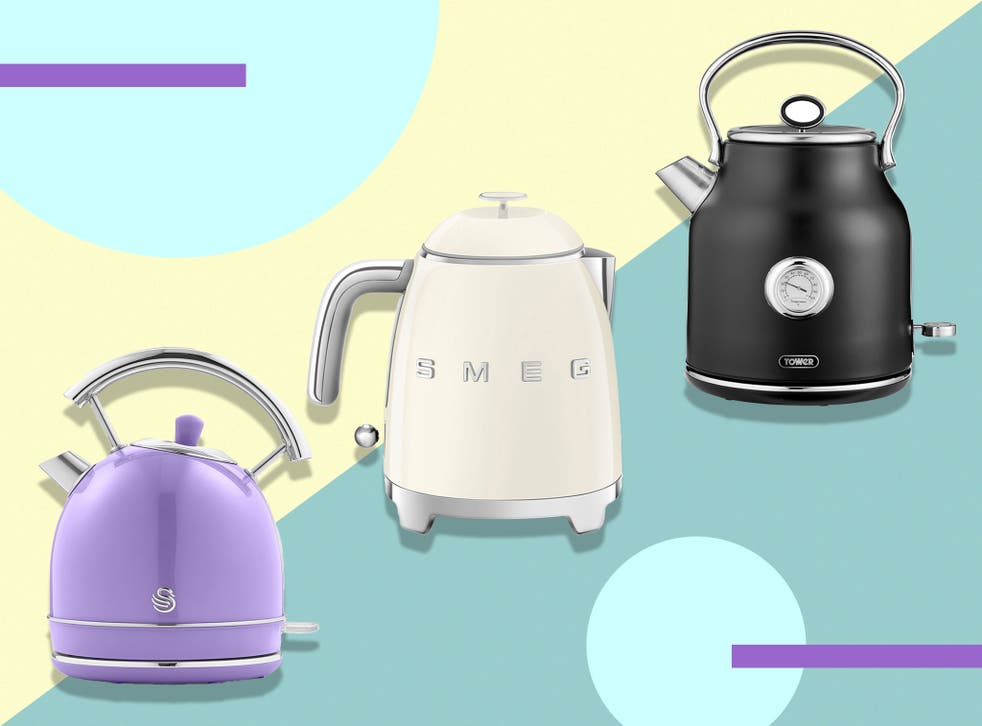 Who would have thought the world of kettles would become so confusing? These days, kettles aren't just devices that heat water to boiling point – they're gadgets that can be tweaked to heat water to the ideal temperature for everything from coffee to green tea, while removing limescale and softening water with built-in filters.
This is all well and good, but working out which features are actually worth investing in is no mean feat. So, we decided it's high time to stick the kettle on (many, many times) and offer a tried-and-tested guide to the best kettles out there.
First, a few tips for kettle care. Limescale build-up is impossible to avoid, especially in hard water areas. But removing it won't just improve your cuppa – it could cut your energy bills, too.
"Descale your kettle using a product such as Oust which is specifically designed for kettles," says Sophie Herrmann, spokesperson for the brand. "Doing so will remove limescale debris from the internal coils of the kettle and result in shorter boil times. If you live in a hard water area, descale every three months, and every six months in soft water areas."
Keen to take a more natural approach? "Fill the kettle halfway with a solution which is 50 per cent water and 50 per cent vinegar. Bring it to a boil, then let it sit for 20 minutes before pouring away," suggests Dean Davies, professional cleaning expert at Fantastic Services. And you can even use lemon to spruce up the exterior of chrome kettles. Whatever way you choose to clean your kettle, keeping it in pristine condition is essential for a decent brew.
Read more:
We drank a lot of tea. And we mean a lot. And coffee. Oh, and herbal tea, too. In a nutshell, we didn't just take a look at each kettle's ability to produce the perfect cuppa, but the speed at which they boiled, their noise levels, the ease with which settings could be tweaked, and how easy they were to lift, pour and refill. These are the one's that even Polly would approve of.
Register for free to continue reading
Registration is a free and easy way to support our truly independent journalism
By registering, you will also enjoy limited access to Premium articles, exclusive newsletters, commenting, and virtual events with our leading journalists
Already have an account? sign in
Register for free to continue reading
Registration is a free and easy way to support our truly independent journalism
By registering, you will also enjoy limited access to Premium articles, exclusive newsletters, commenting, and virtual events with our leading journalists
Already have an account? sign in