The Independent's journalism is supported by our readers. When you purchase through links on our site, we may earn commission.
12 best cool bags that are perfect for picnics
Keep your perfect spread chilled with one of these portable coolers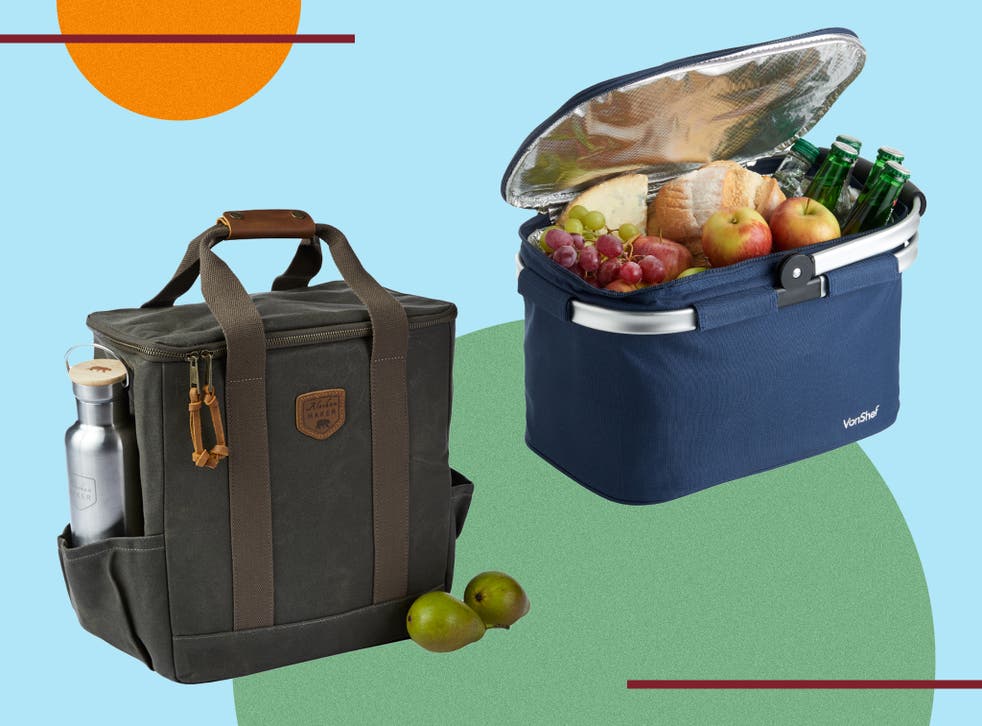 The great British picnic season is upon us. From Wimbledon and Glyndbourne to school sports' day and the beach – us Brits love an occasion to crack out a picnic. And this week marks British Picnic Week, so it's time to crack out the big guns/cool bags…
Nothing mars a picnic more than sweaty sandwiches (and wasps, wasps are the actual worst). Most of us have had the disappointment of dutifully putting together a wonderful picnic – cocktail sausages and Pimms aplenty – only to open the picnic a few hours later to find everthing's got a little steamy.
But fear not, picnic lovers, we've been testing the best cool bags to find the ones that keep things icy fresh. And we've got a few hacks for you.
When choosing a cool bag, check the materials. Ideally you want a heat-radiant material on the inside. This material tends to look a bit like tin foil, and it'll help keep the cool air in. If you can find one that's antimicrobial, all the better for keeping food fresh not funky.
Look for a cool bag you can carry. Check the handles are comfortable to hold or sling over a shoulder (many are padded) and that when full they don't become insanely heavy to carry. Size of your bag will be important here.
There are a few different types of cool bags, as well as as many sizes as you can handle. There's the standard holdall, which you carry in your hand. Then there's backpacks, totes and even wheely ones you pull behind you. Think about how you'll use your cool bag most – if it's hiking or when carrying a lot of stuff, go backpack. If it's more genteel then a tote or holdall will be just the ticket.
Read more:
How we tested
We took to the fields, festivals and frivolities of summer with our cool bags in tow. We packed them high and we packed them good. On our mission we were looking for how cool they kept the food, the capacity of the bag and how easy it was to carry. We gave extra points to style and extra functionality. Here's the ones that didn't lose their cool…
The best cool bags for 2022 are:
Cool bag FAQS
How to pack a cool bag
When packing your cool bag, pack ice packs (try to avoid ice, it melts more quickly and turns your picnic into consommé) at the bottom. Chill all your food before you pack it. Do not put a hot pasta salad in there hoping it'll cool down – it will just make your picnic tepid. Close your bag every time you've finished dipping in, and store it in the shade if you can.
The verdict: Cool bags
We loved the Eleanor Bowmer cooler bag. It brought fun and chilled food to all the picnics we took it to. If you're looking for something less bright, then we were incredibly impressed by the smart VonShef backpack. Want something bigger? Go for the Next Bronx if you are feeding a crowd.
Voucher codes
For offers on outdoor gear, try the links below:
Complete your alfresco dining experience with the best picnic baskets
Register for free to continue reading
Registration is a free and easy way to support our truly independent journalism
By registering, you will also enjoy limited access to Premium articles, exclusive newsletters, commenting, and virtual events with our leading journalists
Already have an account? sign in
Register for free to continue reading
Registration is a free and easy way to support our truly independent journalism
By registering, you will also enjoy limited access to Premium articles, exclusive newsletters, commenting, and virtual events with our leading journalists
Already have an account? sign in