The Independent's journalism is supported by our readers. When you purchase through links on our site, we may earn commission.
8 best baby bottle sterilisers that will make life easier for new parents
This task is a big labour of love, so it's important to choose something efficient and fast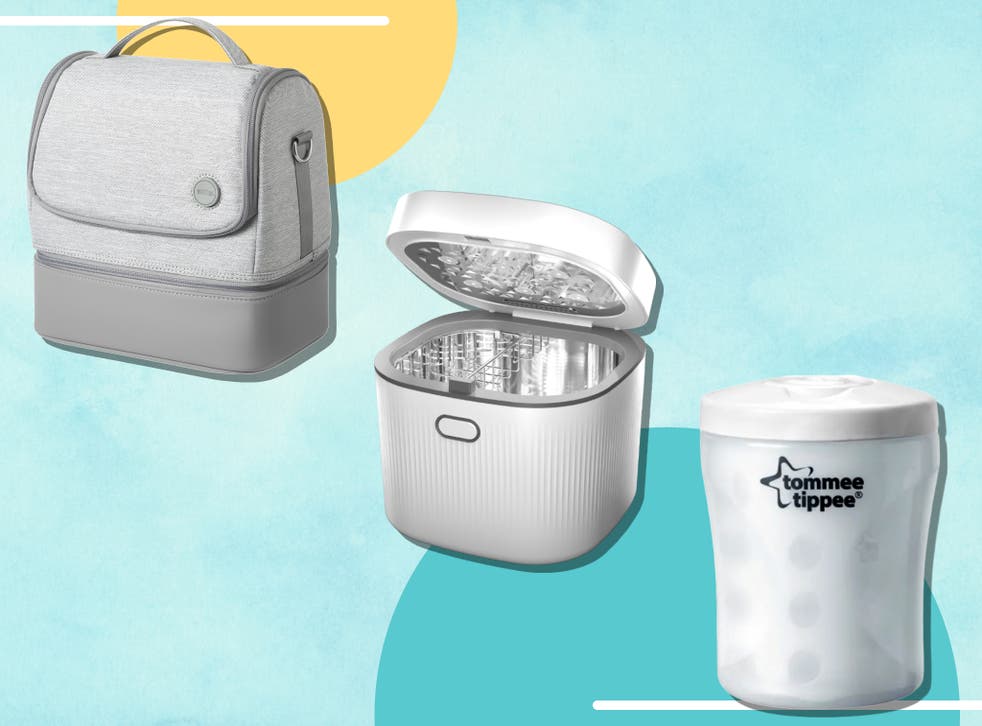 If you choose to bottle feed your baby, you'll need a good quality and reliable steriliser to help you keep all of your equipment clean and hygienic. Babies have very sensitive digestive systems so every bottle, breast pump part, and dummy must be zapped free of germs and bacteria between each feed.
If you've taken a look at your options and have come away feeling overwhelmed, don't worry. From microwavable bags to portable UV and counter-top steam sterilisers, there's a lot of choices out there.
To help answer some of the more common queries, we asked the experts at baby specialist brand, Tommee Tippee, to tell us what to look for in a steriliser. A spokesperson said, "When looking for a steriliser the most important fact to consider is efficacy. You may also want to consider how much space you have and whether you'd like it to sit on a countertop or out of sight.
"Types of sterilisation are a factor too and is dependent upon whether you'd prefer UV or steam. It's important to bear in mind that steam will need to air dry after use." They added.
To help you make the right decision for you and your family, we've tested a wide range of sterilisers. Here we reveal the pros and cons of our favourites.
Read more:
The best baby bottle sterilisers for 2021 are:
Register for free to continue reading
Registration is a free and easy way to support our truly independent journalism
By registering, you will also enjoy limited access to Premium articles, exclusive newsletters, commenting, and virtual events with our leading journalists
Already have an account? sign in
Register for free to continue reading
Registration is a free and easy way to support our truly independent journalism
By registering, you will also enjoy limited access to Premium articles, exclusive newsletters, commenting, and virtual events with our leading journalists
Already have an account? sign in