The Independent's journalism is supported by our readers. When you purchase through links on our site, we may earn commission.
13 best kids' swimming costumes for girls, boys, and babies
Make a splash in these stylish and sun-safe swimsuits, trunks and tankinis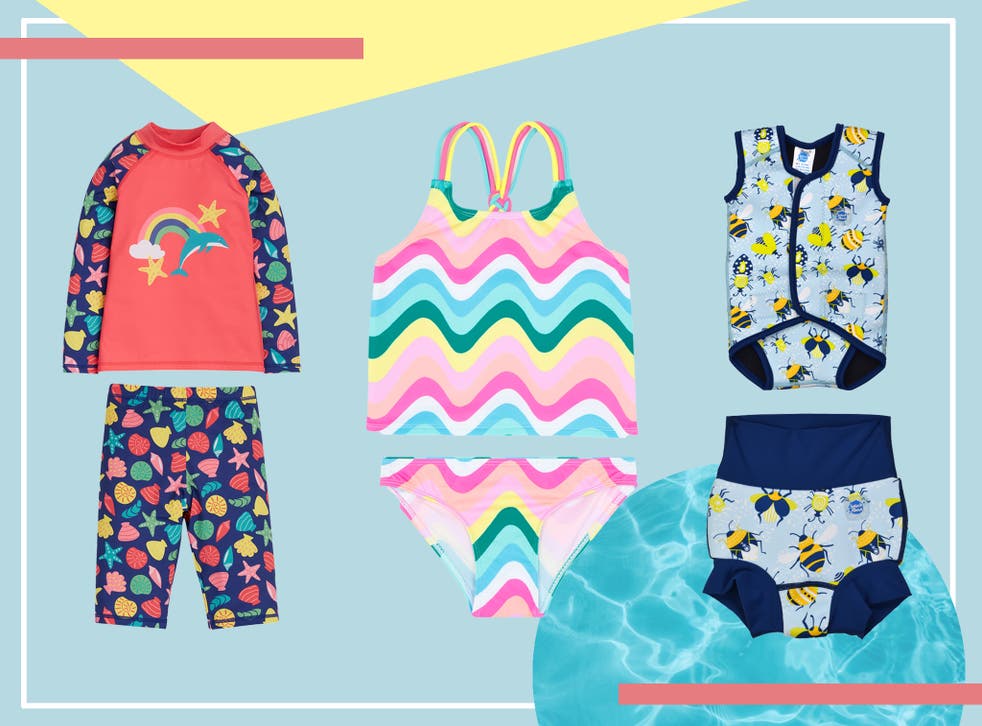 With the sunshine finally making a more regular appearance and summer holidays firmly back on the agenda this year, the shops are awash with fresh summer outfits – including a raft of new kids' swimwear.
For many of us, the last couple of years of pared-back travel plans haven't really warranted a swimwear refresh. This year however, we're taking that as permission to splurge.
When it comes to buying kids' swimwear, you've got options – loads of them. If you're heading to the beach with young children, for example, it's worth looking for a sunsafe suit with UPF protection. A fabric must have a UPF rating of 30 to get The Skin Cancer Foundation's Seal of Recommendation, but 50+ is the gold standard.
If you're buying for swimming lessons, it's worth looking for something a little more streamlined. Frills and flounces don't lend themselves to aerodynamics, and those baggy board shorts are best saved for the beach.
But if you're after a classic girls' swimming costume for the paddling pool or splash park, you're in luck, because the shops are swimming in seriously cute cossies – the best of which we've featured here. Whatever you choose, go for colours that will stand out in the water.
Read more:
We looked at swimwear options for all scenarios, from the beach to the back garden, splash park to pool, to find the very best swimwear for 2022. That includes boys' and girls' swimwear, and swimsuits for babies.
For each option we asked ourselves how easy it was for kids to dress independently, how quick-drying the fabric was after a dip, and how well each garment fitted. Extra features like good UPF ratings, chlorine-resistant fabrics, and recycled materials scored bonus points. And of course, our testers had to find each item of swimwear comfortable to wear if there was any chance of it making the shortlist. These were the ones that really made a splash.
Register for free to continue reading
Registration is a free and easy way to support our truly independent journalism
By registering, you will also enjoy limited access to Premium articles, exclusive newsletters, commenting, and virtual events with our leading journalists
Already have an account? sign in
Register for free to continue reading
Registration is a free and easy way to support our truly independent journalism
By registering, you will also enjoy limited access to Premium articles, exclusive newsletters, commenting, and virtual events with our leading journalists
Already have an account? sign in