The Independent's journalism is supported by our readers. When you purchase through links on our site, we may earn commission.
10 best bath toys for babies and toddlers: Make tub time more fun
From educational aids to sustainable games, our tiny testers loved these engaging top picks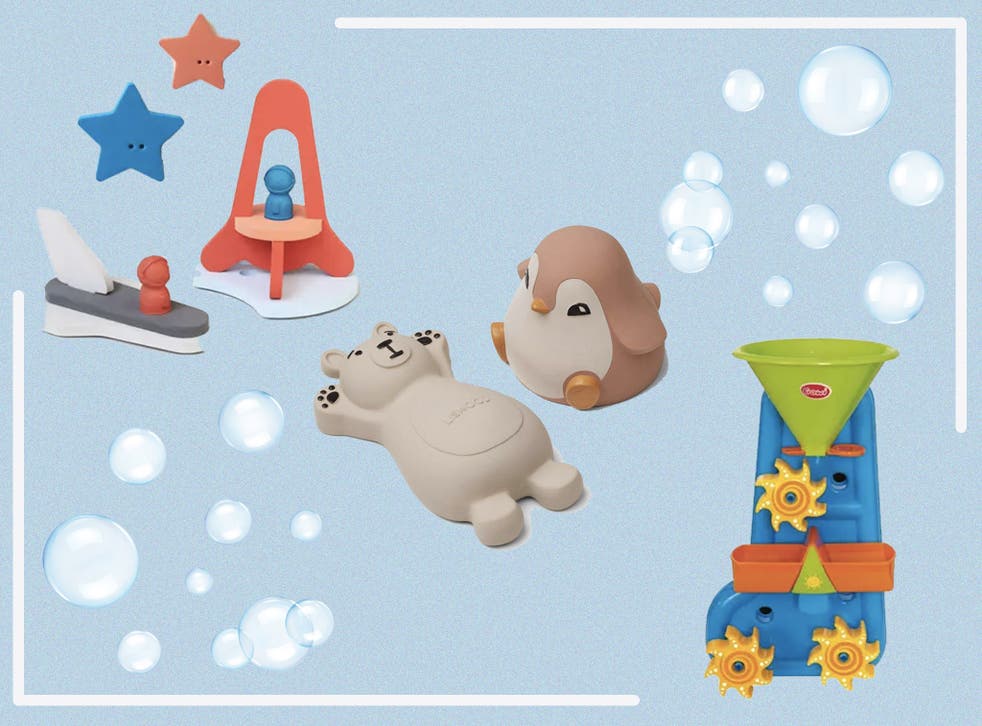 Have you a tub enthusiast or bath hater on your hands? Many kids go through a love hate relationship with bath time, so the best way to keep interests at a peak is by making bath time fun. As parents, there's only so much we can do, so... it's time to call on bath toys.
But what makes a good bath toy? Well, we believe they should be bright, comical and educational, but most of all they need to be engaging enough to see you through the cleaning session.
Many also teach cause and effect depending on how the water is used, while others simply spark imaginations. You'll need to consider the cleanliness of the toy in question too, bath toys should be easy to dry to avoid leaving soggy toys at the bottom of the basket or bath.
Not only will you want the toys to last but you'll also want to keep mould at bay. Our two-year-old and four-year-old testers helped us to take the plunge on finding the very best bath toys.
How we tested
We were looking for toys that had that fun factor, after all, that's what childhood baths should be all about; toys that aid development or educate, and also bath toys that possess high quality and can be played with again and again. We also gave extra points for those allowing sustainable play.
Read more:
Without further ado, it's time to make baths more fun.
The best bath toys in 2021 are:
The verdict: Bath toys for babies and toddlers
Infantino's senso plug n play plumber set is the ultimate bath time buddy who not only engages little ones but keeps them giggling too.
Voucher codes
For the latest discounts on toys and other kids offers, try the links below:
Keep little ones dry with one of these fun kids umbrellas
Register for free to continue reading
Registration is a free and easy way to support our truly independent journalism
By registering, you will also enjoy limited access to Premium articles, exclusive newsletters, commenting, and virtual events with our leading journalists
Already have an account? sign in
Register for free to continue reading
Registration is a free and easy way to support our truly independent journalism
By registering, you will also enjoy limited access to Premium articles, exclusive newsletters, commenting, and virtual events with our leading journalists
Already have an account? sign in