The Independent's journalism is supported by our readers. When you purchase through links on our site, we may earn commission.
7 best kids' umbrellas that make journeys in the rain far more fun
Keep your little ones dry in wet weather with a colourful brolly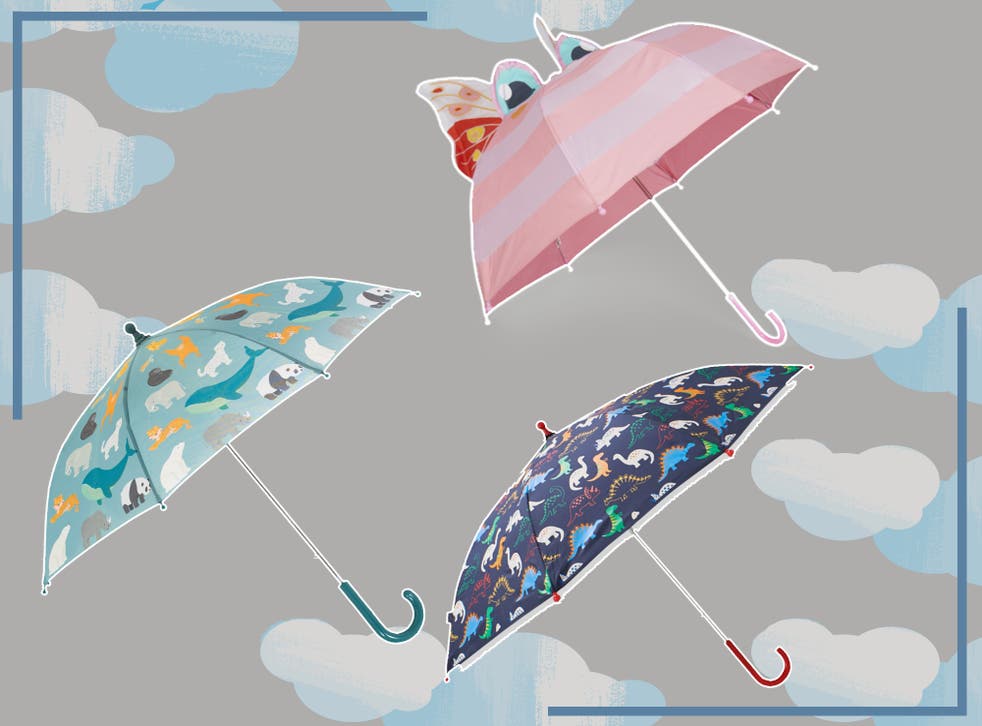 It may feel like it rains every other day in the UK, well statistics suggest it's not quite that bad but you'd struggle to find a household that's not equipped with an umbrella for when the heavens open.
While as adults the thought of donning our umbrellas to battle the elements fills us with dread, children show the humble umbrella a little more respect. But why? Well, perhaps it's down to the umbrella in question, as it's clear that children's umbrellas aren't just functional but fun too.  
How we tested
So how can you ensure you purchase the right rainy pal for your child? Our four-year-old tester braved Blighty's famed drizzle to help us find the best of the bunch.
Firstly, they need to be easy to use, that means child-sized handles, weight appropriate and no clunky open-and-close mechanisms that might result in injury.
They need to be durable enough to keep the rain and wind out, but for kids, perhaps most importantly is how they look... bright, bold colours and fun prints should do just the trick. Here we put the best to the test.
Read more:
The best kids' umbrellas for 2022 are:
The verdict: Kids' umbrellas
The magical colour changing raindrops on Grass & Air's umbrella is a child's dream, while it offers plenty of fun it's also hugely functional too for those rainy days.
Voucher codes
For the latest discounts on umbrellas and other kids' essentials, try the links below:
Need some more rainy day kids attire? Read our guide on the best kids' puddle suits that are warm, waterproof and windproof
Register for free to continue reading
Registration is a free and easy way to support our truly independent journalism
By registering, you will also enjoy limited access to Premium articles, exclusive newsletters, commenting, and virtual events with our leading journalists
Already have an account? sign in
Register for free to continue reading
Registration is a free and easy way to support our truly independent journalism
By registering, you will also enjoy limited access to Premium articles, exclusive newsletters, commenting, and virtual events with our leading journalists
Already have an account? sign in