The Independent's journalism is supported by our readers. When you purchase through links on our site, we may earn commission.
10 best creative toys
Keep the kids occupied with these imaginative amusements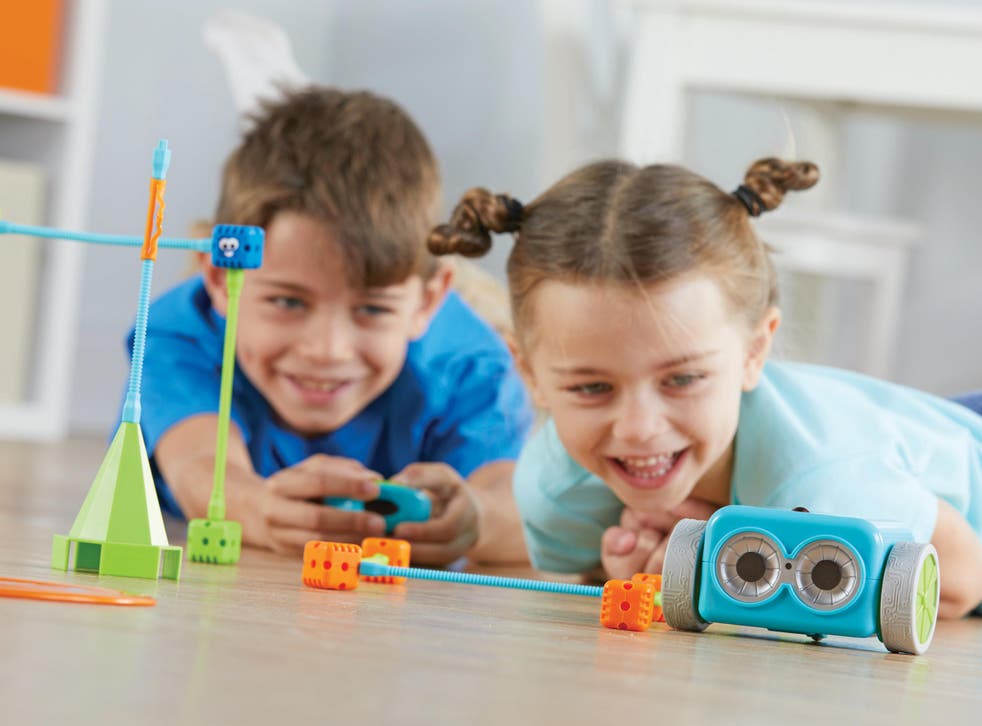 We all know that most kids spend too much time in front of screens, but enticing them away from digital distractions is easier said than done. The answer? Toys that help flex their creative muscles. The benefits of creative play are well documented, from improving problem solving and cognitive skills, to boosting self-expression and critical thinking.
But don't limit your creative play toy box to just arts and crafts. Toys that fire a child's imagination or encourage role play are just as good for creative development as a set of paints. And while there are plenty of creative toys out there, some lose their novelty value quickly. The best creative toys are the ones that kids want to keep playing with. We've only included items in this list that our testers kept coming back to, rather than those they soon became tired of.
3D Doodler: £49.99, findmeagift.co.uk
This is the world's first wireless 3D printing pen and it's utterly brilliant. We handed it over to a group of children of varying ages and creative abilities. It literally kept them entertained for hours. It runs at a low temperature so it's safe to use without supervision, and it comes with a booklet to help inspire creative ideas.
The Kitchen Science Cookbook: £18.49, kitchensciencecookbook.com
Written by acclaimed nanoscientist Dr Michelle Dickinson, this is a recipe book with a twist – it's full of science experiments you can try at home, with ingredients you'll probably already have in the kitchen. This entertained the adults in our group as much as it did the kids.
Virtuali-Tee: £25.00, curiscope.co.uk
This is technically a T-shirt rather than a toy but it kept our teens occupied for ages. It uses augmented reality and 3D learning to teach you about the circulatory, respiratory and digestive systems of the human body, complete with fully immersive videos. Pretty cool. You can even measure your heart rate and visualise your heart beating via AR.
Play-Doh Kitchen Creations Ultimate Swirl Ice Cream Maker Set: £22.49, Smyths Toys
Sometimes the classic creative toys are the best. Our four-year-old tester played with this every day since it arrived and shows no signs of getting sick of it. It comes with all you need for making endless ice cream parlour creations. We particularly like the tubs of Play-Doh Plus, which is softer than standard Play-Doh and easier for little ones to handle. Don't invite the grandparents round to play with your new ice cream maker set, though, ours arrived expecting edible sundaes. You could say the disappointment was palpable.
Botley The Coding Robot: £79, Learning Resources
This little robot teaches tactile problem-solving skills in a fun, hands-on way, so it's perfect for introducing children to coding without using screens. Little ones as young as five years old can master basic coding commands, but it held the attention of slightly older children for even longer, who enjoyed moving on to advanced coding as their skills developed.
Stib Jumbos: £9.95, stibpencils.com
We love this set of 12 soft-leaded colouring pencils which come in a gorgeous stripy tube. Each pencil is embossed with a different personality description – our favourites are "storyteller" and "joy finder" – which sparked some lovely chats among our testers about the qualities they admire in each other. The tube comes with a pencil sharpener and a sheet of stickers featuring The Stiblers – cute little characters who encourage children to face life's tricky moments.
LEGO Juniors The Great Home Escape Toy Set: £29.99, Lego
There's nothing quite like a Lego set to encourage a child's creativity. This easy-to-build starter set features the house from the film The Incredibles 2, including a moving fireplace with secret control panel and even a buildable car with a chassis and catapult. It comes with mini figures of Violet, Dash and Brick, plus a baby Jack-Jack figure. It's aimed at children aged four to seven years old but kept our trio of testers – aged four to 14 – entertained for several afternoons of uncharacteristically harmonious play.
The Boy With His Head Stuck In A Book: £5.99, Amazon
Written by a primary school teacher who found that reluctant readers were more likely to choose books with a technological element, this digital pop-up book uses augmented reality, and really captured the attention of all our testers. It's suitable for children aged seven to 11. Yes, it involves a screen but we love that it encourages reading and the story itself celebrates using your imagination over watching TV.
Dessineo Learn to Draw: £31.94, Amazon
This is a clever way to encourage budding artists. It teaches drawing with a step-by-step approach. You pop one of the 30 transparent stencil discs onto the turntable, switch on the projector, and then trace over the top and colour in your masterpiece. One of our testers – an art-mad four-year-old not known for playing independently – repeatedly disappeared for long stretches of time, only to be found busying herself with this, surrounded by several impressive masterpieces.
Rollplay Nighthawk: £169.99, Hamley's
One of our pre-teen testers didn't fancy trying anything on our list of creative toys except this snazzy new ride-on. You control it by leaning your weight from side to side so it's a good choice for encouraging physical creative play, especially for those who shy away from all things arty. It has gas and brake pedals and comes with a 12v battery that lasts for about an hour.
The Verdict: 10 best creative toys
The 3D Doodler was by far the biggest hit with our team of testers. We loved seeing them so inspired; even kids who don't think of themselves as creative were keen to have a go at it. The fact that it requires minimal adult intervention is a bonus. For an affordable creative toy with a real edge over standard art supplies, we love the Stib Jumbos.
Register for free to continue reading
Registration is a free and easy way to support our truly independent journalism
By registering, you will also enjoy limited access to Premium articles, exclusive newsletters, commenting, and virtual events with our leading journalists
Already have an account? sign in
Register for free to continue reading
Registration is a free and easy way to support our truly independent journalism
By registering, you will also enjoy limited access to Premium articles, exclusive newsletters, commenting, and virtual events with our leading journalists
Already have an account? sign in