The Independent's journalism is supported by our readers. When you purchase through links on our site, we may earn commission.
7 best mountain bikes under £500 that are perfect for cycling across every terrain
Adventure seekers and avid cyclists alike will love these two-wheeled wonders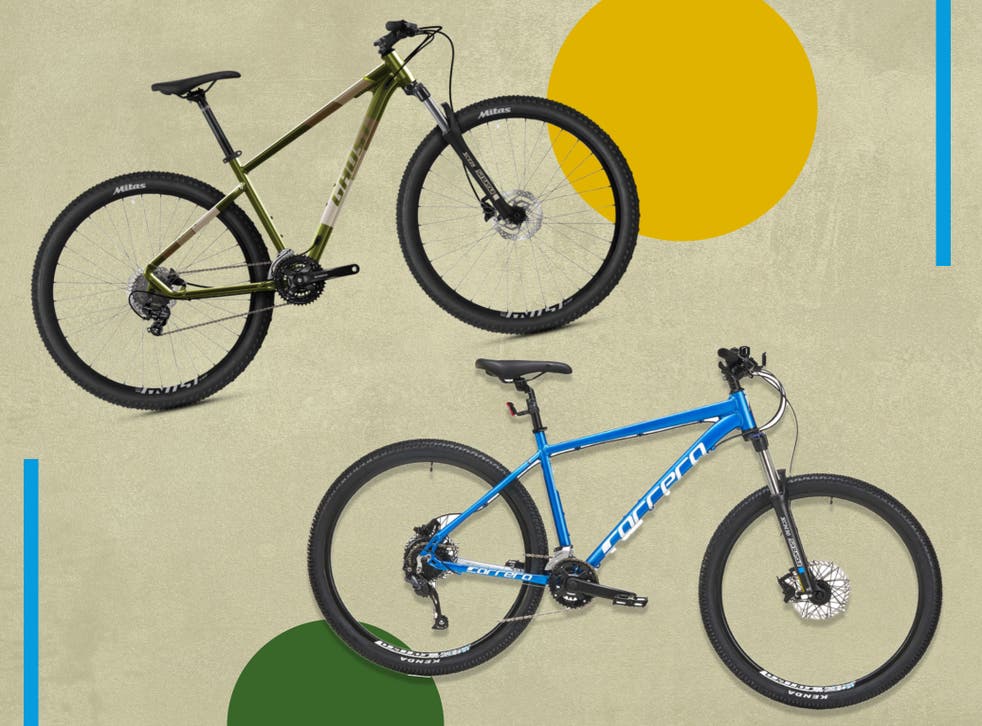 If you're looking to have fun exploring the great outdoors, to get a good workout and sharpen your handling skills, a spot of mountain biking is a great idea. If you're looking for your first off-road bike or are on a tight budget, there are some great models out there for £500 and less, allowing you to try out the sport and build fitness without breaking the bank.
At this price point, we would always recommend going for a hard-tail design – a bike with suspension forks but no rear-suspension – as cheaper, full-suspension models are usually heavy and rather unpleasant to ride.
Most modern mountain bikes have either 27.5in (650B) or 29in wheels. While 29in wheels generally roll over obstacles better and offer better traction, 27.5in wheels accelerate faster and are more manoeuvrable. It's also worth considering your height when selecting wheel size. Smaller riders will likely find bikes with 27.5in wheels easier to handle, while 29in wheels tend to be favoured by taller riders.
Even at £500 and below, many mountain bikes come with disc brakes rather than older-style V-brakes. While some bikes still offer mechanical disc brakes, which are operated by cables and are more affordable, there are a number of decent cheaper bikes on the market which offer the more powerful hydraulic versions.
How we tested
We tried out a range of mountain bikes on our local trails whenever possible, riding them up and down hills to see how they performed. We also looked at them in terms of value for money – judging them on the mix of components – and tried to use our testers' experience to judge which were best for beginners or more experienced riders.
Read more:
The best mountain bikes under £500 for 2022 are:
The verdict: Mountain bikes under £500
Finding a decent mountain bike around the £500 is no easy task, but it can be done – and if you look hard there are some great machines out there. The Ghost offering is a less modern, but no less capable, affordable option. But it was the GT that offered the best overall package in terms of value, looks and performance.
Voucher codes
For the latest discounts on cycles and biking equipment, try the links below:
Keep your hands cosy on the chilliest rides with the best cycling gloves for winter
Register for free to continue reading
Registration is a free and easy way to support our truly independent journalism
By registering, you will also enjoy limited access to Premium articles, exclusive newsletters, commenting, and virtual events with our leading journalists
Already have an account? sign in
Register for free to continue reading
Registration is a free and easy way to support our truly independent journalism
By registering, you will also enjoy limited access to Premium articles, exclusive newsletters, commenting, and virtual events with our leading journalists
Already have an account? sign in