The Independent's journalism is supported by our readers. When you purchase through links on our site, we may earn commission.
9 best head torches for any adventure, from running to camping
Let these tried and tested lamps light your way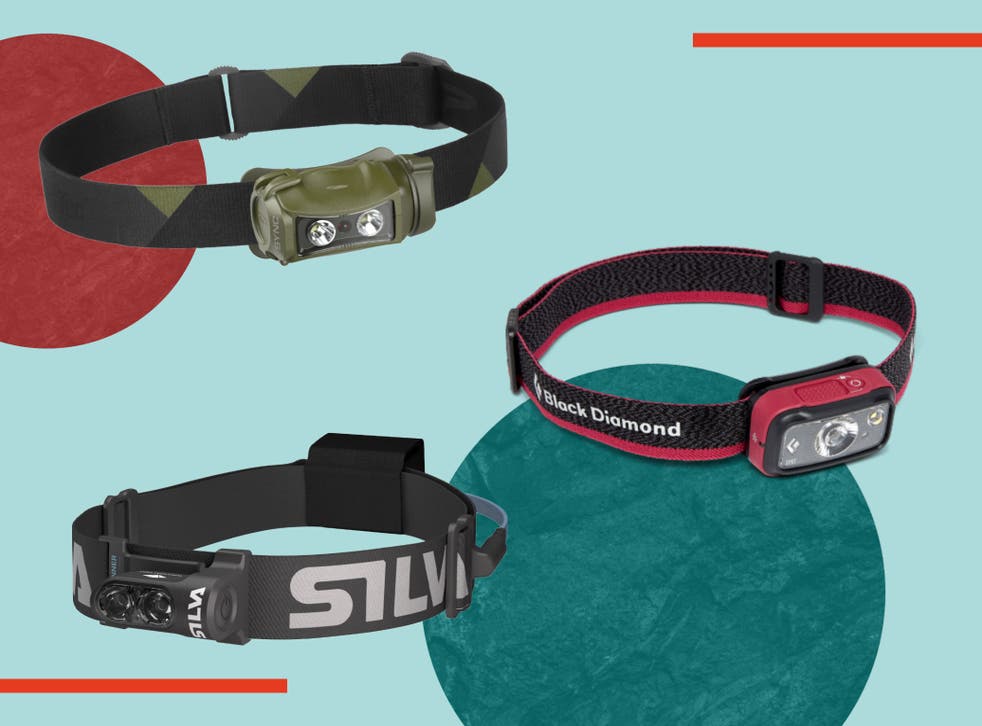 The short days and long winter nights have reminded us of one thing: how crucial a reliable head torch is for year-round adventure in the great British outdoors.
With a trusty head torch, you're all set for after-dark hiking, running and camping; without one you'll be floundering around in the pitch black, unseen and unsafe.
The best models will feel comfortable and stable on the forehead and provide ample illumination for your adventures, whether that's lighting up a mountain trail or helping you sort out your sleeping bag in your tent.
How we tested
We tested all of the head torches during runs and hikes in the Lake District at dawn and dusk, as well as on a five-day winter trek of the 90-mile Dales High Way. We've carefully assessed the technical performance of each torch, and graded them in terms of performance, functionality, design and price.
There's something for everyone too, as we've included a broad range of products with different powers, styles and prices. Here's our top nine.
Read more:
The best head torches for 2022 are:
Head torch FAQs
What brightness is best?
A toch's brightness is measured in lumens, and depending on your activity the power you need will differ. For general outdoor activities when the light starts to fade, 200 to 300 lumens will suffice, providing a good balance between battery life and weight. For more intrepid expeditions (Scafell Pike at night, anyone?), opt for 400+ lumens.
The higher the lumens rating, the greater the torch's beam distance and width – but weight and price will increase too, so think carefully about whether you really need the extra power. The max lumens quoted by manufacturers can sometimes be misleading too, so if there is a boost or burst mode, consider the fact that the brightness will only last for a few seconds. Instead it's better to judge a head torch on its highest output that will last for at least an hour or two.
What else should I consider before buying?
A versatile torch will have several modes, enabling you to toggle between different power settings, and adjust the width and focus of the beam. Some torches also feature reactive lighting (automatic beam adjustment to your surroundings) and a red light mode (for preserving your night vision). Switching between these modes should be intuitive and hassle-free. Most modern head torches are very easy to use, with just one or two buttons.
You're likely to fiddle with the headlamp, which should have a tilt function for flexible beam focus; and the headband, which can be tightened or loosened for a comfy fit.
Battery life (also known as burn time) is another key consideration. Brands usually state how long a head torch will last in each mode. Most will keep going for up to 100 hours on their lowest setting, but only two to three hours on the highest output. Take manufacturers' stats with a pinch of salt too – they can be a tad overly optimistic.
Are head torches rechargeable?
Traditional-style head torches take AA or AAA batteries, but newer options feature USB-rechargeable lithium-ion batteries.
Are they waterproof?
For most adventures, an IPX4 (splash-proof) rating should suffice, but for very wet expeditions opt for IPX6 (water-resistant) or IPX8 (waterproof).
The verdict: Head torches
For its all-round performance and functionality, our top spot goes to the excellent Petzl swift RL. Or, for a better price, we'd recommend the top-notch and affordable Black Diamond spot 350.
Voucher codes
For discounts on clothing and camping accessories, check out these exclusive offers:
You've got the headtorch now you need the footwear, check out of round-ups of both the best hiking shoes for women and the best walking boots for men
Register for free to continue reading
Registration is a free and easy way to support our truly independent journalism
By registering, you will also enjoy limited access to Premium articles, exclusive newsletters, commenting, and virtual events with our leading journalists
Already have an account? sign in
Register for free to continue reading
Registration is a free and easy way to support our truly independent journalism
By registering, you will also enjoy limited access to Premium articles, exclusive newsletters, commenting, and virtual events with our leading journalists
Already have an account? sign in