The Independent's journalism is supported by our readers. When you purchase through links on our site, we may earn commission.
12 best running shoes for women that will really go the distance
Whether you're an experienced runner or just out of the blocks, these trainers will give you the support you need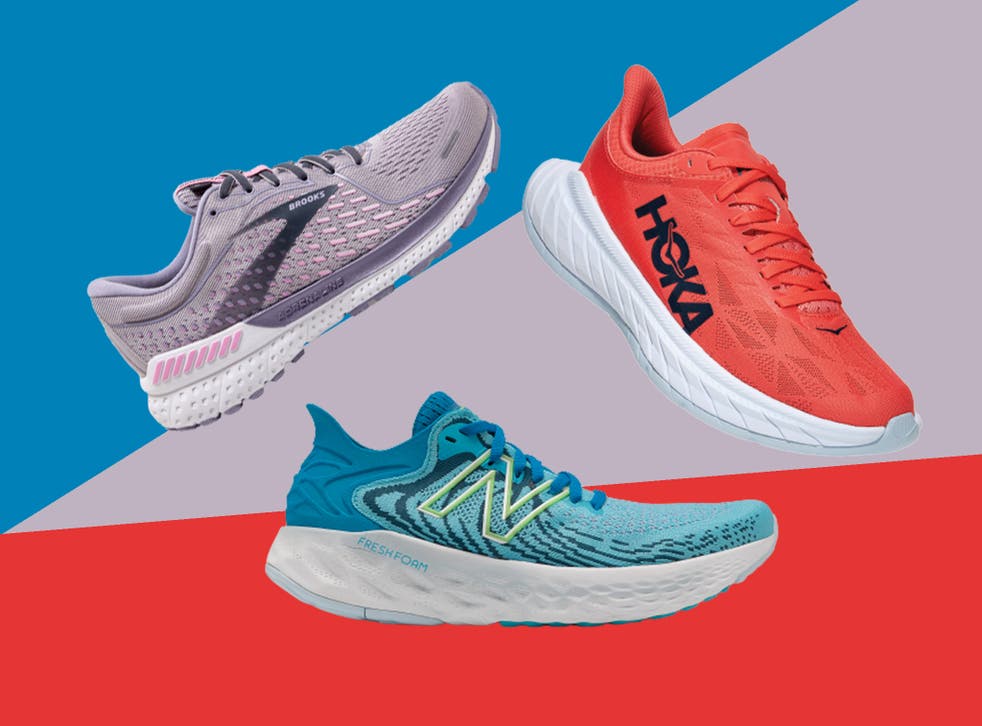 Running is a sanity saver for many – an efficient way to stay fit, gain some headspace and give you a quick hit of feel-good endorphins.
Investing in the right pair of shoeswill help your running career last an awful lot longer. They're not cheap but they'll last you for hundreds of miles (about 400 – 500, in fact).
A gait analysis at a running shop can tell you whether you need a stability shoe to stop you from overpronating (where your foot rolls excessively inwards), or a neutral shoe if your foot lands centrally and doesn't roll.
Aim for a thumb's width of space at the end of the shoe – usually a half or whole size up from your street shoe size. We would also suggest that you choose the ones that feel the best, rather than those that look the best.
We've tested these women's running shoes on 10K runs and longer but, of course, what works for one runner may not work for another, depending on your foot shape, biomechanics and preferences on cushioning.
Read more:
As a rule of thumb, shoes at the lighter, less cushioned end are for when you want to run fast, usually over shorter distances, but they're not for the bulk of your miles. But whatever your speed we've rounded up some of the best...
Register for free to continue reading
Registration is a free and easy way to support our truly independent journalism
By registering, you will also enjoy limited access to Premium articles, exclusive newsletters, commenting, and virtual events with our leading journalists
Already have an account? sign in
Register for free to continue reading
Registration is a free and easy way to support our truly independent journalism
By registering, you will also enjoy limited access to Premium articles, exclusive newsletters, commenting, and virtual events with our leading journalists
Already have an account? sign in