The Independent's journalism is supported by our readers. When you purchase through links on our site, we may earn commission. Why trust us?
Anti-theft bags to buy as 'attenzione pickpocket' goes viral on TikTok
The trending social media phrase has got us thinking about security-conscious bags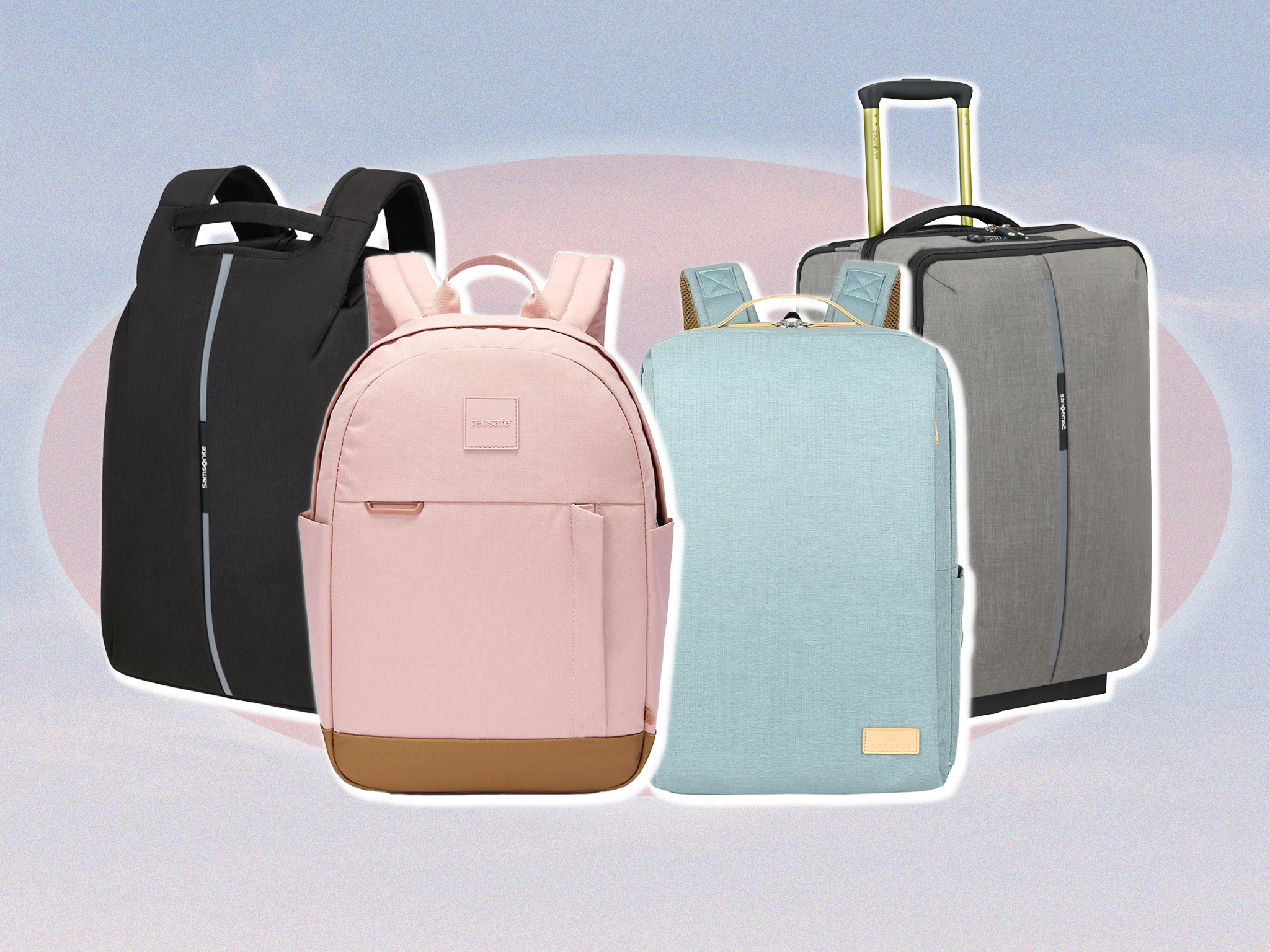 Bags are a practical accessory, whether that's for commuting with a laptop, popping to the shops, going on a night out or heading further afield while travelling. And as they usually hold our phone, wallet and other prized possessions, being savvy about keeping suitcases, handbags and rucksacks safe is always a wise move whether at home or on holiday.
Speaking of which, the latest viral TikTok phrase, "attenzione pickpocket", started after a bag thief was spotted in Venice, Italy. User @cittadininondistratti2 shared the original post featuring an Italian woman alerting people by shouting this now internet-famous line.
These two words – which mean "attention pickpocket" in English – have garnered a whopping 994 million views and counting on TikTok.
Plus, social media users are sharing videos online with the Italian woman's voice playing over the top. This trend has definitely got our attention and it's also got us thinking about avoiding opportunistic thieves too.
From laptop compartments and carry-on cabin luggage to crossbody options in an array of different colours, keep scrolling to see the security-conscious bags to shop now.
A sleek backpack from popular luggage brand Samsonite's securipak range, this style is available in grey, blue and black, and its spacious 15.6in size would suit travel and the daily commute. With dimensions of 45cm x 33.5cm x 21.5 cm, the backpack has several key anti-theft luggage features. These include a top layer of anti-cut material, an RFID pocket to prevent card theft and a main compartment which is only accessible from the back. There's also an integrated USB port, and front, main and laptop compartments. Plus, the material made from recycled plastic bottles can be personalised too.
You can wear this on-trend sling pack across the body, around your waist or like a regular handbag. The bag is available in pink and black, and its water repellent fabric is made using recycled PET plastic. The anti-theft components cover RFID blocking pockets and the strap and main material is resistant to being cut too. There's also a zip clip and dual release security buckle for further anti-theft peace of mind, whether you're going travelling, on a city break or are headed to a concert or festival this summer.
This smart backpack comes in a wide range of colours, including black, beige, blue, red, green and grey. The bag has a square shape and is complete with a padded laptop compartment, USB charging port for boosting your phone's juice and a luggage strap to connect it onto a suitcase. There's also a fleece-lined pocket for storage of items like jewellery and glasses, and an anti-theft pocket at the back to safely stash essentials like cash, your passport or other valuables.
You can choose between pink or blue when buying this backpack. This bag has a strap reinforced by wire for attachment to a table or chair when you're not wearing it. And reassuringly, the material is made from lightweight steel mesh so it can't be cut. Plus, there's also two zip-up compartments which can be locked, alongside a padded laptop sleeve.
If you're looking for a larger anti-theft bag to travel with, this duffle option has wheels and its 55cm x 35cm x 20cm size fits within the carry-on requirements for several airlines. Much like the backpack in this range, key security details include anti-cut material and an RFID pocket. It also has a USB port and comes in three different colours including grey, blue and black.
Voucher codes
For the latest discounts on luggage and other travel essentials, try the links below:
Shopping for a new suitcase? These are the best travel bags for 2023.